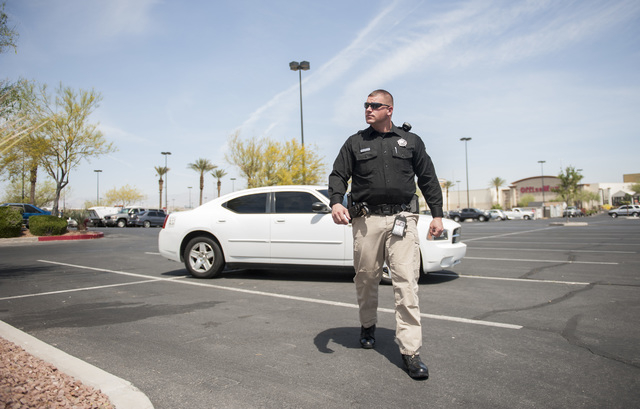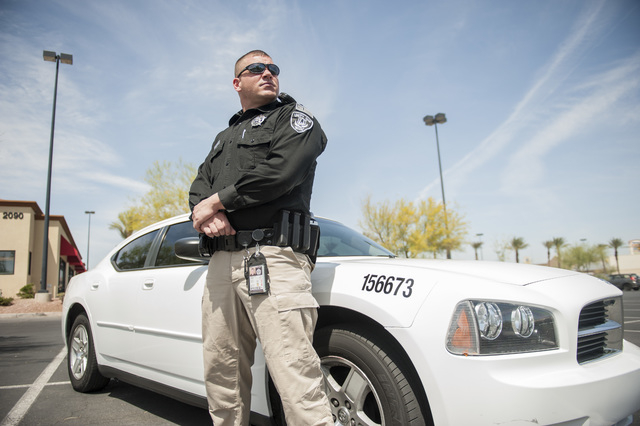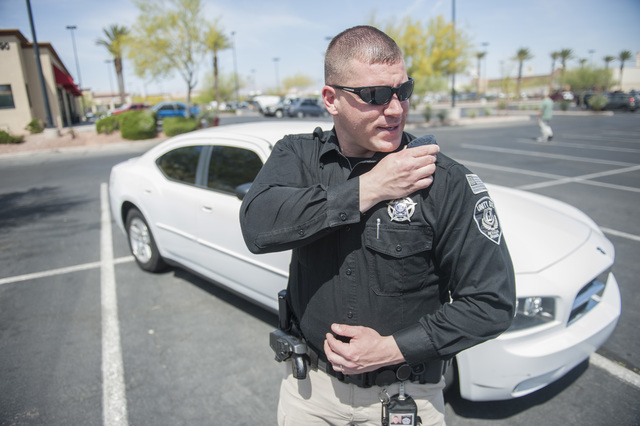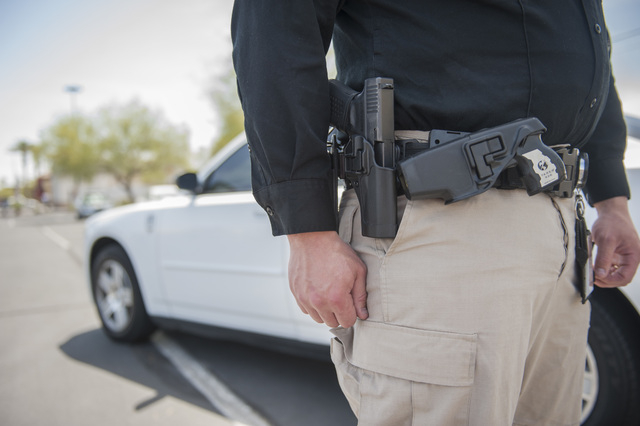 Lenny Davis spent much of his 31-year career in law enforcement busting down doors to confiscate illicit marijuana and piles of drug money. Some of the dealers he locked up are still in prison.
Phil Gervasi busted drug dealers as an officer with the New York City Police Department, and spent 17 years with the Clark County School District police.
These days, Davis and Gervasi are part of security firms competing for deals with dozens of Clark County medical marijuana businesses.
Las Vegas-based Unity One Inc., for which Gervasi is director of community services, struck nondisclosure agreements with more than 20 medical marijuana business applicants in Clark County.
Davis, an owner of Team Phoenix Security, said he has letters of intent from at least eight applicants.
Both companies are staffed with former law enforcement officers, federal agents and military personnel.
"It is kind of like we're going to the other side, but it is a legal business, and we do have the knowledge training and expertise to mitigate many of the risks," said Davis, who led a government seizure of 985 pounds of pot in Las Vegas 15 years ago. "I've had a couple soul-searching days, but at the end of the day, I'm also a businessman."
So far, 109 companies are vying for at least 40 medical marijuana business licenses in Clark County. The successful applicants will operate dispensaries where the drug is sold, production plants, cultivation warehouses and a testing lab.
Across the country, financial institutions are turning away marijuana companies because marijuana remains illegal under federal law. That means pot business owners must find ways to protect their cash, along with the product.
Unity One would stress "boots on the ground" enforcement, with officers on site 24 hours a day, Gervasi said.
"We don't dial 911 and wait for local law enforcement," he said. "We're just starting in the (marijuana) business, but we know security from top to bottom."
Should the federal government crack down on medical marijuana companies, Davis said, "we would divest ourselves completely of these kinds of operations."
JUST ONE OF THE ANCILLARY BUSINESSES
Security teams are part of a rush of ancillary businesses expected to crop up in Nevada with the legalization of medical marijuana dispensaries.
Earlier this year, the U.S. Treasury and Justice departments set strict guidelines for financial institutions accepting money from pot companies in states where the business is legal. Banks must review state license applications and look for red flags that could reveal illicit activity, as well as file "suspicious activity reports" for questionable transactions from marijuana clients.
Cash-payment kiosks that track and record each transaction could help eliminate those questions for banks.
Mark Goldfogel, the CEO of Denver-based C4Ever Systems, which designs cannabis kiosks, expects Southern Nevada dispensaries to embrace the technology.
The support system for C4Ever is based in Las Vegas, and Goldfogel anticipates planting more kiosks in Nevada than any other state with legalized marijuana. He compared the technology to slot machines that keep dollars locked in the terminals.
"Of every state in the union, Nevada understands how to secure cash better than anybody," he said.
The technology is simple: a customer selects a product, places the order and pays at the kiosk, receives a receipt and picks up the drug from a "bud tender" at the dispensary.
The kiosk provides a sales report, and cameras capture the patient who buys the drug.
In March, Goldfogel's company partnered with Kansas City, Mo.-based Agrisoft Development Group LLC, which specializes in software for medical and recreational cannabis businesses.
"Other solutions have to be in place for these business owners because they have to deal in cash," Lisa Stewart, an Agrisoft spokeswoman, said in reference to reluctance from banks. "At least, in the work place, they can have everything secure."
Agrisoft is in talks with Clark County medical marijuana applicants, and the company is ensuring their software complies with Nevada law. Argisoft and C4Ever hope to make kiosks available in the state as soon as marijuana business licenses are awarded, according to Stewart.
Goldfogel provides dispensaries the kiosks and maintenance and charges a 1.75 percent transaction fee for all the money processed. He guarantees to modify the kiosks to meet future federal guidelines.
"I'm selling this to dispensaries, but really I'm building this for banks," he said. "I'm not selling a tool. I'm selling a solution."
ECONOMIC IMPACT IN THE MILLIONS
As dispensaries and cultivation warehouses start to open across the valley later this year, the pot industry is expected to attract millions of dollars and create thousands of new jobs.
State Sen. Tick Segerblom, D-Las Vegas, who authored the 2013 bill to legalize dispensaries in Nevada, envisions progress in medical marijuana research, a push for solar-powered grow facilities, and more cannabis-related businesses moving to Nevada because of its corporate tax structure.
"You can already feel the positive impact it's had, and it's only going to grow," he said.
Joe Brezny, executive director of the Nevada Cannabis Industry Association, said the Las Vegas tourism industry and the marijuana business are a good fit.
He imagines independently owned hotels near dispensaries marketing to medical marijuana patients, offering menus and delivery options, and allowing them to consume the drug at the hotels.
"That's a concern for tourists," said Brezny, who is pushing for outright pot legalization. "Are they going to get in trouble with their hotel or have problems with consumption?"
Meanwhile, Davis and Gervasi want medical marijuana business owners surrounded by piles of cash and cannabis to feel as safe as a patient toking up at home.
"This marijuana is for the patients, and if you don't have a marijuana card, you should't be there," Gervasi said. "We don't want to have any problems inside these establishments. I don't decide who gets the medical marijuana card, but I will decide who goes inside."
Contact reporter David Ferrara at 702-387-5290 or dferrara@reviewjournal.com. Follow him on Twitter: @randompoker.