SEMA begins 4-day Las Vegas run as muscle cars burn rubber
October 31, 2017 - 4:42 pm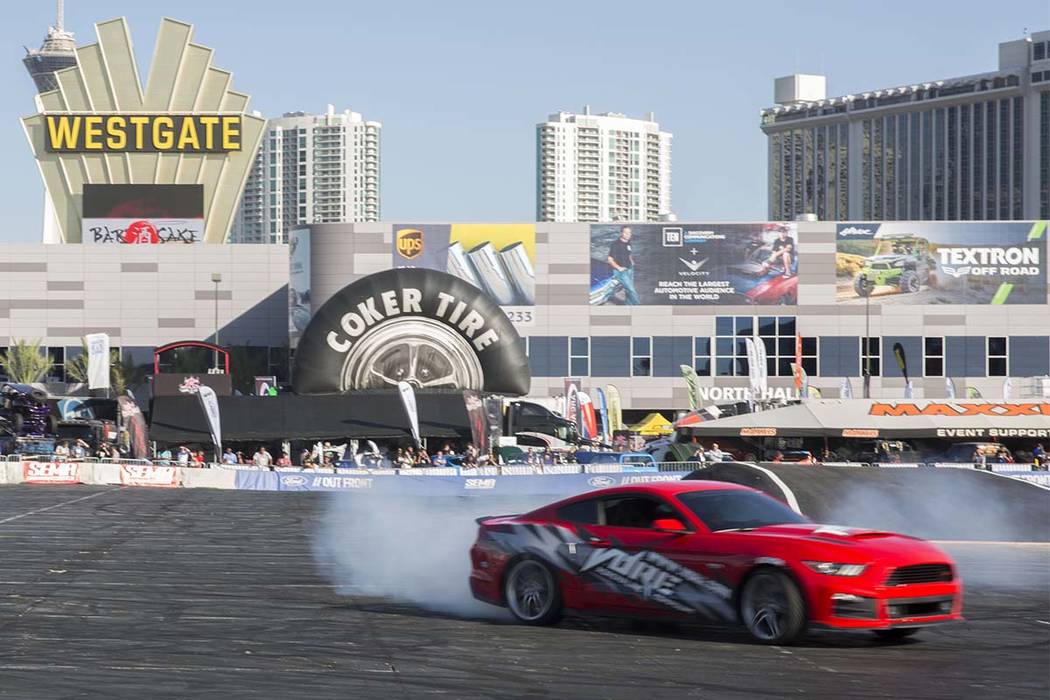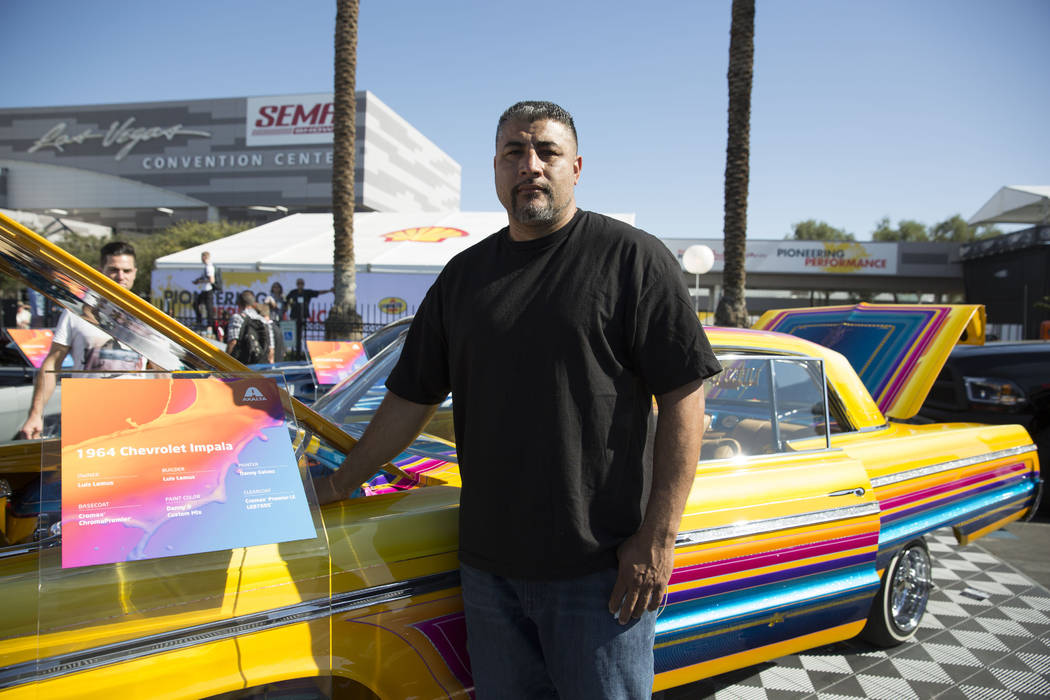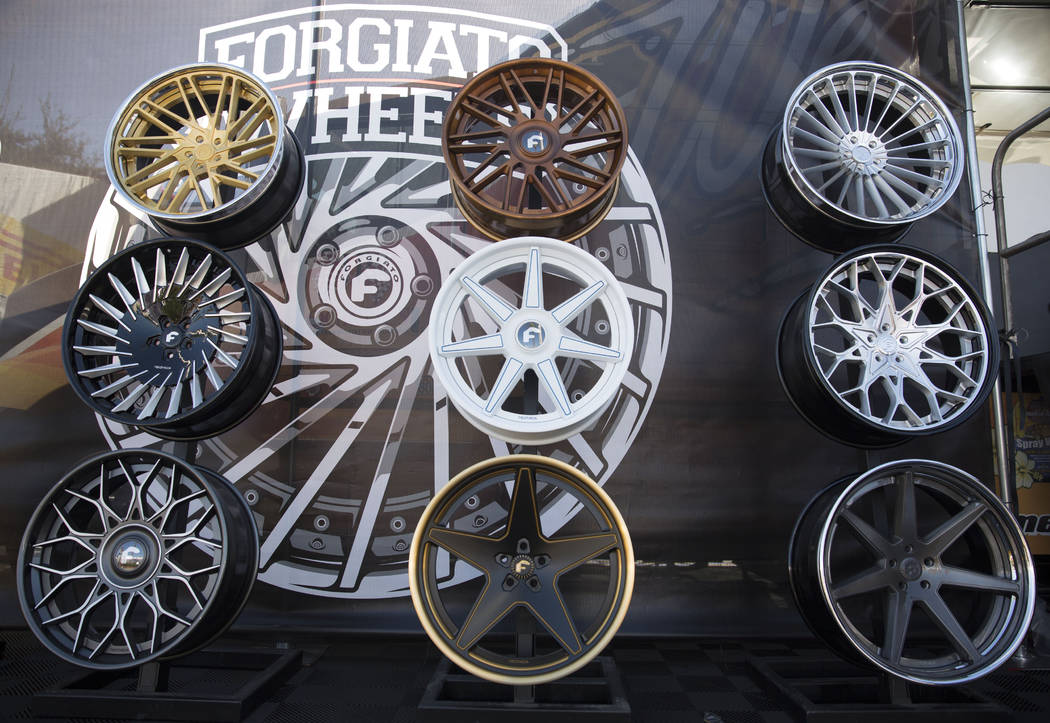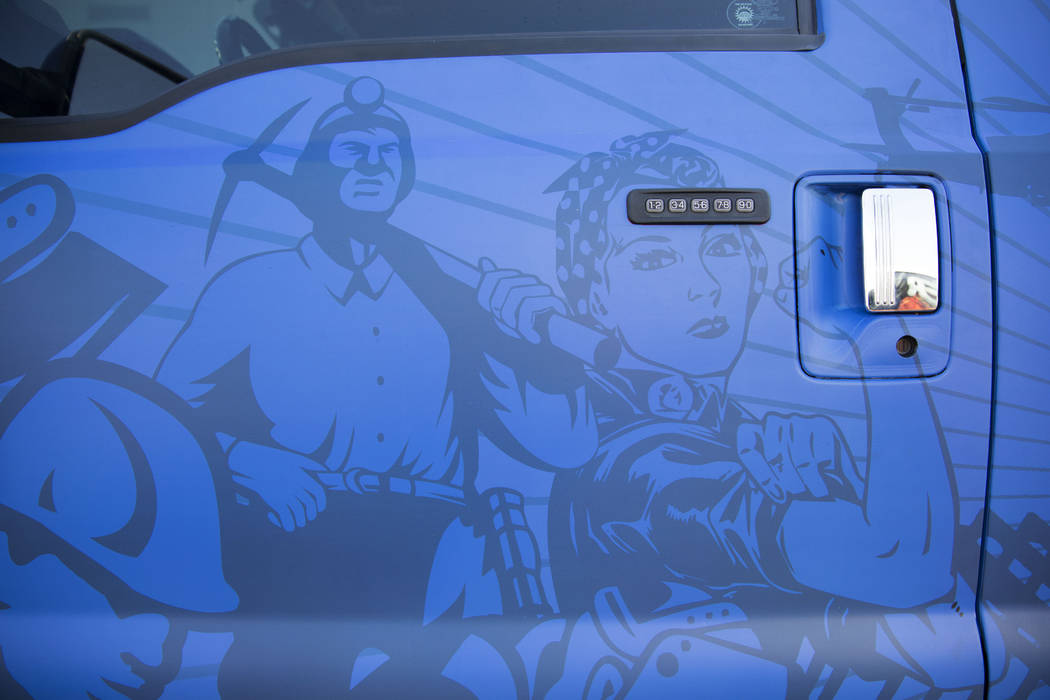 Souped-up Ford Mustangs and Shelby GT 350s drifted outside the Las Vegas Convention Center Tuesday, throwing smoke and the scent of burnt rubber into the air.
The city's second-largest annual expo got off to a screeching start as thousands of auto industry professionals attending the four-day Specialty Equipment Market Association show lined up around the makeshift racetrack to take in the ear-shattering spectacle and see the latest car-enhancing products perform.
More than 140,000 people, including manufacturers and shop owners, are expected to attend SEMA. The show runs through Friday and is not open to the public.
Industry insiders will experience firsthand the newest engines, suspensions, wheels and other automotive accessories.
"I want to see what the latest and greatest is," said Steven Pepper, a Texan who customizes cars, as he strolled by vehicles on exhibit.
Pepper, who is making his 11th visit to SEMA, didn't mince words when describing industry trends. "Everybody wants bigger, louder and faster."
A look at the models outdoors indicates enthusiasts also want more colorful vehicles.
Luis Lemus, who customizes cars in Los Angeles, drew a crowd to his bright yellow 1964 Chevrolet Impala with rainbow streaks. Lemus, 46, said he invested more than $100,000 in his car.
The outdoor section featured more trucks than cars. Chris Kayaoglu, a California-based sales representative for Forgiato, a custom-wheel manufacturer, said that is a growing trend.
"Every year I notice more and more trucks at the show," said Kayaoglu, as he stood by Forgiato's display of colored wheels. "The market is shifting to [customizing] trucks."
Forgiato, whose bread and butter is customizing wheels for high-end cars like Rolls-Royce and Bentley, launched a line for trucks about two years ago, he said.
The enhancements often cost much more than the original vehicle. An H2 Hummer on display at the show with a turbo-charged diesel engine could fetch more than $100,000. A used H2 Hummer can be bought for about $25,000.
Contact Todd Prince at tprince@reviewjournal.com or 702-383-0386. Follow @toddprincetv on Twitter.