Service1st Bank investors back merger in vote
September 22, 2010 - 11:00 pm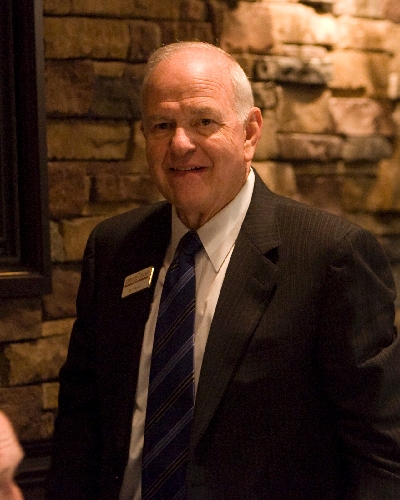 Shareholders of Service1st Bank, a $232 million-asset bank that opened in early 2007, late Wednesday approved a buyout by Western Liberty Bancorp of New York.
The merger would bring $25 million in additional capital to Service1st, which would operate as a subsidiary of Western Liberty and continue under the leadership of Chief Executive William Martin.
In the final vote, some 99 percent of shareholders who cast ballots favored the merger; however, many did not vote.
Western Liberty shareholders will vote on the proposed merger later.
If the deal closes, Service1st shareholders will receive stock valued at the bank's tangible book value, or net worth of the company based on accounting books. If the stock sells above preset levels, shareholders are eligible for a 20 percent premium on the buyout price.
More importantly, the merger would give Service1st more financial ammunition as it and other community banks struggle to survive the most brutal recession since the Great Depression of the 1930s.
Service1st has been losing money in recent quarters because of the Southern Nevada recession and the collapsing value of real estate that back many of its loans.
The additional capital would bolster Service1st's strength to last through a longer recession. In addition, the bank can ask Western Liberty to tap its reserves for additional capital infusions if necessary.
"Community banks are often a reflection of the community they operate in," said Steve Hill, board chairman of Service 1st. "We are not as bad, as hard-hit as the community, but we have had difficult times, no question."
Western Liberty reported $86 million in stockholders' equity on June 30.
The company, which has publicly traded stock, also can raise additional capital through stock offerings on Wall Street.
Unhappy shareholders will be able to cash out by selling Western Liberty shares on the stock market, rather than trying to find a buyer for shares in a privately held bank.
But, investors who stay will get an opportunity to share in profits when the Southern Nevada economy recovers.
Service1st will have a bigger share of that market, because regulators have seized some of its biggest competitors. First National Bank of Nevada, Silver State Bank and Community Bank each had more than $1 billion in assets when they were closed.
"Nevada is one of the greatest opportunities in America right now," Western Liberty Chairman Jason Ader said earlier this year. "Nevada's economy is going to come back, and it's going to come back stronger than ever before."
Service1st opened in early 2007 with $50 million in capital.
Veteran banker John Dedolph was the founding CEO, but he stepped aside when Martin, former CEO of Nevada State Bank, became available. Former Nevada Gov. Kenny Guinn later joined as chairman of Service1st, a position he held until his death in July. Steve Hill succeeded Guinn as chairman.
In September 2009, Western Liberty, which then was called Global Consumer Acquisition Corp., announced that it planned to acquire Service1st.
Western Liberty also had announced plans to buy 1st Commerce Bank, but that transaction later was terminated.
Meanwhile, community banks have been falling like dominoes. Service1st stayed viable but burned through about $30 million in capital.
The bank lost $2 million in the second quarter, compared with a loss of $1.8 million in the first quarter. Its risk-based capital, a measure of shareholder equity or net worth, was 16.9 percent, making it well capitalized.
The holding company's board will include Curtis Anderson, Blake Sartini, Terrence Wright, Ader and Martin.
Western Liberty shares were unchanged Wednesday at $5.93 on the Over-the-Counter Bulletin Board.
Contact reporter John G. Edwards at
jedwards@reviewjournal.com or 702-383-0420.