Shop Small Henderson grows into big deal for businesses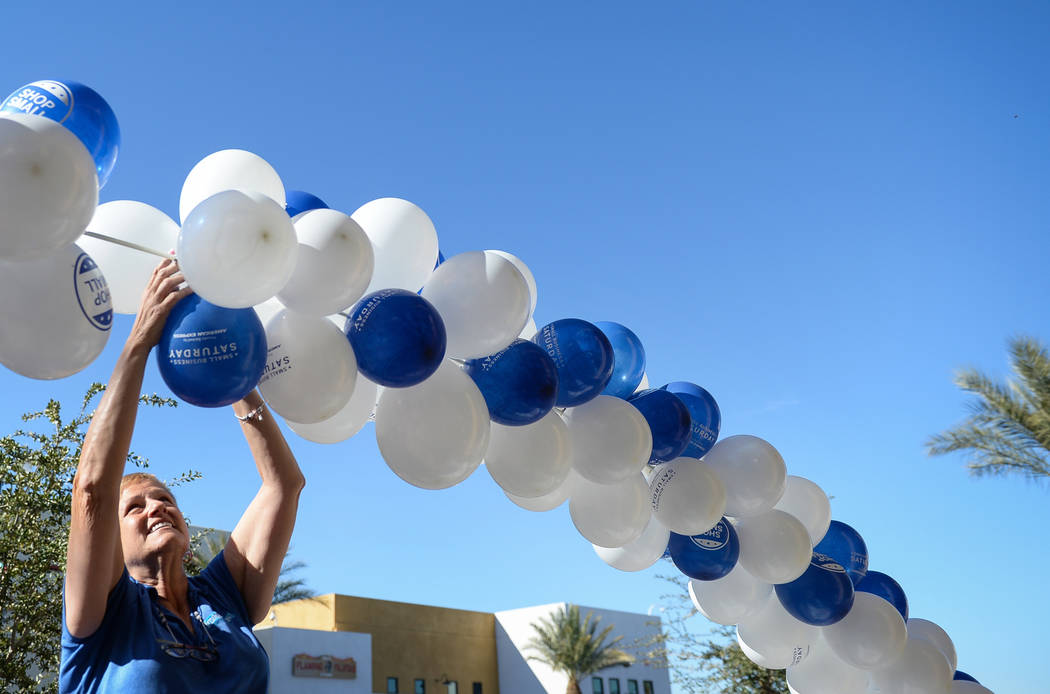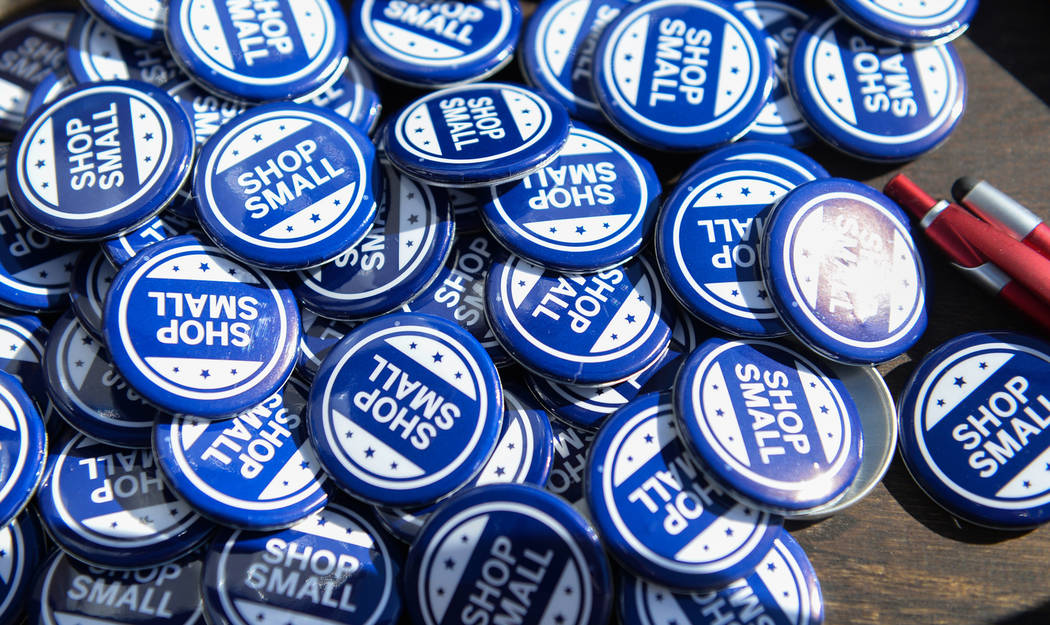 Corinne Vaughn's husband walked into Archer & Jane on Saturday morning looking for the preschool teacher. He soon spied his wife, her arms filled with shopping bags.
"Did you buy out the whole store?" he joked.
"Pretty much, and all for $53," Vaughn said, laughing, as she handed over her shopping bags. She had just finished paying Crystal Moses, the boutique's owner, for a box of toy blocks for her students and a pile of clothes.
At the register, the two had a thoughtful conversation about the toy blocks that once belonged to Moses' 6-year-old son and 4-year-old daughter, the namesakes of her boutique.
Between 10 a.m. to 1 p.m. Saturday, shoppers like Vaughn explored locally owned businesses along Henderson's Water Street during Shop Small Henderson, the busiest day of the year for many of these store owners.
The event was one of several held in Nevada in connection with the national shopping holiday known as Small Business Saturday, now in its ninth year.
"They're more caring, more hands on," Vaughn, a longtime Henderson resident, said of small business owners. "I do try to shop at mom and pop joints, and I certainly don't want to see them go down to the big ones."
Moses, who has lived in Henderson for 14 years, opened her buy-and-trade boutique almost four years ago.
"I was looking for affordable clothing and items for myself when I was pregnant and was having a really hard time finding quality stuff," she said. "I was searching for a store like this and I just couldn't find one, so a light went off in my head."
Just outside her store, Diane and Caitlyn Krzisnik smiled as a handful of shoppers sifted through their clothing racks and boxes of custom-printed children's leggings.
Two years ago, the mom and daughter duo started their clothing business, Doodlebug Boutique, named after Diane's nickname for her 26-year-old daughter. This year, Diane Krzisnik said, their business partnered with Moses, who gave them permission to set up their pop-up booth in front of Archer & Jane.
"I do like to team up with similar stores because we don't all carry the same things, but we do have the same idea: offering affordable products to families and moms," Moses later said.
For the Krzisniks, Doodlebug Boutique is their main source of income. It was inspired by Caitlyn's now 3-year-old son Jaden, who is autistic and was born at just 24 weeks old.
"He's my sole purpose behind this," said Caitlyn Krzisnik, who is also a full-time college student. Business owners have bills to pay and families to feed, she said, "but in our case, it's medical bills, oxygen, therapy, special food."
And for that, Diane Krzisnik added, Small Shop Henderson is one of the most important days for her and her daughter, who run their business out of their home.
"Small businesses are about families, supporting locals and bringing the community together," she said.
Contact Rio Lacanlale at rlacanlale@reviewjournal.com or 702-383-0381. Follow @riolacanlale on Twitter.
More about Shop Small Henderson
The Water Street District Business Association, Henderson Redevelopment Agency and Vegas Events and More, the city of Henderson, and the Henderson Chamber of Commerce, along with American Express, co-hosted the annual Shop Small Henderson.
Held at the Henderson Events Plaza, the event featured nearly 100 exhibitors, food trucks, entertainment, activities, Santa Claus and a "Kidz Korner" with face painting, crafts, a caricaturist, balloon artist and stilt walker. Businesses along Water Street also participated with special promotions.