Shoppers brave chilly temps in search of Black Friday jackpot
Updated November 27, 2020 - 8:58 pm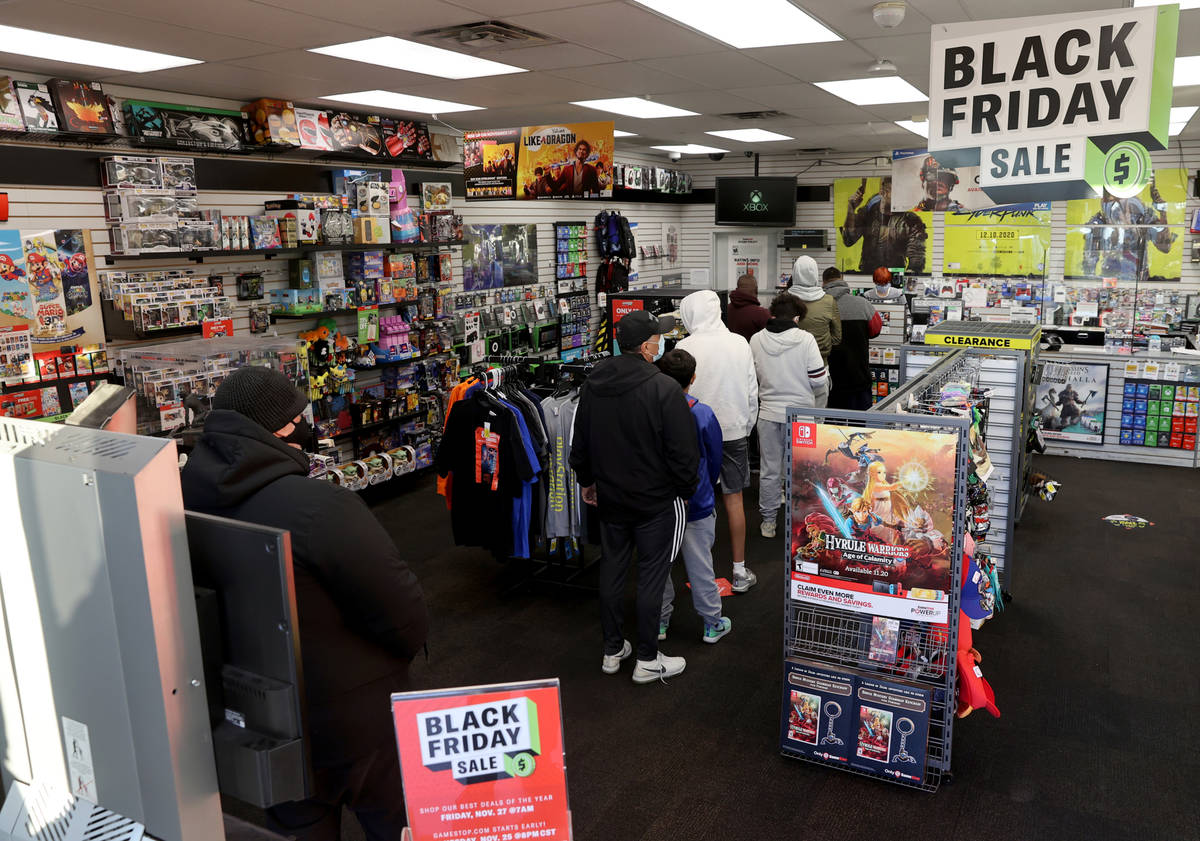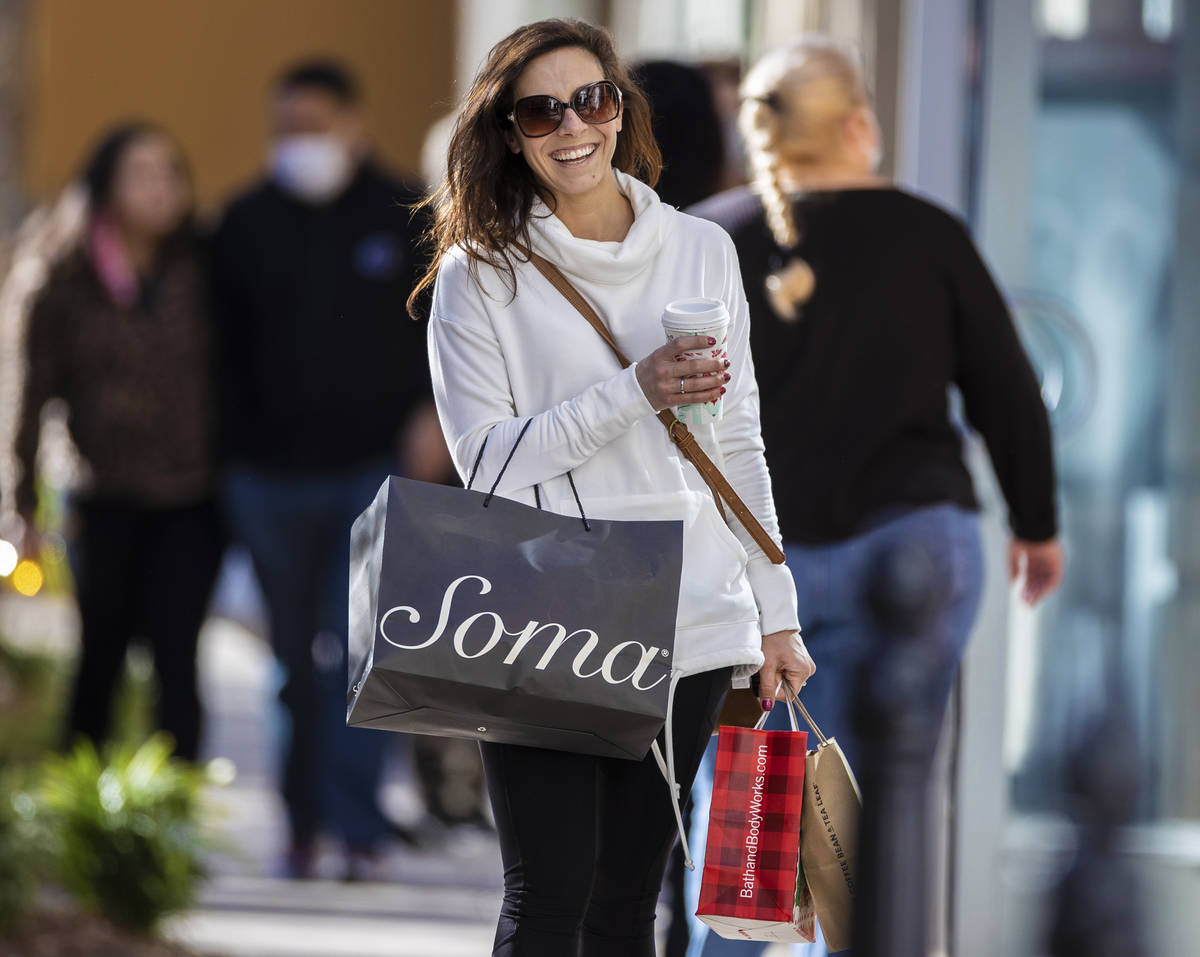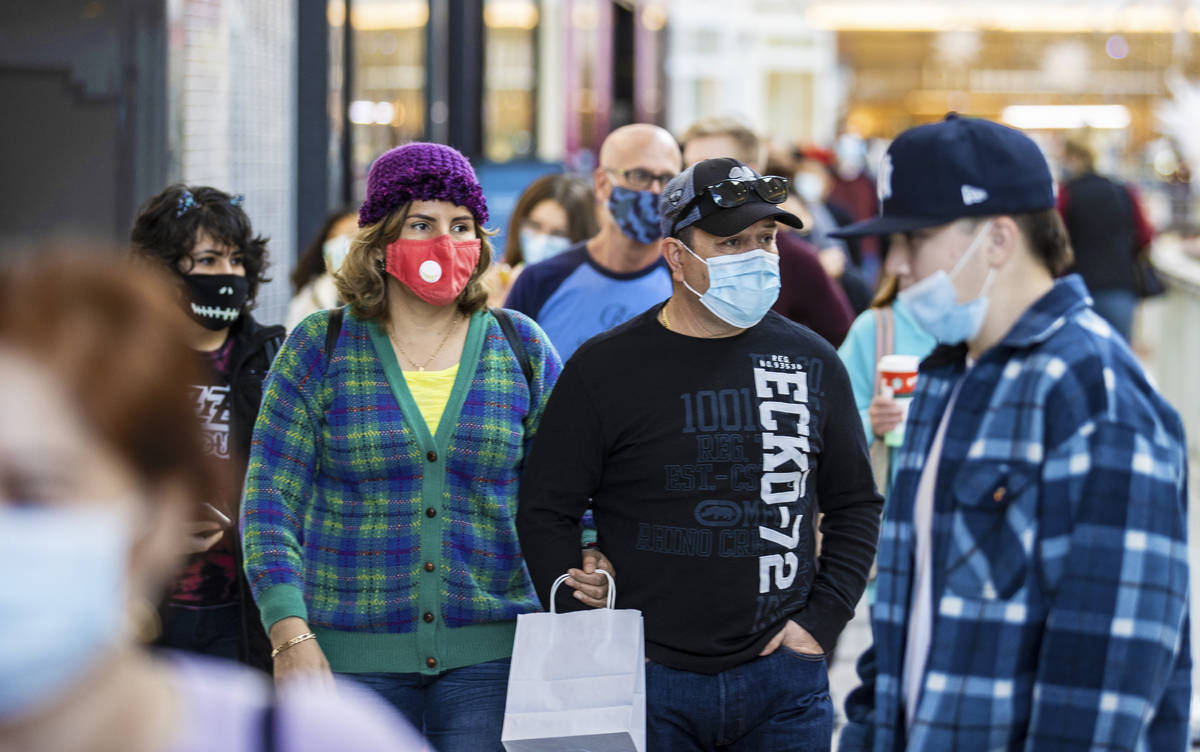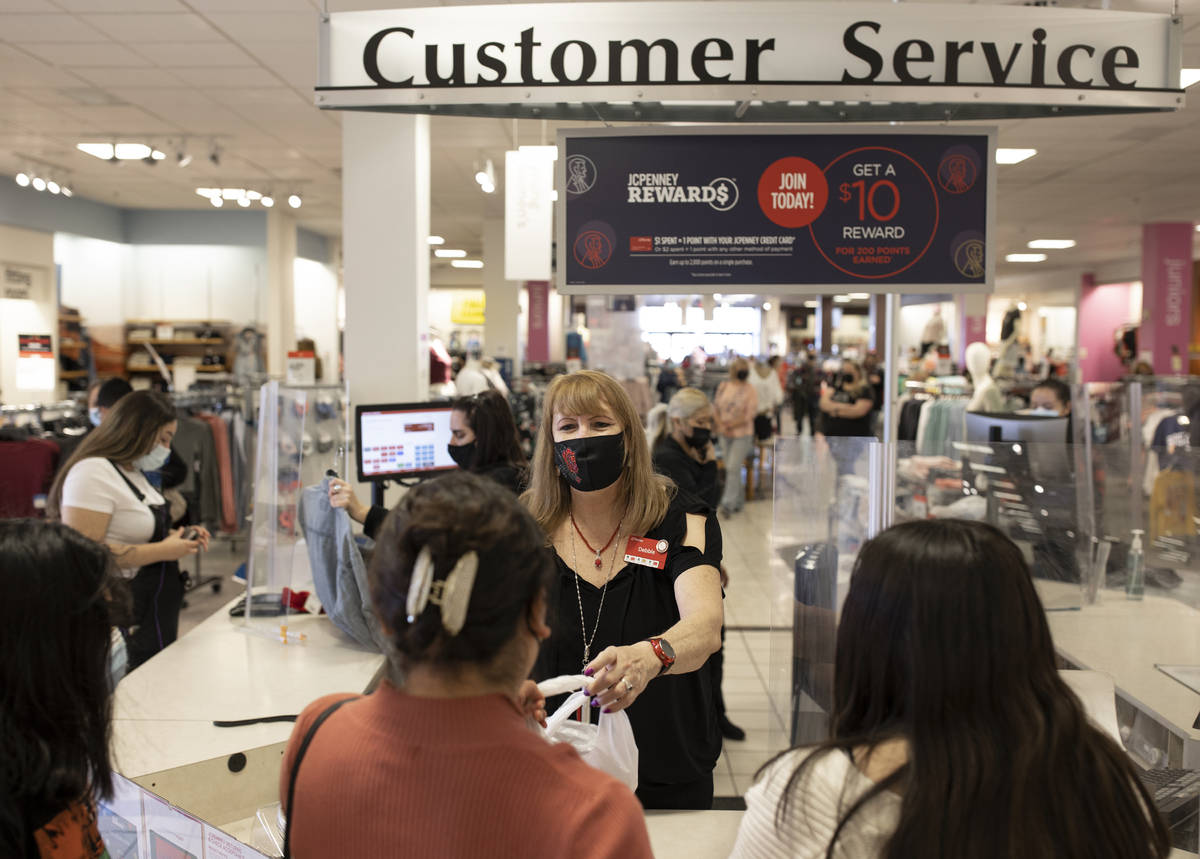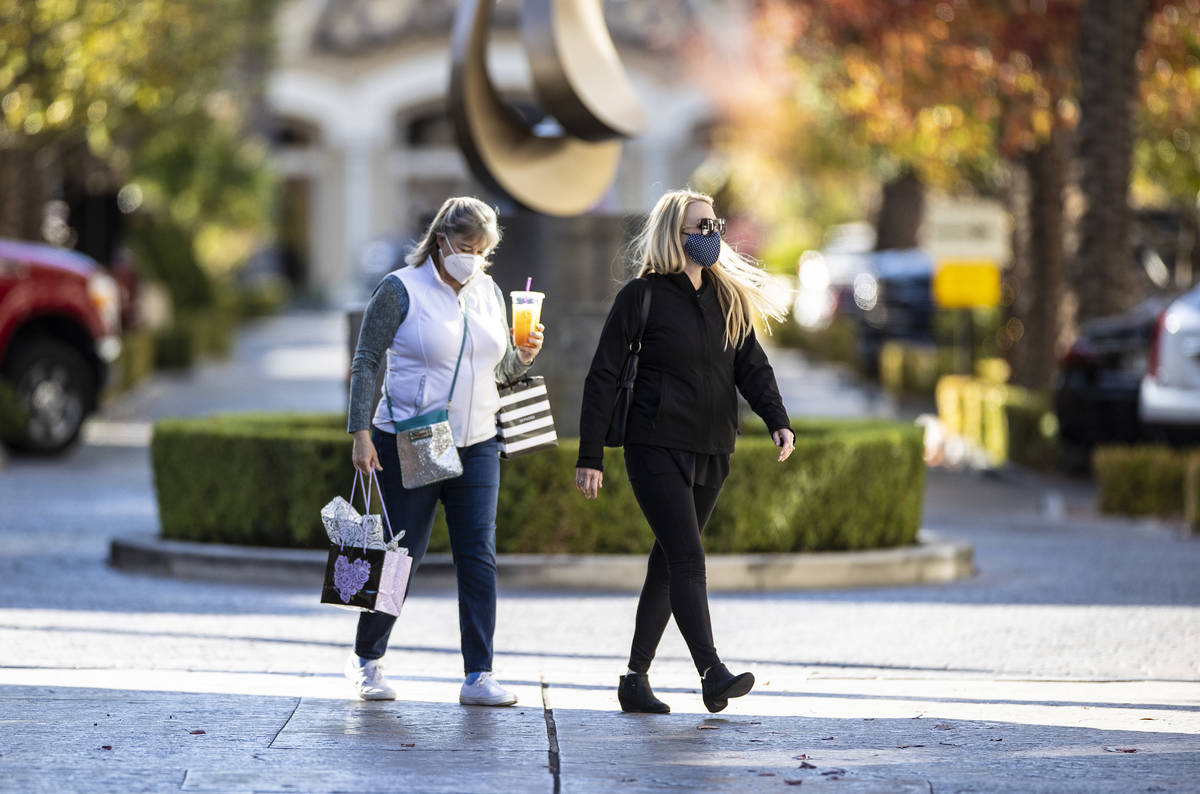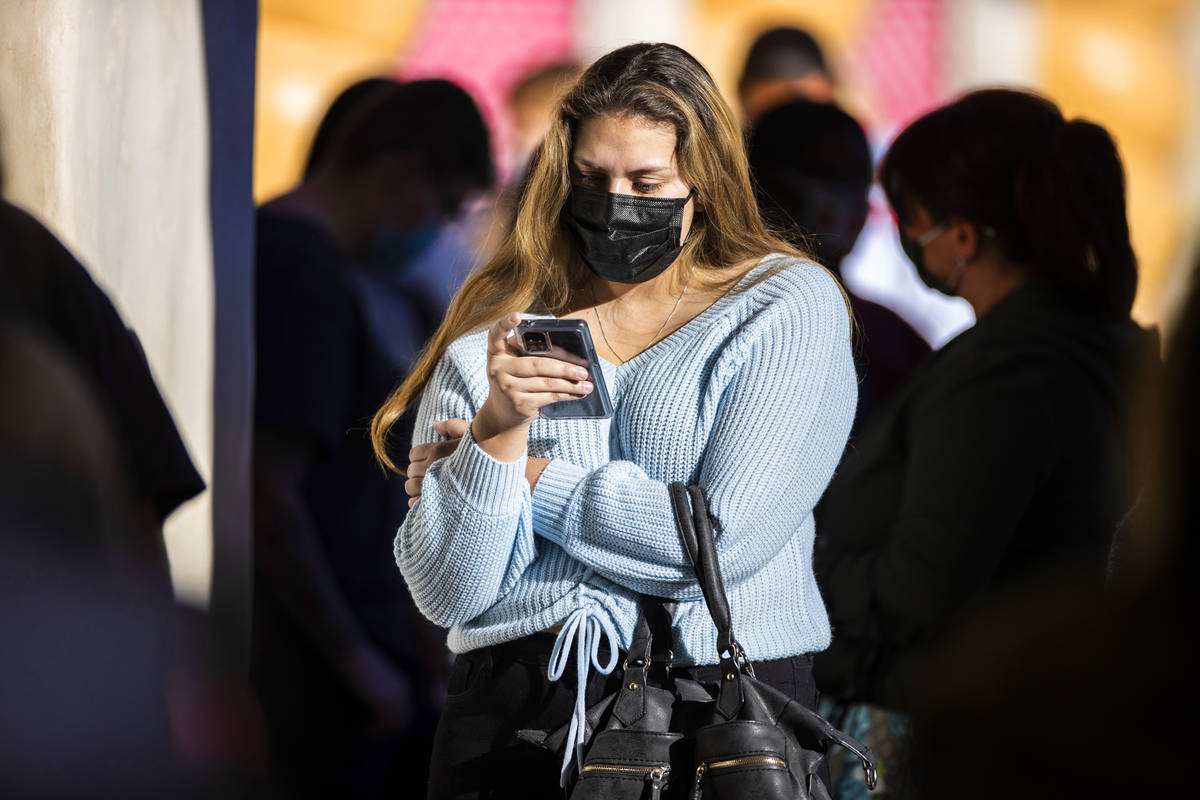 Las Vegas brothers Mo and Iliass Khould embarked on their Black Friday shopping mission earlier than most shoppers did this year.
The siblings arrived at the GameStop on East Tropicana Avenue not on Friday morning but almost a full day earlier, at 10:30 a.m. on Thanksgiving Day. They then waited, and waited, and waited for a chance to get a new Xbox gaming console when the doors opened on this Black Friday version 2020.
"Almost 24 hours," Mo Khould, 17, said. "I better get one."
By Friday at 5 a.m., the brothers were bundled up in the darkness on the concrete sidewalk in the cold, in front of the store with seven others. They fought off exhaustion and chilly temperatures, clinging to the hope that the GameStop would have the new Xbox for sale.
"I've been sitting in the car the whole time," Iliass Khould, 15, said. "It's been really boring."
"I'm pretty sure that it is due to COVID that they didn't have enough time to produce as much as they would like," Mo Khould said. "Everyone is trying to get them. The holidays are coming up. We've been having the same console for almost seven years now, so everyone is just trying to get a new upgrade I guess."
Ultimately the brothers were successful in getting a new Xbox — unlike some folks who lined up Friday for gaming consoles at stores across the Las Vegas Valley. At the Walmart on East Tropicana, more than a dozen people showed up for the 5 a.m. store opening. Just about everyone in line was seeking a new gaming system from either Xbox or PlayStation.
They would soon be disappointed in their quest for gaming glory. Shopper Omar Sotolongo arrived at the Walmart at 3:30 a.m.
"I was out here trying to get the PlayStation 5," Sotolongo said, adding he quickly found out "they were not selling them in stores. It is kind of annoying."
He was prepared to spend somewhere between $500 to $650 on the new system. He's not giving up yet, but the prospects appear bleak.
"My best bet right now is probably just paying double the price on resale," Sotolongo said, adding he doubts he would do that. Instead he plans to wait it out, likely until next year, to get the new system.
Sotolongo said getting up so early and heading to Walmart on Black Friday was not a total bust though. He went shopping anyway at Walmart and got some big-time bargains.
"I got some great deals," he said. "Sound bar. Gifts for the kids. And little stuff we always need."
Keeping tradition
While Thanksgiving weekend kicks off the holiday shopping season, this year many things are different.
"People will still go out," said Stephanie Cegielski, spokeswoman for the International Council of Shopping Centers. "They're either just going to spend less time in malls and shopping centers, or they're going to do curbside or in-store pickup of items they ordered online."
With coronavirus cases climbing across the country including in Nevada, residents have been encouraged to stay home, but many retailers still enticed shoppers to hit the shops on Black Friday.
At around 9:30 a.m. it appeared to be a normal shopping day inside the Target on Flamingo Road in Spring Valley, though doorbuster deals were on full display.
Jeff Daybell of Utah was waiting for his wife outside the store with children Madi, 9, Hunter, 5, and Eddie, 2.
Daybell said it's tradition visiting stores on Black Friday, joking that he hasn't "lost my mind yet" because Target was only their first stop.
"We usually do in-store shopping on Black Friday, but the rest of the year we mostly do our shopping on Amazon," he said, adding they're in town to visit family.
"We come here every Thanksgiving — well, usually every Thanksgiving," Daybell's daughter, Madi, chimed in. She said she wants a spy drone for Christmas, and her brother, Hunter, said he would like a paint set.
Toys were the last things Minta Watts and Kimberly Green were thinking about. The two friends were looking at long-sleeved shirts inside J.C. Penney at the Galleria at Sunset.
"I used to come and get everything on Black Friday," Green said. "Now, I started early in the beginning of the week and last week with the sales and I'm almost done."
Watts said the pair have been shopping on Black Friday together for years.
"Her (Green's) kids are grown now, but when they were little, it was so much fun … the melee from all the people," Watts said. "It's way calmer (today), but it's nice as long as people are respectful and have their masks on."
Reaching more customers
The crowd was slowly beginning to swell at J.C. Penney around 11:30 a.m. Red signs throughout the store indicated steep discounts like red lucite hoop earrings marked down from $18 to $7 and children's jeans priced about $5 with a coupon.
Store manager Lee Beaman said there were about 350 customers in the store. She was able to get a fairly accurate number because she had five associates at the store's entrances counting customers with digital counters. That's because stores over 50,000 square feet must count visitors to ensure compliance with its 50 percent capacity limits, a new requirement announced this week by Gov. Steve Sisolak.
Beaman said that should the store reach its max of 807 customers, employees would begin preventing additional customers from entering until it was under capacity.
"We start becoming like a bouncer," she said. "I mean if it gets to that point, where I have 800 customers, I'll be ecstatic to do it. That would be making my day."
The restriction has forced sales to decline slightly, but Beaman said more customers have started using its curbside pickup offering, which launched this summer.
"Before we even came in this morning (at 7 a.m.), we had a lot of orders from people who had bought online to pick up in store," she said. "That's the new thing because of COVID. That's been huge, and we've been moving some of our associates around to deal with that."
Cegielski of the International Council of Shopping Centers said customers are likely to be clicking through products online rather than stepping inside a store.
"I expect that we will see a lot of online shopping all the way through Monday, which is more a side effect of the pandemic," she said.
ICSC found the number of people expected to shop on Black Friday — 72 percent — was in line with last year's figure. The survey polled 1,002 U.S. residents between Nov. 13 and Nov. 15.
The trade organization said fewer shoppers will also visit a brick-and-mortar shop compared with last year, with 69 percent saying they would visit a store, down from 84 percent in 2019. It also found that, for the first time, shoppers picked safety over promotions as the driving factor for which stores they would visit.
Weekend trip
A stroll through Town Square would have many thinking it's closer to Black Friday 2019. Lines wrapped around the building outside of Bath & Body Works and Victoria's Secret.
There was a shorter line outside of Raider Image, where Tara Graham was waiting with her husband and children. The family was in town for a Thanksgiving vacation from Utah and just finished eating lunch at P.F. Chang's. The couple said they haven't focused too much on the sales, pointing out everyone is focused more on safety than deals.
"We usually shop in the store, but it's probably 50/50 (with half online shopping)," she said.
Near the playground at Town Square, a decent-sized crowd gathered, some to sit down and eat and others to watch their children play. Nearly everyone could be seen wearing masks while many were a bit more relaxed about social distancing protocols.
Maynard Concepcion came from Orange County, California, for the holiday weekend with his wife and two children.
"We're not here every year," he said. "We came just for the kids to have fun (and) do something different."
Contact Glenn Puit at gpuit@reviewjournal.com. Follow @GlennatRJ on Twitter. Contact Subrina Hudson at shudson@reviewjournal.com or 702-383-0340. Follow @SubrinaH on Twitter.