Silverstone Golf Club closed; future uncertain
September 3, 2015 - 7:59 pm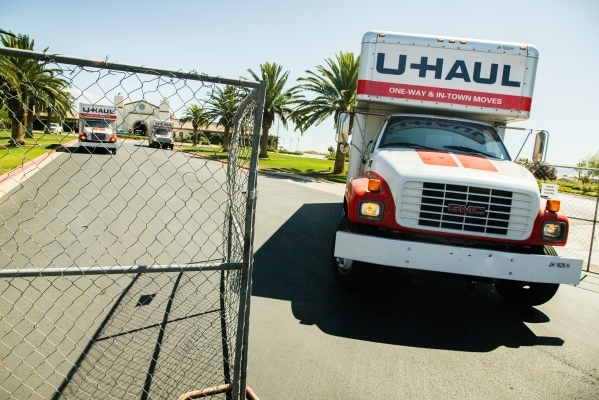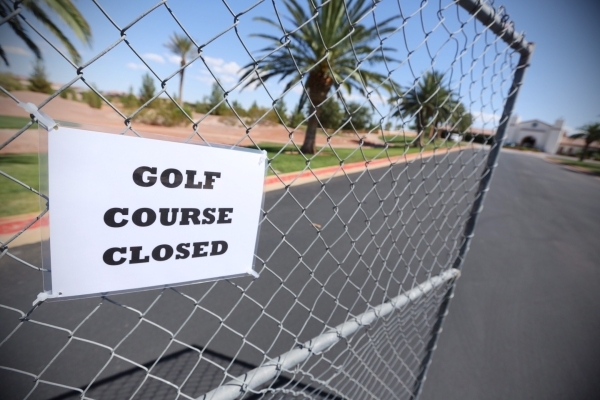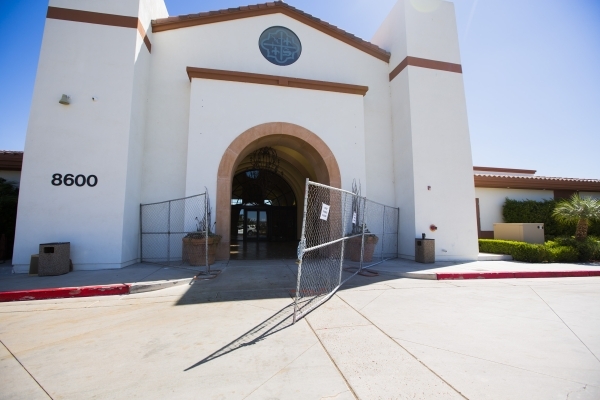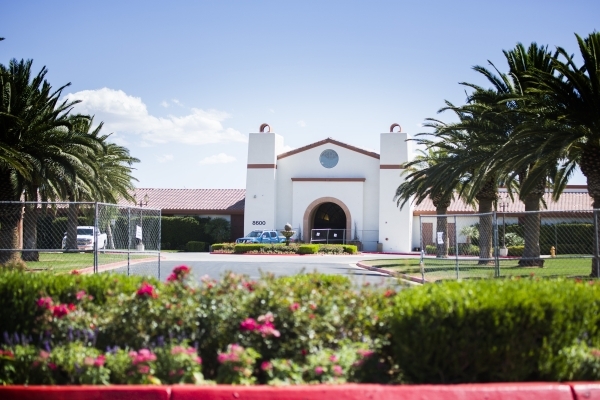 "GOLF COURSE CLOSED"
There's really no mistaking the message stamped in big red letters across Silverstone Golf Club's homepage. It's the same sign golfers found tied on the front gate to Silverstone's clubhouse this week.
Silverstone employees and homeowners living around the northwest valley course on Thursday confirmed it had been sold to a Southern California buyer and closed as of Tuesday morning.
The decision was announced in a two-page letter signed by Par 4 Golf Management Inc. CEO and Silverstone owner Paul Jaramillo, who cited the course's ongoing financial difficulties, his own personal health and the rising price of water in explaining the move to Silverstone's club members.
The Sept. 1 letter goes on to say the course's new owner "intends to close" the course. It does not say whether the unnamed company plans to reopen Silverstone or what other plans it might have for the course.
Neither Jaramillo nor course co-owner Keith Flatt returned requests for comment.
Nearby residents have long suspected that the new owners would look to tear up at least part of the course and put down a residential development, an outcome Jaramillo denied in a November letter addressed to club members and obtained by the Review-Journal.
Reached for comment Thursday, new course owner Ronald Richards didn't deny the possibility.
Richards — an attorney with a Los Angeles-based company that was criticized for its efforts to build houses on a San Diego-area golf course — said he planned to take Silverstone in a "new direction," but did not volunteer specifics.
"I look forward to creating a use for the property that is environmentally sound and removes the cloud of liability that has afflicted this property for many years," he wrote in an email Thursday afternoon. "I hope to work with my neighbors to come up with a new direction that doesn't require an operator to subsidize someone else's luxury golf game, at an unsustainable loss that does nothing for the community at large, and for all non-golfing residents and neighbors."
That answer might not put Silverstone golfers or residents at ease.
All three residents contacted by the Review-Journal feared the arrival of a new housing development would wreck fairway views along with their property values.
"It would be mild to say we're up in arms about it," said nearby homeowner Bob Gomperz. "The HOA says they're pursuing legal opinions. I know there is a group of homeowners outside the HOA that are trying to get some money together to pursue legal options.
"Obviously, the homeowners would prefer (development) not happen."
Another resident said homeowners were "none too excited" about the possibility of future development. A third said they were "pissed off" just thinking about it.
Those same residents reported that all tee times at the course had been canceled on Monday. They said all Silverstone employees — from caddies to the course's wedding and event staffers — had been laid off that same day.
Par 4 employees said they couldn't confirm or deny the status of their co-workers and deferred comment to Western Golf Properties, a California-based golf course management company.
Western CEO Robert Heath said there were no employees at the course when his company took over operations this week.
Heath said Western was contracted to run Silverstone on an interim basis by new course owner Richards.
He said he wasn't sure when Richards planned to take over the property's day-to-day operations.
Contact James DeHaven at jdehaven@reviewjournal.com or 702-477-3839. Find him on Twitter: @JamesDeHaven