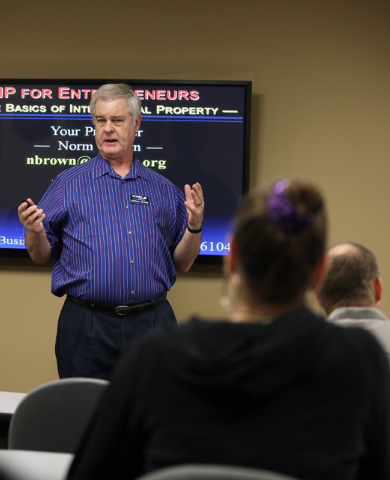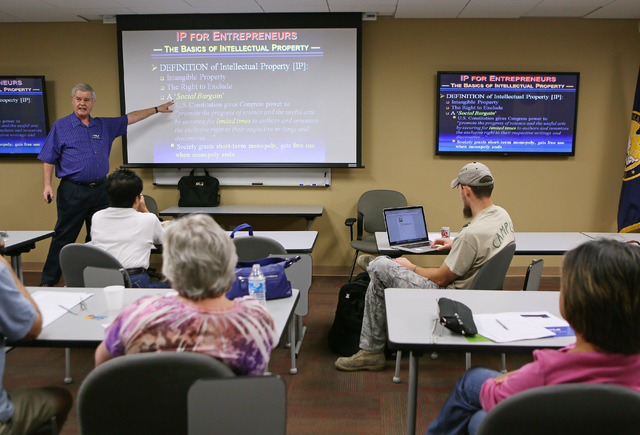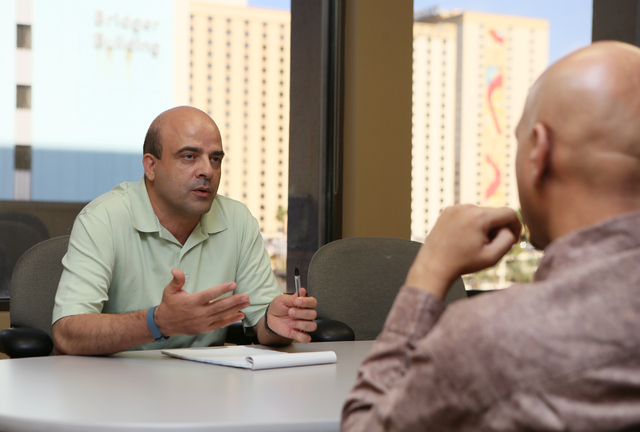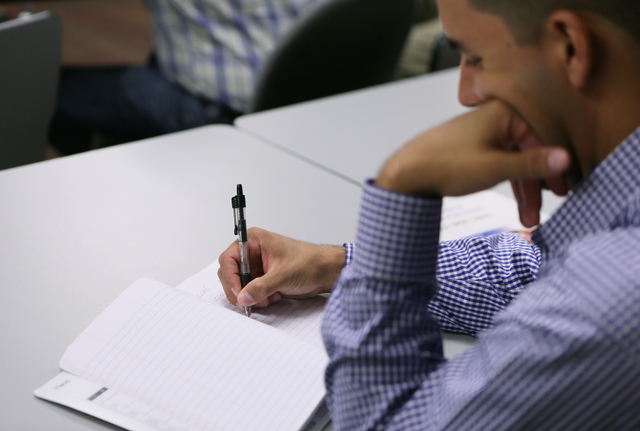 In five years of working as a certified business mentor with SCORE, Raj Tumber has seen his share of entrepreneurs with growing pains. He's counseled a wide range of business owners through the roller coaster ride that has been the local economy.
As that economy improves, he said, the most frequent headaches of small businesses are:
▶ Business licensing hassles;
▶ Funding;
▶ Growth management;
▶ Staffing;
▶ Real estate leasing;
▶ Insurance costs.
"Those are definitely common ones I hear," Tumber said.
It's an opinion shared by Huston Pullen, interim manager of the Nevada Small Business Development Center at the University of Nevada, Las Vegas.
It can often be summed up in a common mistake most entrepreneurs make, Pullen said.
"They like to do their own research," Pullen said, "but won't always take time to make a formal business plan, which will guide you for the challenges ahead."
He recommends always starting with a good business plan, including a marketing strategy, competitive analysis, and if necessary, financial documentation for lenders.
Finding a suitable commercial space was on the headache list for Lora Hendrickson, who with partner Enrique Villar-Mendez started a small business, Radioactive Productions, three years ago.
"It was very challenging," she said. "We wanted a small size (approximately 400 square feet), so several commercial (real estate agents) weren't interested in helping us. We found a space and asked to sign a lease and then the next week the space magically 'doubled' in price.
"We were stood up for appointments and we were shown some facilities that had holes in the ceiling and nonfunctional plumbing at the time of the viewing."
Radioactive Productions produces online video content for companies including the Slater Hanifan Group and Maverick Helicopters. The company recently landed a contract to produce a video for the National Park Service.
Hendrickson and Villar-Mendez are still looking for a small place to edit projects and hold meetings.
Another common complaint involves the paperwork and the complexity of obtaining licenses from government agencies. Besides incorporation costs, small businesses also must obtain licenses or clearances from the state, the county and sometimes the city before they can open bank accounts, rent property, or pursue business in general.
"If they're not familiar with process, it can be a major headache," Pullen said.
But he added that there are resources to help guide small-business owners through the process. He pointed to the Nevada Women's Business Center and The Nevada Procurement Technical Assistance Program, which helps local suppliers land government contracts.
Tumber has heard similar gripes.
"There's always complaints about licensing, for example, fire inspection," Tumber said. "My interaction with local jurisdictions is that it's better than a few years ago."
He cited the city of Las Vegas, Clark County, and the state business departments as improving. He praised SilverFlume, "Nevada's Business Portal" at https://nvsilverflume.gov/home as a great do-it-yourself, one-stop business setup website.
"It's not a change in compliance (requirements), just an easier process," Tumber said. "Now the secretary of state and local jurisdictions work together."
Having to wear so many hats is challenging, Hendrickson said.
"We're just two people," she said. "It's hard doing marketing, finance, and dealing with project management. Our patience has grown a lot."
She and her partner manage the business full time, but will hire freelance help as jobs come up.
Hiring staff to enable growth is difficult to finesse.
"Usually the smaller the enterprise, the more hours are required by employees to work in order to attain the next level," Tumber said.
Mary Siero, president of Innovative IT, said her company is project-based, and needs projects before it can hire.
"It's a chicken-and-egg thing," she said.
She and Terry Tobias started Innovative IT four years ago, and their clients include the city of Las Vegas.
Usually her clients want to know who will be working on their account and see the résumés of her staff before they will award the company a contract. Finding the right quality of staff to be available on a given project is hard, she says, because the specific skill sets and experience needed for her jobs are not widely available.
"People who have (them) are usually employed already full time," she said.
Larger corporations don't have the same funding and spending limitations, Tumber said, and usual implement a more organized structure.
"They have quarterly spending allocated," he said. "And better structure in place to manage spending."
When you have money and more volume to fulfill, you hire more employees.
Managing insurance costs is another challenge. Innovative IT has just one company vehicle, but had to buy commercial auto insurance to obtain several contracts, at a client's insistence.
Siero and Tobias funded the startup with their own money, but are now seeking money to cover pricier items like software.
For many companies, becoming certified as a minority or disadvantaged business helps with obtaining grants and contracts. But pursuing these certifications can also be time-consuming and not necessarily worth the effort, Siero said.
"It was a lot of paperwork, but too difficult," she said, referring to obtaining the state's Emerging Small Business designation. "(It was) not as helpful as I thought it would be."
She also tried for an 8A designation for disadvantaged business enterprises.
"It was incredibly time-consuming," she said. "We were given bad information and didn't qualify."
One of the more successful ways to drive business is through professional events for these business-to-business types of companies.
"Networking is the savior of our business," Siero said. "It's practically the only way we get business."
Hendrickson can relate.
"We've had to attend an array of events to meet people," Hendrickson said. "Networking events are expensive and the registration amounts for nonmembers can add up especially over time. We have asked if we could donate our services to attend events as well and people aren't too receptive (to) that idea."
The Affordable Care Act is the main concern of Taylor Association Management, a Henderson company that does management work for homeowners associations. Company President Pat Taylor has 30 employees — less than the 50 employee-threshold at which companies are required to provide health care insurance for employees. But she provided coverage out of a sense of moral obligation and gratitude to her staff.
Since Jan. 1, she said, insurance rates have more than doubled for all of her older staff members.
"We used to have a nice group policy" she said. "Now there is no such thing as a group policy; it's all individual policies based on age. Our contribution went up. The younger ones are lower now, good for them, but the bulk of us are older,"
Pullen understands this issue.
"There (are) so many ways it's impacting every company, some negatively, some positively," Pullen said. "Not everyone has felt the impact of it. It's not as critical if they don't have 50 employees."
Taylor is also worried about what legal changes state legislators are contemplating.
"Every other year, there's always some HOA legislation we have to be careful about," she said. "Most proposals do more damage than good. They don't realize the ripple effect created is usually worse (than what they're trying to address)."