Small-business owner files lawsuit against Republic Services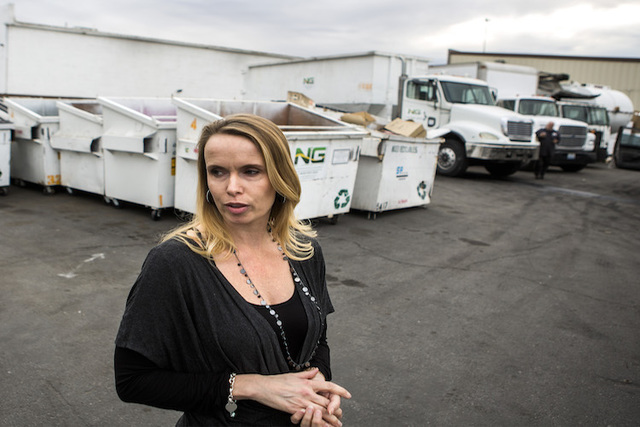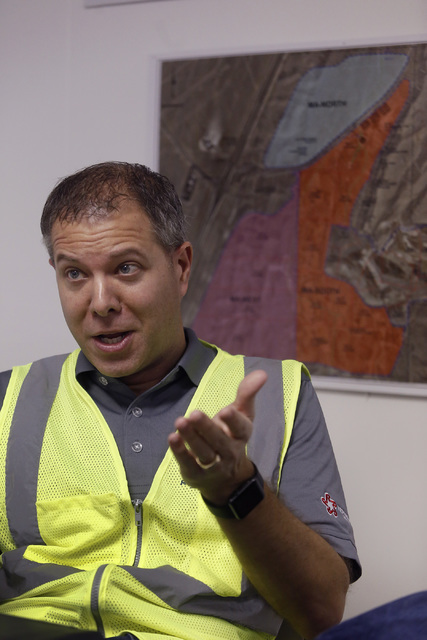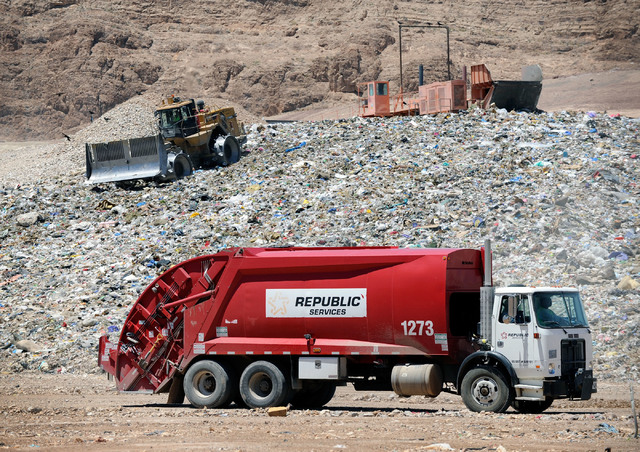 A family-owned company is taking Republic Services of Southern Nevada to court.
"We have tried, continuously, to work alongside Republic Services to enhance the level of service to what is, at the end of the day, both of our customers," said Danielle Basson, chief operating officer of Simple Environmental Services Group, which manages commercial clients' waste needs, including trash pickup. "They only see us — in their own words — as their largest competitor in Las Vegas."
Republic Services has an exclusive franchise agreement with all municipalities in Southern Nevada, requiring Basson to use Republic to collect her clients' trash. But, she is able to use other vendors to collect and haul her clients' recycling and provide other services, like graffiti removal.
Simple ESG's lawsuit, filed Friday in Clark County District court, alleges that Republic is actively trying to push Simple ESG out of business by charging a premium to use the only landfill in the Las Vegas metro area — which Republic owns. It also alleges that Republic is erroneously charging Simple ESG for missed pick-ups, and attempting to poach Simple ESG's clients.
"We are filing this complaint now because Republic, on more than one occasion, has aggressively abused their position afforded to them with the exclusive franchise agreement against Simple ESG and our clients. They had been doing it to us behind the scenes for years. The mistake they made was when they went directly after our clients," Basson said.
Tim Oudman, area president with Republic Services said Monday, "We're aware of the assertion and look forward to addressing it before the Court."
Republic Services filed a complaint against Simple ESG in February, alleging that Simple ESG owes Republic money.
"Simple's customers are in arrears and Republic has been owed payment on certain accounts for a significant period of time," the complaint says.
Basson said she feels she is up against Goliath, "with Goliath being unsupervised all this time."
Simple ESG has 42 employees, while Republic employs 1,300 people in the Southern Nevada area.
In February 2017, the Review-Journal reported that commercial property owners had been paying a number of trash fees that were never approved by Southern Nevada municipalities' lawmakers.
Basson has filed numerous complaints with the cities of Henderson, North Las Vegas, Las Vegas and with Clark County about perceived predatory business practices by Republic, "many of which have gone either unresolved or completely unanswered."
In December 2016, area lawmakers said their hands were tied and encouraged Basson to attempt to resolve her issues with Republic in court.
At the time, Basson said she didn't have the resources to do so and said she felt the onus was on local governments, which put the exclusive franchise agreements in place.
The city of Henderson is the only municipality that actively engaged, Basson said.
Contact Nicole Raz at nraz@reviewjournal.com or 702-380-4512. Follow @JournalistNikki on Twitter.