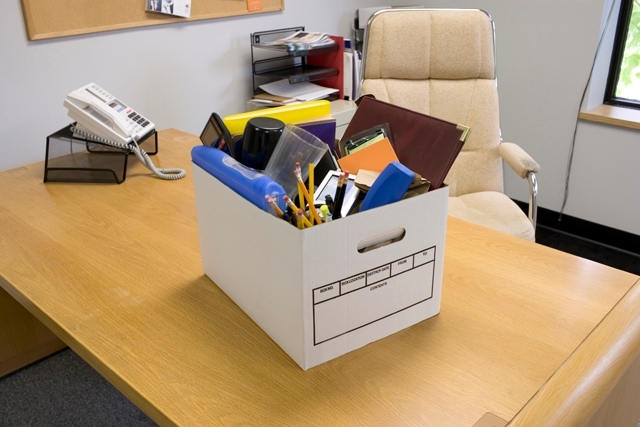 Unemployment may be on a steady decline in Southern Nevada, but a new survey suggests small businesses aren't helping curb joblessness.
Local companies with fewer than 100 workers slashed 7 percent from their staffs year over year in June, including a 1.1 percent cut from May to June, a report from Illinois-based paycheck-servicing company SurePayroll shows. SurePayroll's Small Business Scorecard also found that the average local small-business paycheck was down
5.5 percent year over year, but flat from May to June.
Las Vegas fared worse than the region and nation. Small companies across the West pared 3.4 percent from employee rosters year to year in June. Nationally, smaller companies cut staffs by 1.6 percent. Pay was down 0.1 percent year over year and month to month across the country.
Michael Alter, president and CEO of SurePayroll, said the Affordable Care Act's employer insurance mandate — which was still on track to take effect Jan. 1 when SurePayroll surveyed business owners — put companies "on the sidelines" while they tried to determine how the law would affect them.
Nor did rising interest rates help job growth, particularly in Las Vegas, where many businesses are pinning their hopes on a housing and construction revival.
Not every local business has struggled to staff up in recent months, though.
Dave Alenik, co-owner of the Pasta Shop Ristorante and Art Gallery in Henderson, said his eatery hasn't cut workers. In fact, it added two hires three months ago thanks to an uptick in business following its move from central Las Vegas to the Anthem-Seven Hills area. But Alenik said his patrons, who include small-business owners and professionals, say they're concerned about the potential effects of the Affordable Care Act. Plus, they're eyeing talk of an increase in the minimum wage, Alenik said, and unemployment insurance premiums jumped 2 percent last fall.
"It's all really putting a lot of hesitancy into hiring," Alenik said.
Even if June's jobs and pay numbers slumped, the scorecard showed flashes of hope.
Nearly 75 percent of small-business owners nationwide said they were optimistic about the economy, up from 45 percent in 2012. And more than half of them said they'll probably beat expectations in the third quarter.
That upbeat outlook is important because company owners who feel good about the economy are likelier to add staff and invest in marketing or technology in coming months, Alter said. But they probably won't feel good enough to borrow: Nearly 90 percent said any investments would come from their own cash flow or capital.
"We're in an environment where we have uncertainty surrounded by promise," Alter said. "The attitude of small-business owners is very positive right now, which suggests we should see growth in the future. However, lingering uncertainty about health care reform and the overall health of the economy are creating doubt about hiring."
John Pinnington said he definitely feels hopeful about the future. Of course, he'd have to be naturally optimistic — he started his company, AA Printing Services, in 2010, during the local downturn's low point.
Today, Pinnington has four full-time workers, including himself, and he expects business to pick up enough to add a second location next spring.
"Every morning, I wake up and I see things differently. I see opportunities," Pinnington said. "I don't sit and wait for it to come to me. All I do is go out and network. Business is out there. You just need to go get it. Yeah, we're worried about what's coming, but we have the opportunity to make our own destiny here. As a small business, you have to believe that."
Contact reporter Jennifer Robison at
jrobison@reviewjournal.com or 702-380-4512.
Follow @J_Robison1 on Twitter.