Small businesses in Nevada add more jobs, top pre-recession peak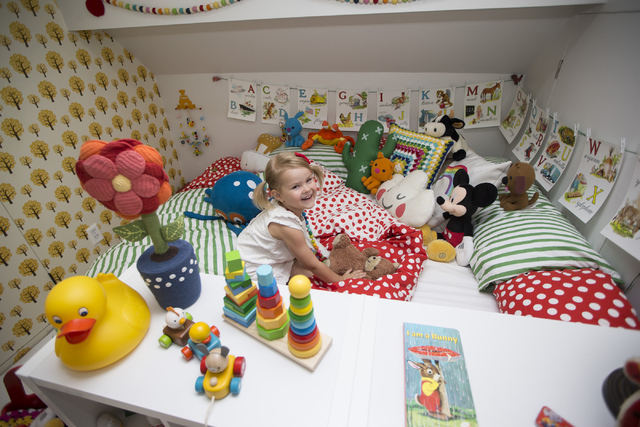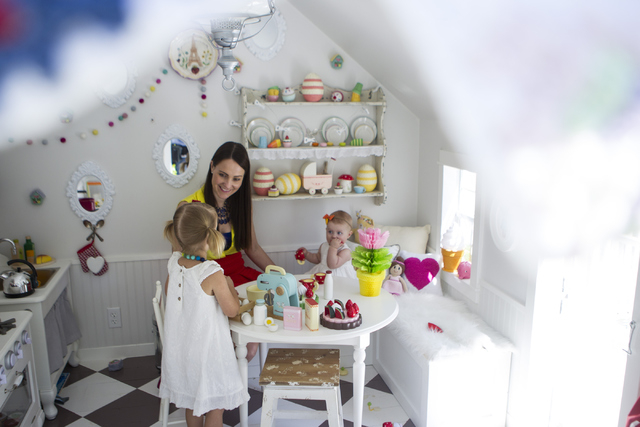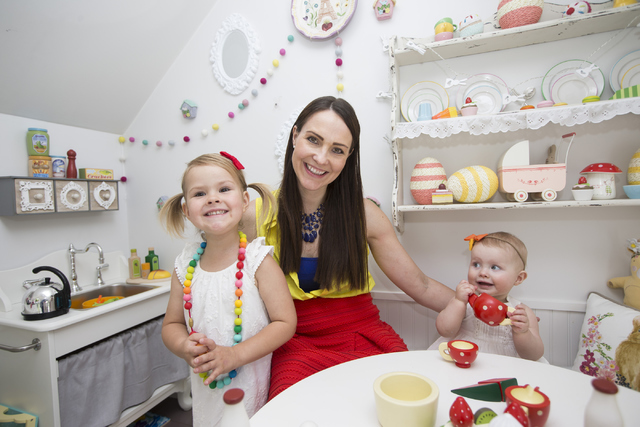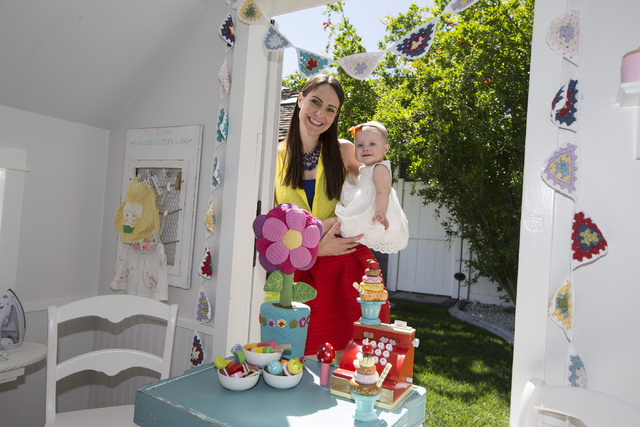 Jannicke Ramso's small daughters are boosting Nevada's small-business economy.
Ramso, an interior designer, opened her own company in June after the April birth of her second baby. She had worked for eight years with a local interior-design company focused on the hotel-casino industry, and she wanted more time with her girls. Thus was born Tiny Little Pads, a design company that specializes exclusively in children's nurseries, bedrooms, playrooms and playhouses.
"Being a new mom and working for someone else, the schedule is not flexible," Ramso said. "That's what I was hungry for — more flexibility to see my children grow up."
That's how Ramso became part of a surge in small-business startups across Nevada.
Employment in companies with fewer than 100 workers reached a record in the third quarter, soaring past prerecession levels, the state Department of Employment, Training and Rehabilitation reported Monday.
Jobs in small companies stood at 592,000 in the quarter, up 1.2 percent from the prior high set in 2007.
Economists track small businesses in particular because they make up a big chunk of Nevada's employment base.
Companies with fewer than 100 employees are behind 44 percent of the state's 1.34 million jobs, and 98 percent of its 75,000 work sites, according to the employment department's numbers.
"Small businesses play a critical role in our economy," said Bill Anderson, chief economist for the employment department. "Keeping an eye on what happens to the small-business sector is critically important in trying to assess what's going on in the economy as a whole."
What's happening in the rest of the economy helped give Ramso the green light, and she said she's not completely surprised that so many other entrepreneurs have been willing to take a chance on a new idea.
"Things in the economy were hard, but I think people are seeing things pick up a bit," she said.
With smaller companies surpassing their bust-era jobs peak, the broader economy can't be far behind, Anderson said.
Nevada's employers slashed 170,000 jobs in the downturn, with job counts dipping from a high of nearly 1.3 million in May 2007 to a low of 1.1 million in September 2010.
The state's jobs base is now just 20,000 positions below its apex.
Employers should close that gap by the end of 2016, Anderson said.
Ramso said she plans to do her part to help: She's eyeing hiring an assistant to help her research concepts and materials, and to handle daily tasks that distract her from bigger goals.
"I'm at my limit right now where 24 hours a day is not cutting it for me," she said. "It's quite a struggle, though it's a fun struggle."
For Ramso, owning a business has always been a dream, and she said she expects plenty of other Nevadans with the same mission will join her, whether or not the economy strengthens markedly.
"In good times or bad, if you're working really hard and you're passionate about something, it will work, no matter what the economy around you is telling you to do," she said. "You just have to go for it. You can't think too much about what's happening around you."
Contact Jennifer Robison at jrobison@reviewjournal.com. Find @_JRobison on Twitter.