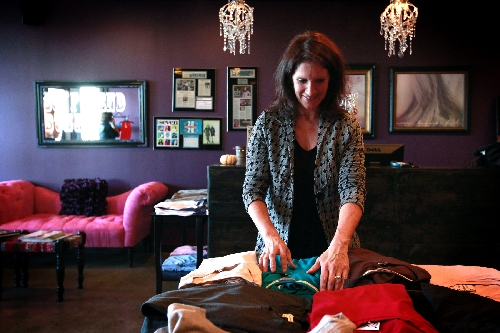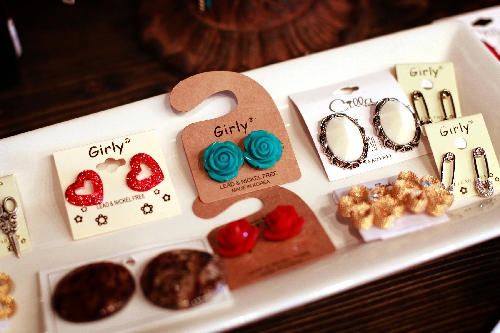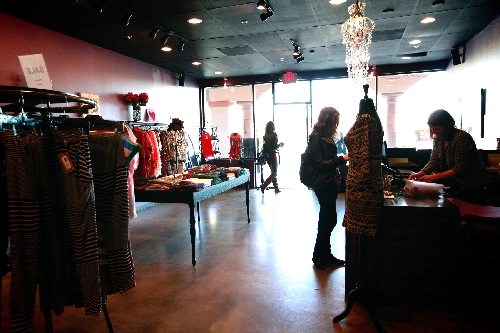 Saturday is a big day for small businesses.
To help drive business to small, independent entrepreneurs, business organizations throughout the United States are getting behind a day called Small Business Saturday.
For stores like Lauren Feather's (Best Kept Secret) Boutique, it may make a difference.
Her specialty is affordable, quality clothing. At 19, she's not afraid to compete with corporate clothing stores.
"I think I have an upper hand because of my pricing," Feather said.
Her most expensive item, a leather jacket, costs $48. Jeans run about $20 and shoes average $30.
As the holiday shopping season draws near, Feather has seen an uptick in sales. She hopes locals will take advantage of Small Business Saturday and support their fellow Las Vegans.
"I think it's awesome," she said. "I think it's a great idea."
On Saturday , shoppers who pledge to shop small and register on Facebook.com/smallbusinesssaturday can be eligible to receive a $25 statement credit from American Express. Also, a ZIP code search is available, which can help you narrow down Southern Nevada's independent stores.
On a search of "89128," 72 businesses popped up, including travel agencies, dry cleaners and eateries.
One of them, Beach Pizza, is at 1780 N. Buffalo Drive. Owner Kathy Huit said she's had a Small Business Saturday sign in the restaurant's window for a couple of weeks, but so far no customers have commented.
But, she's hoping the promise of a $25 credit for American Express users will draw people in.
"I think it's great. It's been really tough on everyone, but it would really help if locals came out and supported the small businesses in their community," Huit said.
There also are online tools available on the Facebook page for small- business merchants that want to participate. The site provides strategies for promoting your business and maximizing the opportunity of Small Business Saturday.
Besides American Express, business organizations such as the Women's Business Enterprise National Council are supporting Small Business Saturday.
"WBENC is proud to support Small Business Saturday, which will make an immediate and positive impact on the small business sector of our economy. Small businesses are key to expanding economic growth," said Pamela Prince-Eason, the council's president and CEO.
American Express, the founding sponsor of Small Business Saturday, created the national program last year to help drive more demand for small- business products and services.
Contact reporter Laura Carroll at
lcarroll@lvbusinesspress.com or 702-380-4588.