Smartphone app helps Las Vegas parents find child care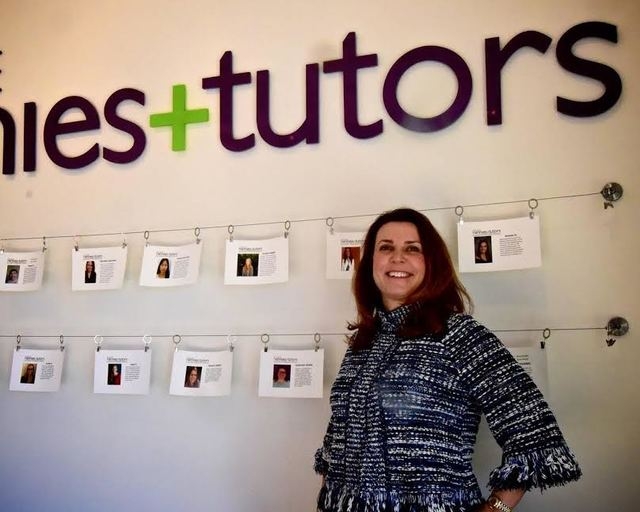 Commuters have the Uber app to find a ride quickly. Now, parents have the My Sitters app from College Nannies and Tutors to find safe, reliable caretakers for their children.
College Nannies and Tutors is a nationwide franchise that was introduced to the Las Vegas Valley, starting in Summerlin, in summer 2014. The woman behind that introduction is Kim Miramontes, a Las Vegas native who earned her Master of Business Administration in finance from UNLV and spent 25 years in the gaming and hospitality industry.
When the company she worked for was sold, she opted to go out on her own. She found that College Nannies and Tutors' mission of helping "children to reach their full potential" resonated with her.
"We look at cradle to college," she said of the company's mission. "We place a high value on education and restoring balance to families. Las Vegas is so transient; it's always hard to find good child care. And all of our tutors and sitters are employees, which is a different model from what exists here. It was something I knew we could provide: good quality (care) to the families we serve."
The company has a learning center in the Summerlin area at 9484 W. Flamingo Road, No. 170, near the 215 Beltway. Another one is planned for Henderson.
About 60 percent of College Nannies and Tutors involves the baby sitter and nanny portion of the business. The school year affects that number.
Why is it important to the company to have college students as its sitters and tutors?
"That speaks to the destination of our children," Miramontes said. "The majority of the families we serve, from the time they are born, believe that their child is going to go to college. They place a high value on education. So, a high number of our (employees) are either in college or have a college degree. … When it comes to homework help, we are looking for students who are still in college. We want them to be a few steps ahead of the junior high and high school students that they're tutoring. It creates a different bond."
Julia Wenzinger, 20, is majoring in nursing at UNLV and plans to be a pediatric nurse after she graduates in 2018. She is an on-call nanny with the company, working around her school schedule.
"I have baby-sat here and there since I was 13," she said, "but it was not until my senior year of high school (that) I figured out I wanted to work with children. During my senior year, I was given a capstone project at Southwest Career and Technical Academy. My partner and I decided to focus our project on child education and the importance of the arts. We created lesson plans for grades one through three and visited several elementary schools in Clark County to teach these creative lessons. … Being in college, I needed a job to help me pay for textbooks, food, etc., and I figured I might as well gain even more experience with children."
The nannies portion requires an in-home inspection and family interview to better align a person with the needs of the child. It takes about 45 minutes.
"We want to make sure we have the right match," said Miramontes, "since it's for the long term. We want to understand the family's values and what the expectations are. So, it's like any relationship — the better we understand the (family's needs), the better the match is going to be."
The baby sitter is the on-call portion of the business and requires 4-hour notice. It's also the part of the business where the free smartphone app comes in. Clients can book their baby sitter themselves using the app, and they can use their smartphone to view available baby sitters who match their profile.
"We say it's the 'Uber of child care,' " Miramontes said. "You're able to look on your phone and see who's available and then book one of them … So, if it's 10 o'clock at night, and you go, 'Oh, that's right. I've got (an event) the next day,' you can go online and book it yourself. And because our sitters are tech-savvy themselves, they'll confirm it right away."
As many as 75 percent of orders come in through the app. Nanny clients get automatic access to the app, should a baby sitter be needed on the nanny's day off. All baby sitters are at least 18, and the majority — 75 percent — are in college or are recent college graduates.
Visit collegenanniesandtutors.com.
To reach Summerlin Area View reporter Jan Hogan, email jhogan@viewnews.com or call 702-387-2949.