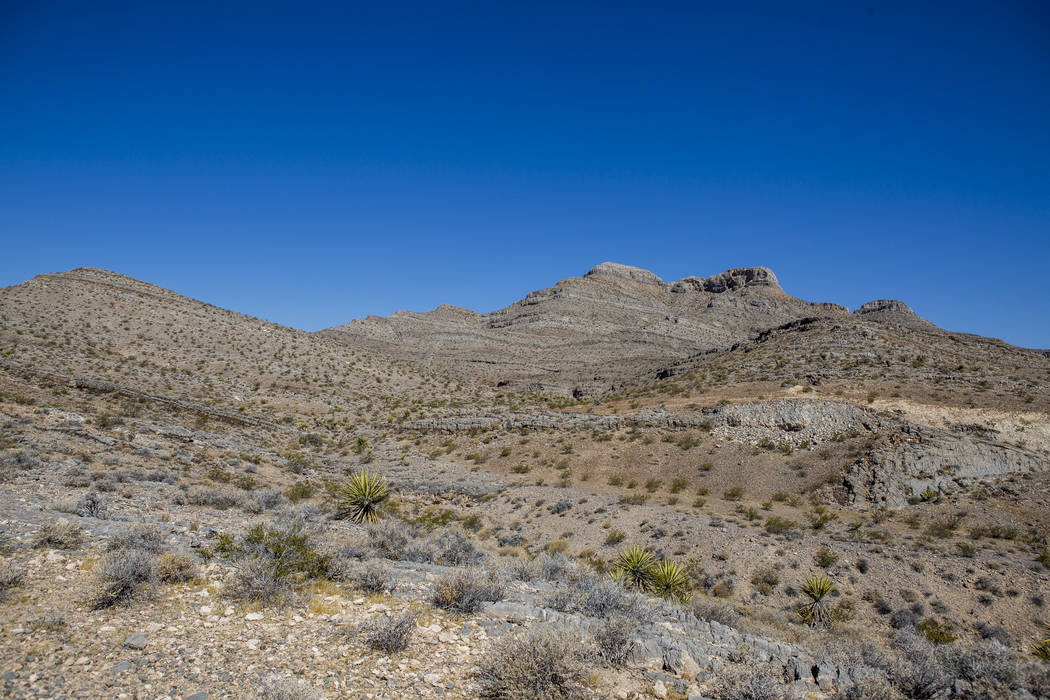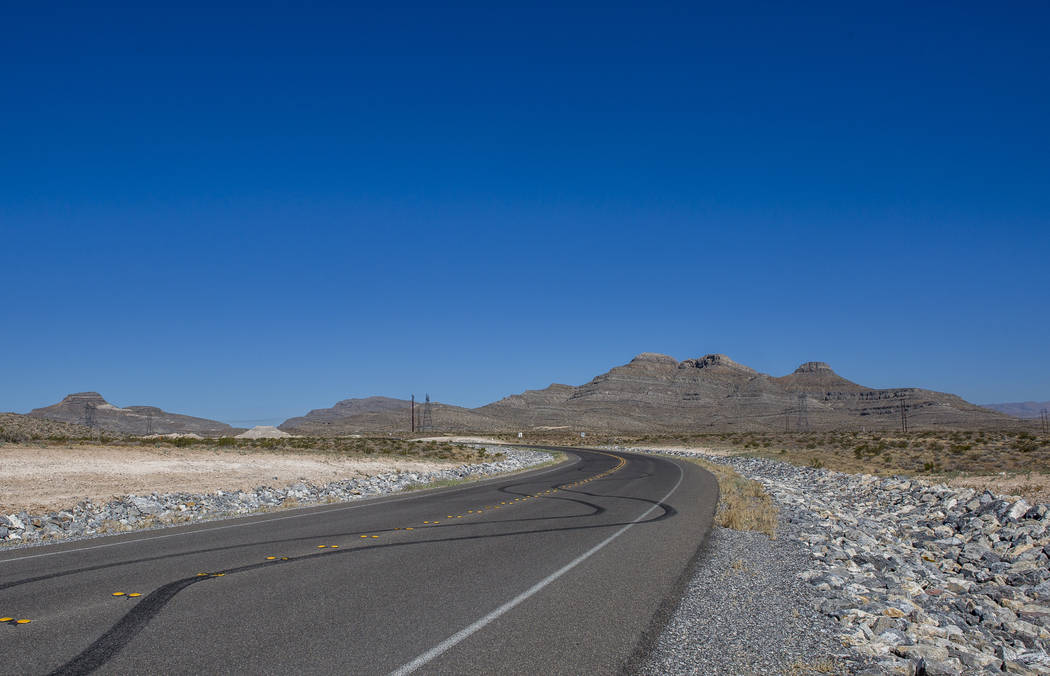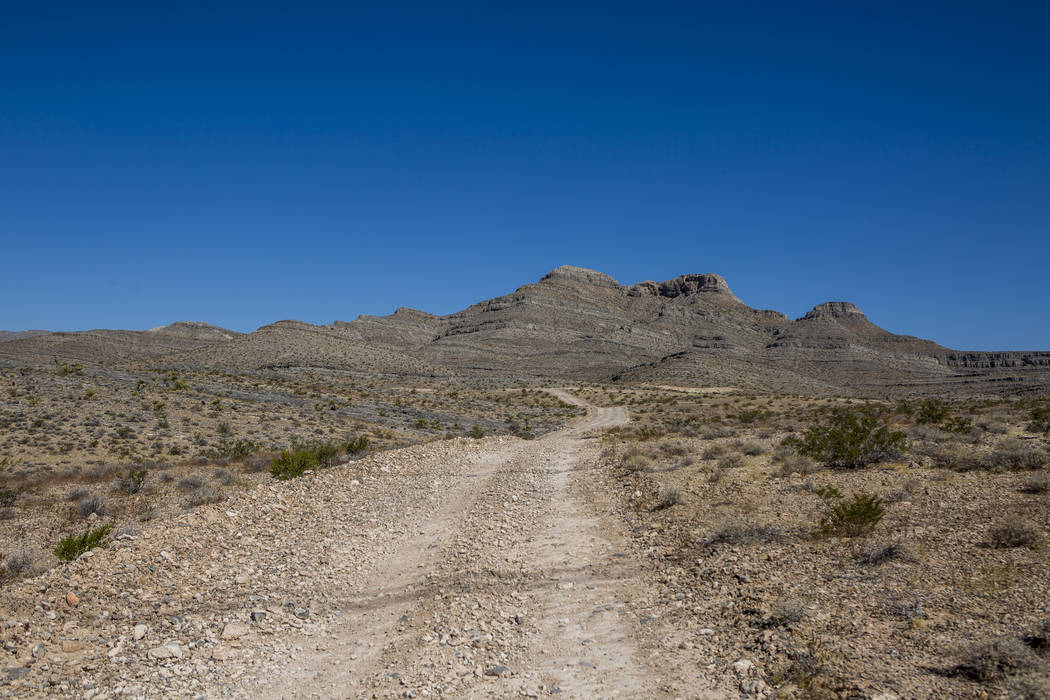 That's one cheap mountain.
Construction contractor Weston Adams last month bought 652 acres of land at Apex Industrial Park for $2.6 million. The site includes a mountain that, according to Clark County records, stands about 900 feet high.
He paid just under $4,000 an acre, a fraction of what homebuilders, apartment developers and others pay for land. But the property sits in an isolated industrial zone northeast of Las Vegas, and Adams plans to level the mountain for construction materials, not build a lucrative housing development.
His purchase comes as construction keeps picking up around the Las Vegas Valley, creating a bigger pool of possible users for Adams' mining, and as other investors also put money into Apex, albeit with mixed results.
Adams, president of Western States Contracting, is no stranger to Apex. He bought almost 320 acres of land there last year for $735,000, or $2,300 per acre, property records show.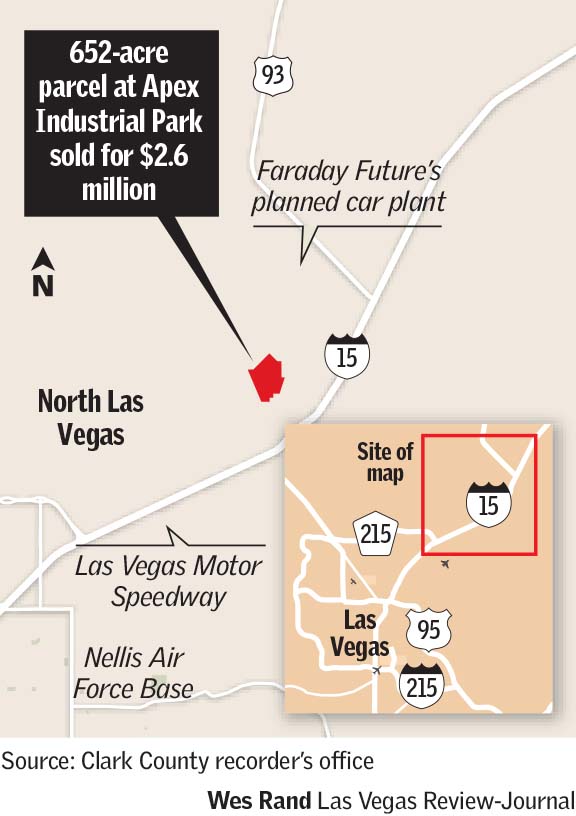 Adams said on Wednesday that he plans to level the newly acquired mountain, which he said has large reserves of materials such as limestone that can be used in construction projects.
'Definitely a bargain'
Adams figures it would take 30 to 50 years to flatten the mountain, and he would potentially sell crushed rock to other construction companies or use it himself. As a contractor, Adams said he works mostly "from the ground down," on utilities, roads and the like.
Western States is based on West Cheyenne Avenue next to North Las Vegas Airport, but Adams said he's considering moving the company to Apex, which he views as a growth area. He cited North Las Vegas Mayor John Lee's efforts to spark development there and envisions selling project sites to industrial companies.
Also, the mountain's purchase price was "definitely a bargain," he said.
Overall in Southern Nevada, land buyers paid an average of more than $300,000 per acre in the first quarter, according to figures from brokerage Colliers International.
Adams bought the property June 23 from Los Angeles investment firm Colony NorthStar. Formerly known as Colony Capital, the company acquired the site through foreclosure in 2011, records show.
Colony declined to comment.
Flatten it
The site was previously owned by Visicon Group founder Darren Petersen, who by 2007 had filed plans for an asphalt batch plant and rock crusher, county records show. By 2009, there also were plans to level the mountain, a proposal that concerned county staff.
They cited development design standards that aimed to "maximize compatibility with the natural terrain, preserve sensitive environments on the hillside, and encourage the conservation of these areas as visual resources," records show.
In the end, Petersen apparently left the site untouched — Adams said the property hasn't had any alterations or development.
Petersen did not respond to requests for comment this week.
Apex, at Interstate 15 and U.S. Highway 93, has plodded along for years with little development, but two new projects there have sparked hopes of a growth spurt and broader economic impact.
Faraday Future, backed by $335 million in Nevada Legislature-approved incentives, has laid out plans for a 3.4 million-square-foot plant that would produce up to 150,000 electric cars per year. The Chinese-backed startup broke ground on the project last year, but construction has stalled amid reports of financial troubles.
Meanwhile, high-speed-transit startup Hyperloop One announced in April that it completed its 1,640-foot long "DevLoop" test track in Apex.
State officials in March 2016 approved a reported $9.2 million worth of incentives for Hyperloop.
More projects could be on the way. Faraday's plant is the largest project under construction at Apex, but officials are working with a couple of users that would each "account for more capital investment and job creation than Faraday," North Las Vegas government spokeswoman Delen Goldberg said in an email.
Goldberg declined to elaborate, saying she was bound by nondisclosure agreements.
Contact Eli Segall at esegall@reviewjournal.com or 702-383-0342. Follow @eli_segall on Twitter.