Southern Nevada officials geared for Super Bowl's 'halftime flush'
February 5, 2017 - 7:11 am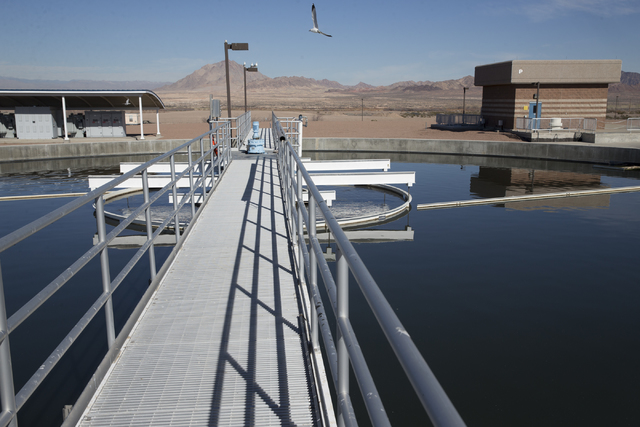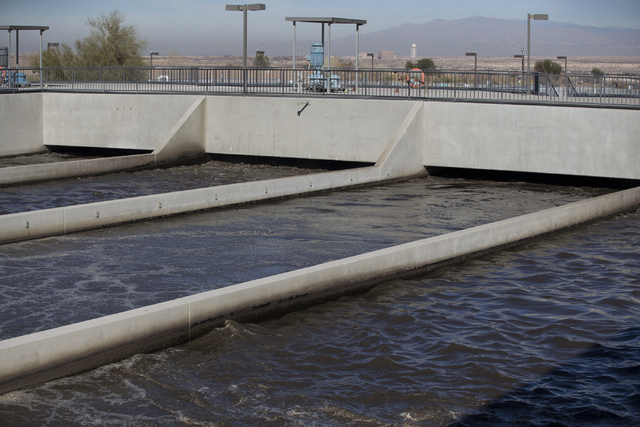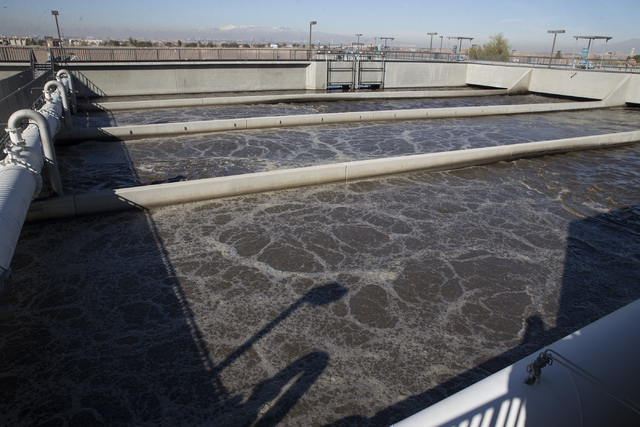 In the water world, it's known as the "halftime flush."
People tend to rush to the restroom during the same times on Super Bowl Sunday: before the game, at halftime and when it's over.
That's exactly what happened last year, said John Day, deputy director of utilities for engineering and asset management with the city of Henderson.
"Our plant is ready to treat 32 million gallons a day. A normal day is 21 million gallons a day," he said of the city's wastewater treatment facility.
Super Bowl Sunday last year saw a peak of about 27 million gallons that came in during those concentrated times. "It can be from toilets flushing. It can be from sinks. It can be from anything that goes down the drain," he said.
North Las Vegas spokeswoman Delen Goldberg said its wastewater treatment plant saw "presumably a halftime surge" during the Super Bowl last year: a 10-minute peak between 5 p.m. and 5:10 p.m.
"Our wastewater treatment plant averages 17 million gallons per day," she said. "The flow increased during that period to 39 mgd."
Like other officials, she said the plant can handle the surge.
"Our system can handle a 50 mgd peak, so we have more than enough capacity to handle any Super Bowl demands, no matter how much snacking and drinking our residents and visitors do," Goldberg said.
Jace Radke, a spokesman for the city of Las Vegas, said for big events, like the Super Bowl, the city's wastewater treatment plant sees an additional 10 to 15 mgd.
Marty Flynn, with the Clark County Water Reclamation District, said processing different times of peak flows doesn't affect day-to-day operations.
"Our folks anticipate that we'll see an increase over a normal Sunday, but remember that there is time (hours) and distance (miles) that the wastewater travels to get to the plant. So, even if everyone flushed at the same time, we're not going to experience a geyser, or even a dramatic spike," Flynn said via email.
There is nothing special to prepare for different peak flushing times, officials said. Although Super Bowl Sunday gets all the attention, many said Thanksgiving Day is when wastewater treatment plants see the highest peak flow numbers.
Contact Nicole Raz at nraz@reviewjournal.com or 702-380-4512. Follow @JournalistNikki on Twitter.