Southern Nevada wants commercial real estate
August 23, 2016 - 9:56 am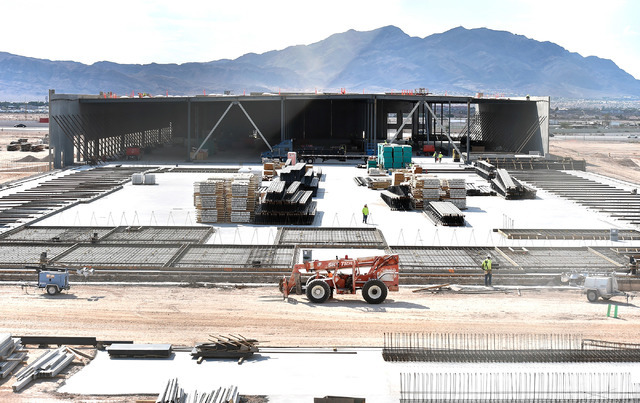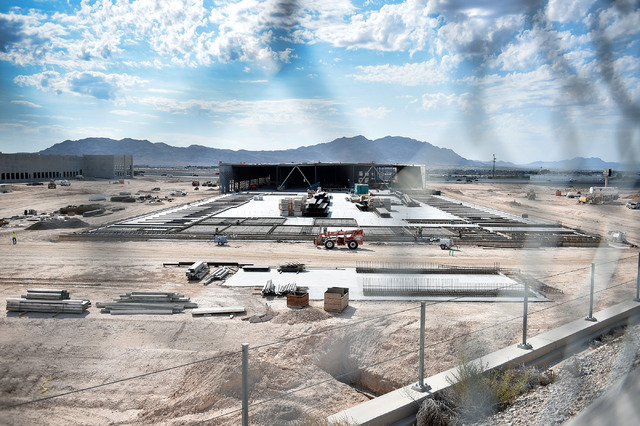 Demand is strong for commercial real estate in Southern Nevada, but experts at a commercial real estate development association event Thursday warned of roadblocks ahead in certain markets.
"We still have quite a bit of (office space) vacancy," said Daniel Palmeri, senior director of the Cushman & Wakefield/Commerce Las Vegas office.
"Anywhere from 16 to 19 percent (vacancy) depending on whose numbers you look at. A lot of the better properties in town are really filling up," he told a crowd of 170 NAIOP members at The Orleans.
Filling up so quickly, in fact, that the most in-demand areas might not be able to keep up with demand.
"We're kind of in an office pickle, if you will," Palmeri said, adding that developers have not developed much office space within the past 10 years in places like Summerlin, and other in-demand areas because land prices are putting a damper on construction.
In addition, as more offices ditch the typical office layout in favor of open-space types of office setups that can accommodate more people, buildings are running into parking shortages.
"I have three deals right now, and the only issue going on is parking," he said.
A few landlords with great foresight have gotten proactive, he said.
"We did a deal with Thomas & Mack Development Group where our client needed some additional parking. They went ahead and built a parking structure, not just enough to accommodate our client, but added an additional deck," as they continued to do at all of their other buildings, he said.
Now they have an advantage in today's current market.
As for retail, it's generally healthy.
Adam Malan, director at Logic Commercial Real Estate, said the retail market has roughly 600,000 square feet of development planned, which will "hopefully" keep Las Vegas on the right track.
Vacancy rates across the valley are at 8.7 percent, according to commercial real estate information and marketing provider CoStar Group, "which is the same vacancy rate in 2008. So, from an occupancy standpoint, we're kind of back across the board where we were before things started falling," Malan said.
But some "challenged areas" in the Las Vegas Valley still have opportunity to grow.
Meanwhile, the industrial market is seeing a boost from more e-commerce types of companies with warehousing and distribution centers making their way to Southern Nevada.
Garrett Toft, first vice president with commercial brokerage CBRE Las Vegas, said Southern Nevada is drawing this attention because of its "favorable" transportation costs, business-friendly environment and apt labor pool.
Contact Nicole Raz at nraz@reviewjournal.com or 702-380-4512. Find @JournalistNikki on Twitter.
A previous version of this story incorrectly stated that there is roughly 5 million square feet of development planned. In actualiity, there are 600,000 square feet of development planned. A previous version of this story also incorrectly stated that occupancy rates are at 8.7 percent. In actuality, vacancy rates are at 8.7 percent.