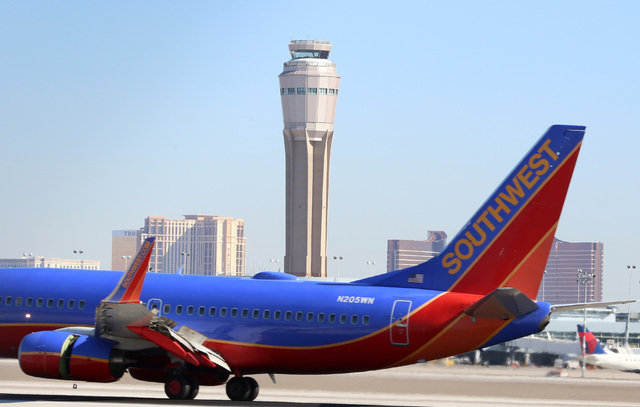 Southwest Airlines canceled about 300 flights on Friday after two days of flight cancellation and delays across the country.
In an emailed statement, the airline said the cancellations were a result of displaced flight crews.
The company's statement said technology systems have been fully restored, and it is working on getting customers reunited with their baggage in 98 cities.
Phone service help wait time is longer than usual, they said. The company is urging that customers looking to rebook or refund flights to check on southwest.com.
McCarran International Airport spokeswoman Christine Crews said the Las Vegas airport has seen 43 flight cancellations so far on Friday with 31 arrivals and 12 departures canceled.
RELATED
Technology outage briefly delays some Southwest Airlines flights
Bad router blamed for 1,000 canceled Southwest flights