SpeedVegas driving instructor sues to close Las Vegas track
March 21, 2017 - 10:28 am
Updated March 21, 2017 - 5:43 pm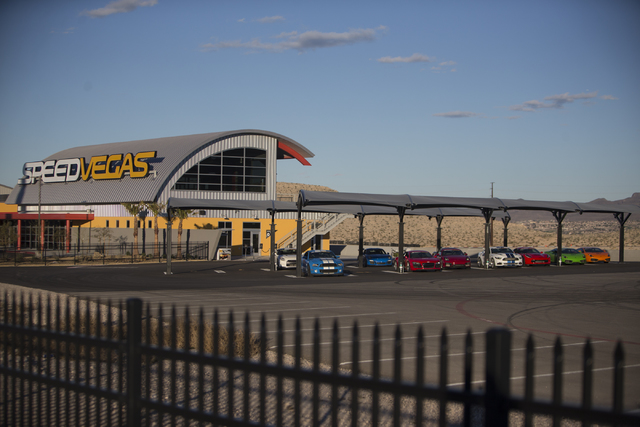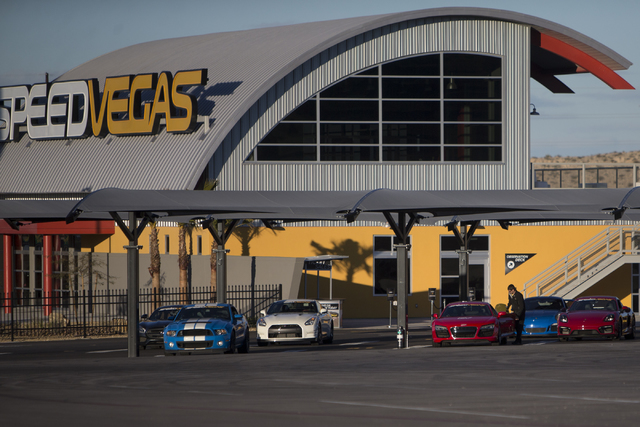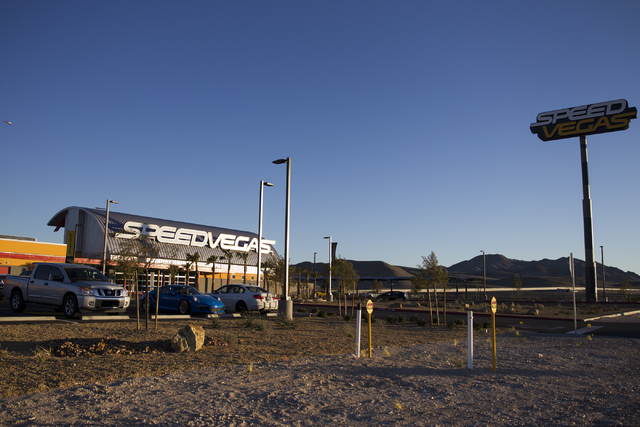 A SpeedVegas driving instructor has filed a civil lawsuit in Clark County District Court seeking an order to close the track south of Las Vegas until a series of safety protocols is instituted, including redesigning the track.
SpeedVegas LLC, World Class Driving, which owns and operates the track, and real estate investor and broker Scott Gragson, who owns the track land, were named in the lawsuit filed by Francisco Durban, a SpeedVegas employee since March 2016.
The lawsuit alleges that the SpeedVegas track "is inherently, excessively and unnecessarily dangerous in design and operation" and that brakes on cars used in the operation were not properly maintained.
A representative of SpeedVegas said the company is reviewing the complaint and did not have a comment.
The lawsuit also says a Lamborghini Aventador involved in an accident that killed two people on Feb. 12 had brake problems and was not suitable to be used on the track because it was a roadster with a convertible top that didn't have a roll bar or cage.
The lawsuit also noted "numerous aftermarket modifications: brakes, rear wing/spoiler and exhaust system" to the car that also had been subject to a safety recall notice.
After the fatal crash that killed SpeedVegas driving instructor Gil Ben-Kely and Canadian tourist Craig Sherwood, other driving instructors, including Durban, were required to undergo a psychiatric evaluation, perform a road test on the track and sign an acknowledgment form that says, "every precaution has been taken to ensure my safety as well as the safety of our guests."
Durban, who had asked track managers to move a concrete wall farther away from the track at the turn where the Aventador crashed and to install Formula One-TECPRO safety barriers, said his suggestions weren't taken when the track reopened for business on Feb. 22. He refused to sign the acknowledgment form.
"Unsafe or unreasonably dangerous conditions continue to exist at SpeedVegas following the fatal crash that SpeedVegas had not changed and that are a threat to plaintiff, his co-workers as well as customers of SpeedVegas," the lawsuit says.
Citing public policy for employers to provide a safe and healthy environment for employees, Durban said he has been effectively terminated because he refused to work in unsafe conditions. He also is seeking an injunction to close the track until safe conditions are installed.
Contact Richard N. Velotta at rvelotta@reviewjournal.com or 702-477-3893. Follow @RickVelotta on Twitter.
RELATED
Multiple factors contributed to fatal SpeedVegas crash, experts say
SpeedVegas reopens, CEO gives first interview since fatal crash
Instructor who died in SpeedVegas crash was 2-time male breast cancer survivor and advocate
Canadian visitor believed to be victim of SpeedVegas Lamborghini crash
Questions surround recently acquired Lamborghini in deadly SpeedVegas crash
2 die in fiery crash at SpeedVegas racetrack
Civil lawsuit filed to close SpeedVegas by Las Vegas Review-Journal on Scribd