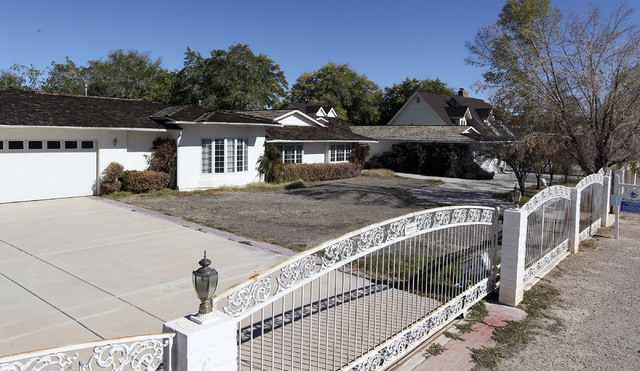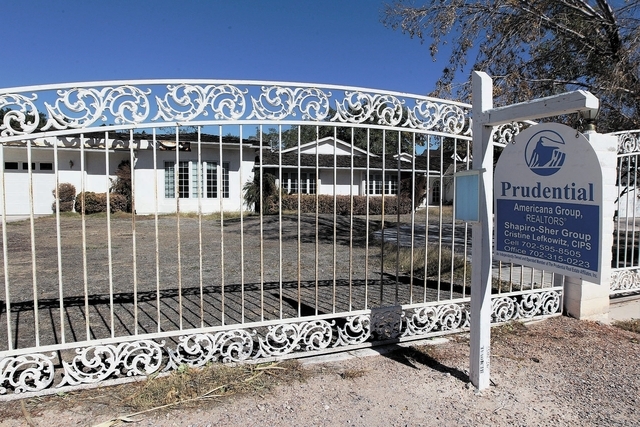 It's not always easy to figure out if a previous owner died in your home.
After all, there usually aren't any, um, dead giveaways.
By the time you move in, the chalk outlines are washed away, the yellow tape cleared.
Now, a new website wants to help you dig up details about your home's sordid past. Diedinhouse.com aims to tell you if your humble abode ever had actual skeletons in the closet. Why? For your own personal and financial protection.
"If you're going to buy a home, get all the information you can," Diedinhouse.com founder Roy Condrey said. "You do that if you buy a used car or hire a nanny. Some people just don't want the stigma."
But it's not just heebie-jeebies you have to worry about, Condrey said. Someone has a fatal heart attack in a bedroom, the next owner spontaneously combusts in the den, then there's a murder-suicide in the garage, and poof! RIP, home value.
Shannan Fogle-DiRaffaele, a sales agent with Coldwell Banker Premier Realty, said a violent death can "exponentially" affect a home's price, especially right after the event. And she would know: She and her husband have listed and sold several homes with questionable histories over the past decade or so. There was the place listed after a home invasion that resulted in a death, with lots of blood evidence to clean up. Or the house that needed repairs after the owner's suicide. And the guest casita where a family friend of the owners killed himself with a shotgun.
In each case, for various reasons, pricing suffered. After the home invasion, relatives let the house slip into foreclosure because they didn't want to deal with it. It shed about 15 percent of its value as a result. In the other two cases, families asked for prices below or at the low end of market value to unload the properties fast.
"I think the more suspect the circumstance around the death, the more it affects the price," Fogle-DiRaffaele said. "If it's an elderly person who died of natural causes, it affects values less."
Both creep and appraisal factors drove Condrey's eureka moment six months ago, after a tenant in one of his rental properties in Columbia, S.C., told him the place was haunted. He decided to look into the home's past, but an online search came up empty. What he did find, though, was Web page after page of real estate agents advising people to check government records or ask neighbors for a home's history.
"There wasn't any one place to go. Obituaries don't list addresses, and news stories don't always, either," Condrey said. "You could go to the county library to look at records, but you have to be really motivated. Even Google doesn't always work. Not every death is covered, and the information may not be out there."
Nor do sales agents have to tell you about any murky past. The Nevada Real Estate Division says the law requires disclosure only if part of the property caused or contributed to a death, or if a buyer asks.
Condrey wouldn't disclose for competitive reasons exactly how he's piecing together his database, but he said he's unearthing information from public records, news stories and homeowner tips. Diedinhouse.com has more than 118 million records, one of which turned up a surprising tidbit about one of Las Vegas' more infamous homes (more on that later).
A single search costs $11.99. Condrey said he's tried to price competitively with services such as auto-history site Carfax, which charges $40 for one search, or backgroundchecks.com, where reports cost $23.33 for three searches. So far, people are ponying up: Condrey said paid searches have skyrocketed from 15 or so a day in June, when his site launched, to an average of 200 a day now.
Fogle-DiRaffaele said she's not sure how much of a market for the site there'll be in Las Vegas, beyond people researching out of curiosity. Las Vegas is a young town with relatively new housing stock, so there have likely been fewer deaths in most homes than you find in older towns. Plus, the vast majority of her clients don't ask about deaths, either because the possibility doesn't occur to them or because "they don't want to know."
If you do want to know, and you don't like what you find, take heart: The effect on home values does dissipate with time, Fogle-DiRaffaele said. In a transient town like Las Vegas, neighbors move away, and memories of the incident fade, she said.
Consider the Palomino Lane home that belonged to Ted Binion until he died of a drug overdose in 1998. Today, the four-bedroom, 6,260-square-foot property, which is on 1.34 acres of land, is valued on Zillow at $1 million and listed at $1.25 million. That's in line with other area listings: A five-bedroom, 5,430-square-foot place on a little less than an acre on nearby Pinto Lane is valued at $832,000 and listed at $950,000. A Rancho Drive listing just around the corner has four bedrooms and 5,430 square feet on a little less than an acre; it's valued at $716,000 and on the market for $950,000.
So what did Diedinhouse.com reveal about the former Binion home?
The site did indeed list Ted Binion as having died there on Sept. 17, 1998. But it also showed Binion wasn't the first person to pass away there. Ten months before Binion bought the home in March 1994, a 55-year-old man died inside. An Internet search didn't turn up any news articles or obituaries about the prior owner or how he met his end.
Diedinhouse.com doesn't guarantee search results or hauntings. But it will send you a list of everyone associated with the address, and who on that list is no longer with us. It doesn't mean they died in the home, but it could be a starting point for additional research, Condrey said. Diedinhouse.com also does extra research into a queried address and sends a second report 30 days later.
"Sometimes, real estate agents make a judgment for you that (details on deaths) aren't important," Condrey said. "But a lot of homebuyers think it's important. We just want to tell people, and let them decide whether they want to live with it."
Contact reporter Jennifer Robison at jrobison@reviewjournal.com. Follow @J_Robison1 on Twitter.