Allegiant Stadium draws nearly 1.7M attendees in 2022
Updated March 17, 2023 - 4:19 pm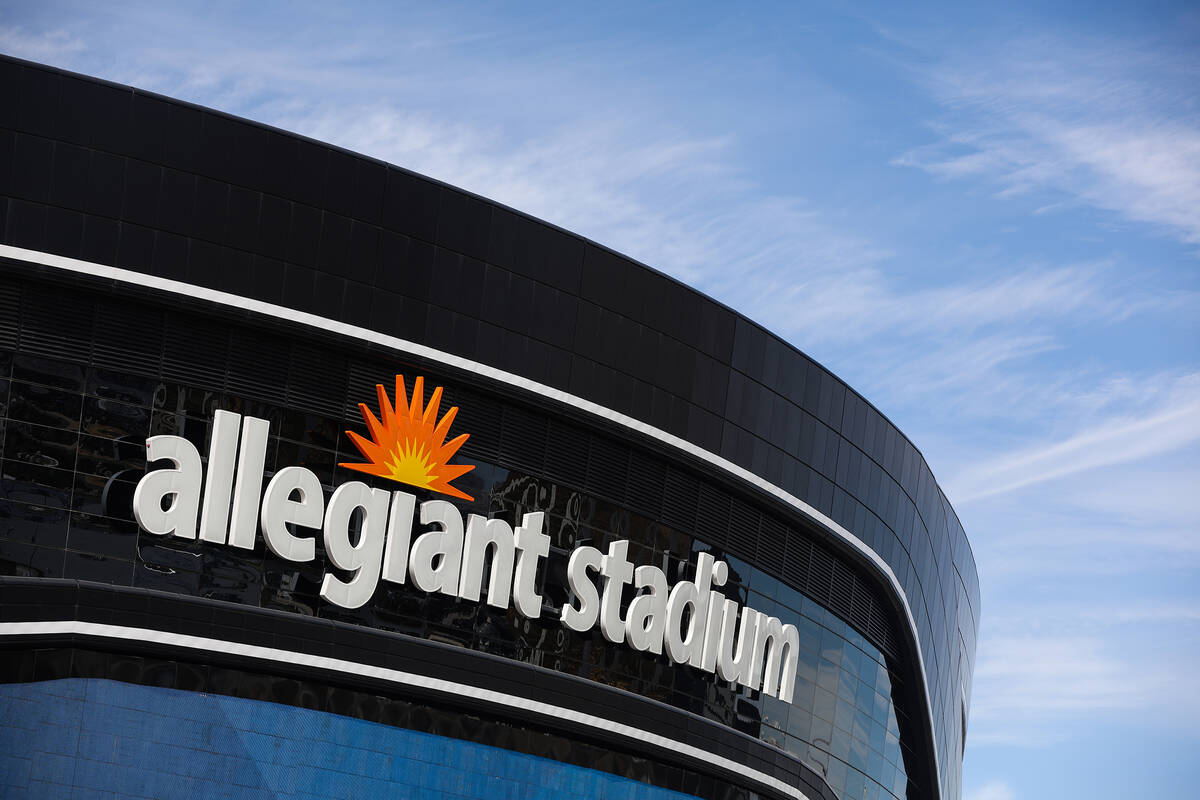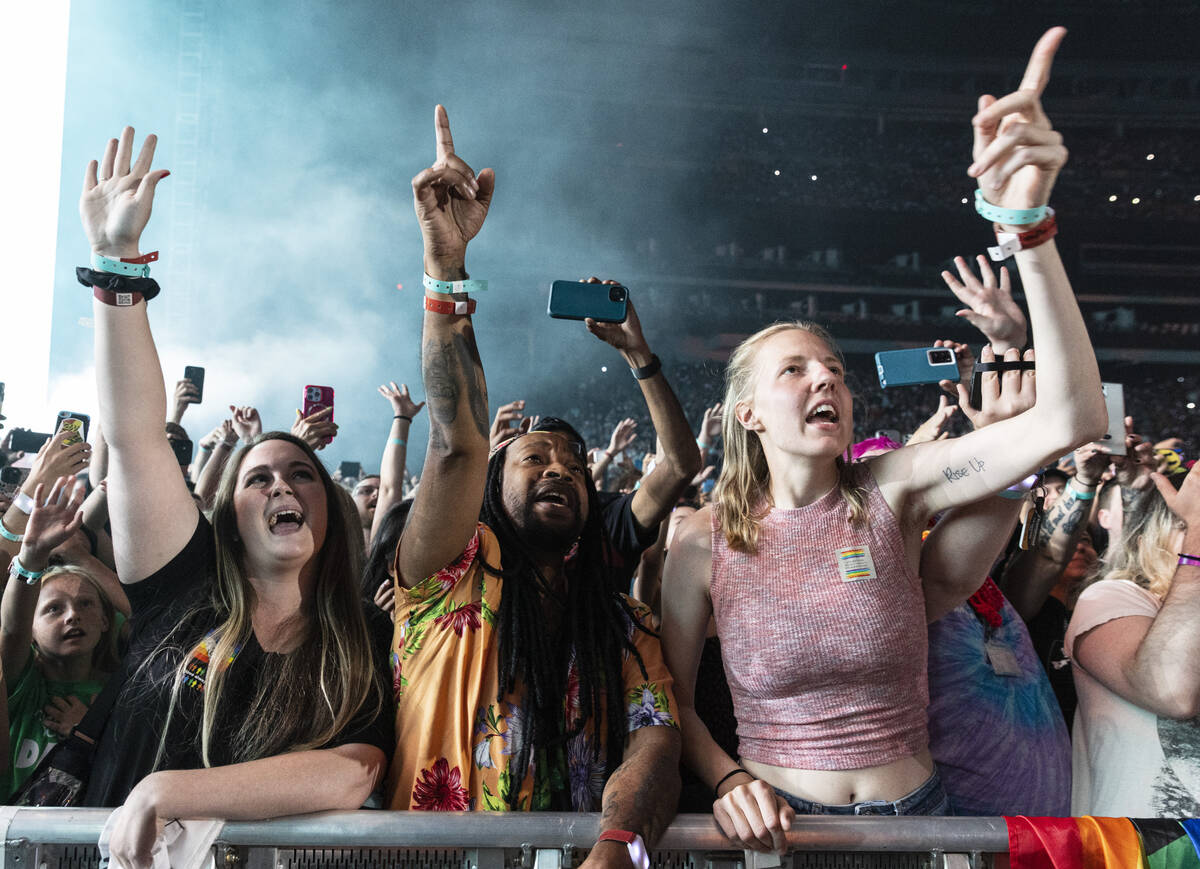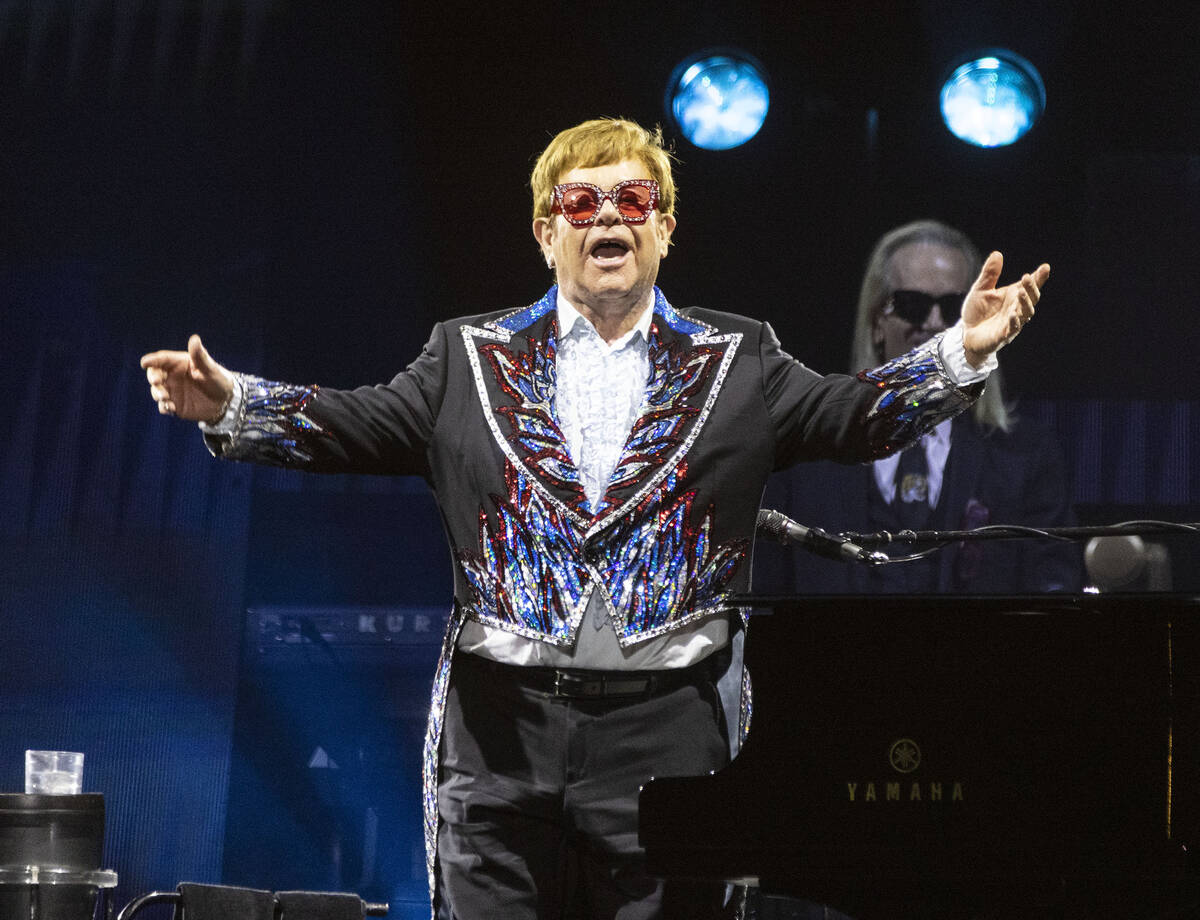 Allegiant Stadium continues to prove itself as one of Las Vegas' biggest draws with nearly 1.7 million people attending events at the $2 billion facility in 2022 — many coming from far beyond Southern Nevada.
The stadium is performing so well that even those who previously opposed the stadium in some fashion, including Clark County Commissioner Tick Segerblom, can appreciate the stadium's strong early returns.
"The truth is I think it's beat everybody's wildest expectations," Segerblom said. "It filled a void and now we can hold any event in the world. It really has been incredibly beneficial."
Segerblom, a former state senator, was one of only five senators who in 2016 voted against the bill that landed the Raiders $750 million in public money for the construction of the stadium.
During the last quarter of 2022 alone, 536,570 attended events at 65,000-seat Allegiant, largely due to Raiders home games.
Out-of-towners welcome
Allegiant is shaping up to be a big draw for those outside of the Las Vegas Valley, according to information from the Stadium Authority obtained by the Review-Journal. This was evident in a new feature in the authority's stadium activity report — listing the percentage of attendees at a large event who came from beyond Southern Nevada.
The average percentage of fans from out of town for the final five Raiders home games in the last few months of last season was 65 percent. The game with the highest percentage of out-of-market fans was the Dec. 18 matchup with the New England Patriots that featured 69 percent of fans from out of town.
The percentages were even higher for one-off sporting events such as the Notre Dame-Brigham Young football game in October that drew 55,996 fans. At that game, 87 percent of the crowd came from out of town, or 48,716 fans. The main reason for traveling to Las Vegas for 81 percent of those fans was the game, the stadium authority report stated.
Stadium Authority Chairman Steve Hill, who also serves as the CEO and president of the Las Vegas Convention and Visitors Authority, said the projections for out-of-town stadium event attendees have been smashed.
"What's really made a difference for the community is that we project that 27 percent of those attendees would be coming to Vegas to attend the event from out of town," Hill said. "That's the number that has been much higher than we had expected, that's been the 40s (percent range). Finding out how many of that 536,000 came to Vegas because of the event, that's the real number."
More than just football games
An array of events drew crowds to the stadium, including Raiders home games, UNLV home football games, large concerts, one-off sporting events and private events of varying sizes.
The 15 concerts at Allegiant Stadium last year attracted 654,993 fans. Raiders games accounted for 496,437 fans. Sporting events such as soccer friendlies (exhibition games) and non-UNLV college football games, including Notre Dame-BYU, drew 337,765 attendees. The 157 private events held at the stadium brought in 88,757 people, while six UNLV football games drew 80,419 people.
The most-attended sporting event was the Raiders-Patriots game Dec. 4 with a crowd of 58,871.
The biggest concert draw was K-pop super group BTS, pulling in 51,664 fans for its April 16 show, one of four at Allegiant that, combined, brought in 198,324 attendees. Billboard ranked the four-day run at Allegiant as 2022's third-biggest "boxscore" — reaching more than $39 million in gross ticket sales at a single venue.
'Snowball effect'
Hill said Allegiant Stadium's success has outpaced anyone's initial projections. Not only that, its strong showing has helped the city land other major events, he said.
"The stadium itself, I don't know that we had a full appreciation for how much the stadium and everything would do for the Las Vegas brand," Hill said.
"It has changed the perception of how people outside of Las Vegas view Las Vegas," he said. "What people think is possible in Las Vegas has grown and it's allowed for other things to take place. I don't think we would have Formula One if we didn't have Allegiant Stadium first."
The inaugural Formula One Las Vegas Grand Prix weekend is set for Nov. 16-18 and with that comes an estimated economic impact of $1 billion. Just three months later, Super Bowl LVIII will take place at Allegiant Stadium, which, on top of those people who would already come to Las Vegas to watch the Big Game at various resorts, is projected to be a $1.2 billion weekend.
With the two marquee events taking place within a matter of months of each other and the millions who have attended events already at Allegiant Stadium, Hill doesn't see the momentum halting anytime soon.
"It's kind of a snowball effect," he said."We just keep growing and creating more and more critical mass — you don't turn back."
Contact Mick Akers at makers@reviewjournal.com or 702-387-2920. Follow @mickakers on Twitter.
Top attended Allegiant Stadium events in 2022
1. Raiders vs. Chargers (Jan. 1): 58,871
2. Raiders vs. Broncos: 58, 759
3. Madrid vs. Barcelona: 57,962
4. Raiders vs. Patriots: 57,787
5. Raiders vs. Chargers (Dec. 4): 57,147