Blackhurst, White reappointed to Stadium Authority board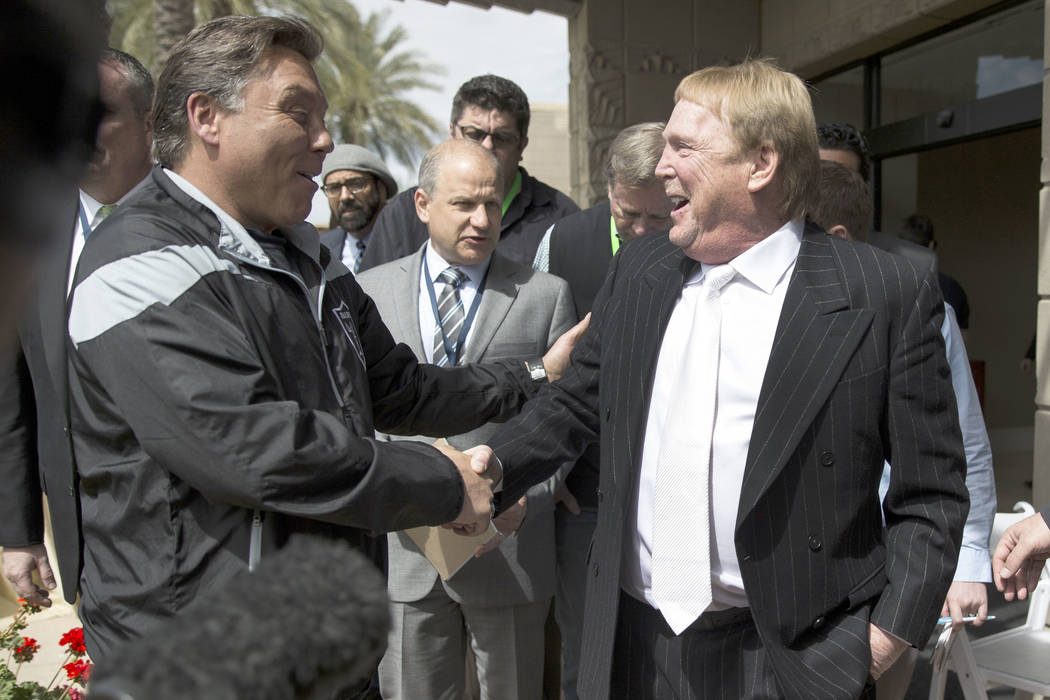 The Culinary Union publicly criticized the Clark County Commission Tuesday after it voted to reappoint Jan Jones Blackhurst and Tommy White to the Las Vegas Stadium Authority.
Dozens of Culinary members jammed into the packed commission chambers in support of Geoconda Arguello-Kline, one of 29 applicants for a four-year term on the nine-member board that sets policies for the $2 billion, 65,000-seat Allegiant Stadium that will open in August.
"The Clark County Commission missed an opportunity to show their commitment to equity and diversity today," the union said in an emailed statement after the board voted unanimously for Blackhurst and 5-2 for White to continue their roles on the board.
"Some commissioners are wrong to say that they 'don't see color' or that the largest organization of immigrants in Nevada is 'playing the race card,' but the fact is there is not one woman of color on the Stadium Authority board and the Clark County Commission's decision is disheartening as we end this decade and head into 2020."
Commissioner Larry Brown recommended the reappointment of Blackhurst, a member of the Caesars Entertainment Corp. board of directors, and White, secretary-treasurer of Laborers Local 872. The authority board is required to have representation from the city's two largest resort companies, Caesars and MGM Resorts International.
"Thus far, I can certainly state with a lot of confidence that the board, and especially the Benefits Oversight Committee, have done a phenomenal job reaching into our market, creating diversity among our vendors and our workers, with more to come," Brown said.
He said he wanted to enable Blackhurst and White to have full terms on the board after serving just two years.
Commissioners Justin Jones and Tick Segerblom, who voted against White's reappointment, sought separate votes for the appointments.
"Diversity is now," Segerblom said. "It's really important that our commitments and departments reflect Las Vegas, and Las Vegas is not white male. Las Vegas is diverse. If you look at that (authority) board, it's very white-male dominated. That's why I think Geoconda is the right person at the right time."
Blackhurst and White have been members of the Stadium Authority since its inception.
Arguello-Kline has more than 30 years' experience in the hospitality industry and Culinary Union members viewed that experience as invaluable at a time when front-line service employees will soon be hired for the stadium scheduled to open in August.
Culinary members, many of them wearing red shirts with "Geo" on the front and "Hospitality Nation" on the back, jammed commission chambers to capacity, but left disappointed after the vote was taken.
Contact Richard N. Velotta at rvelotta@reviewjournal.com or 702-477-3893. Follow @RickVelotta on Twitter.