Developer Robinson still pursuing arena development issues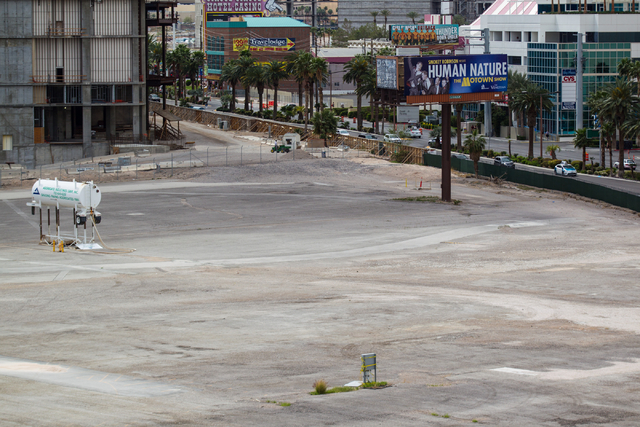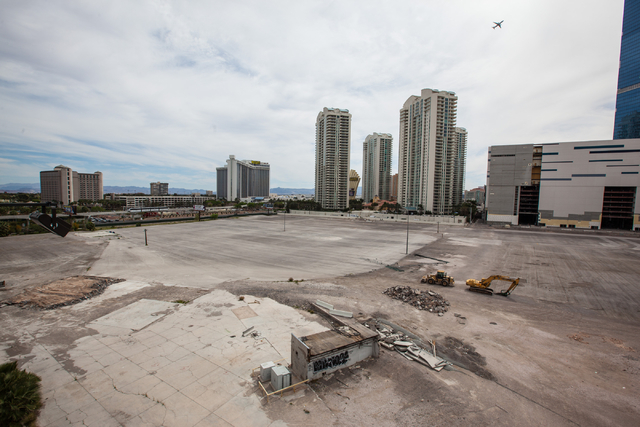 Nearly five months after staging an arena ground breaking, the developer of a $1.4 billion hotel and arena project next to SLS Las Vegas on the Strip is still working on a development agreement with Clark County that is needed before lenders will release funds and construction can begin.
Developer Jackie Robinson, who held the ground breaking on Oct. 29, said his development team is talking with Clark County officials about fire protection, roads, curbs, pedestrian bridges and traffic issues related to the 500-room hotel and arena project on 27 acres between Las Vegas Boulevard and Paradise Road.
A former University of Nevada, Las Vegas and NBA basketball player, Robinson said he expects a county development agreement to be hammered out in a month or two and for construction to begin in the fall. The agreement has to be approved by the county commission, and residents who live near the site can attend a commission meeting to comment.
County staff said they are working on issues in the development agreement but declined further comment.
Robinson said his financing is lined up for the hotel-arena development, which will not include a casino or gambling. He has hired Comcast-Spectacor, a sports/entertainment and venue management company based in Philadelphia, to line up programming for the arena, which will cost $695 million and include a retractable roof.
Reaching a development agreement with the county is essential for Robinson because his lenders will not give him money to start building until the agreement is reached.
In the meantime, he said he has received a dust control permit to rip up and remove asphalt on the land, which is owned by Paul and Sue Lowden. Robinson said he has an option to buy the land from the Lowdens during the next four years, or can lease the land for 50 years after that.
While Robinson works out the development agreement with the county, another arena project is moving along on schedule. About two miles south on the Strip, the $375 million arena being built by MGM Resorts International and Anschutz Entertainment Group (AEG) behind New York-New York and in front of Monte Carlo is scheduled to open in late April 2016.
The MGM-AEG arena will host events such as concerts, boxing matches, UFC fight show events and basketball games. The ownership group of Bill Foley and the Maloof brothers also wants to start a NHL team to play there for the 2016-17 hockey season.
Meanwhile, UNLV's arena, Thomas & Mack Center, is getting a $47 million renovation, which includes new mechanical and air systems, expanded concession areas, added bathrooms, an improved main concourse and new lower bowl seats.
Robinson said before construction begins at his arena site in the fall, he will begin excavating about 50 feet deep for parking. He expects his arena to open in fall 2017.
Robinson said he is also talking with the National Basketball Association about getting a team for the arena after it opens.
Reporter Alan Snel at asnel@reviewjournal.com or 702-387-5273. Find him on Twitter: @BicycleManSnel