Las Vegas Raiders stadium boosts land price 12 times average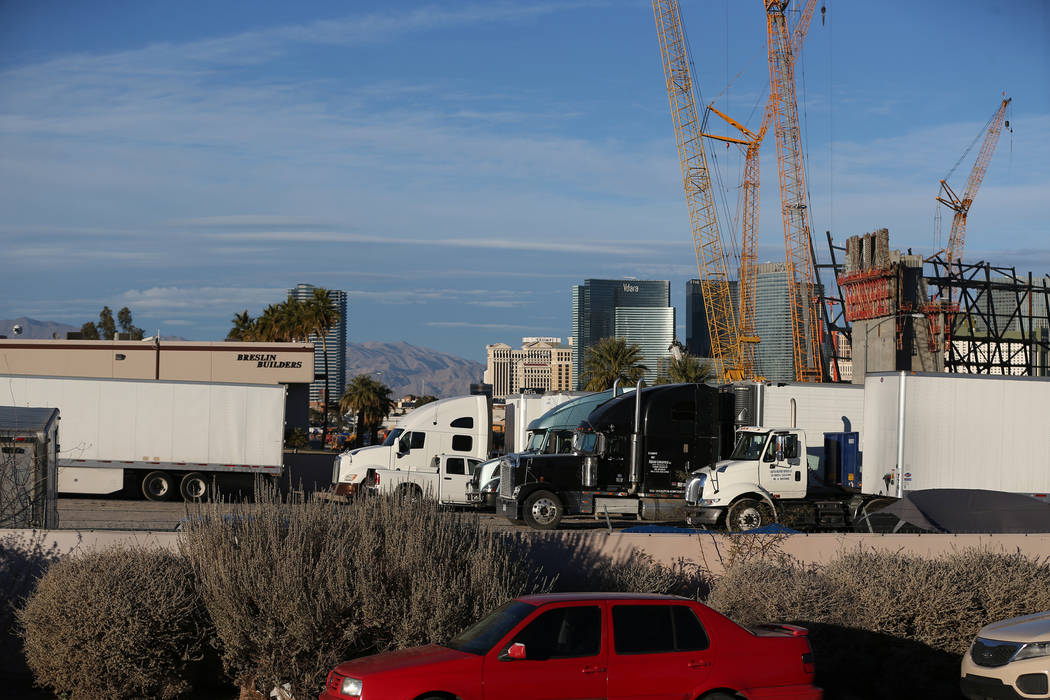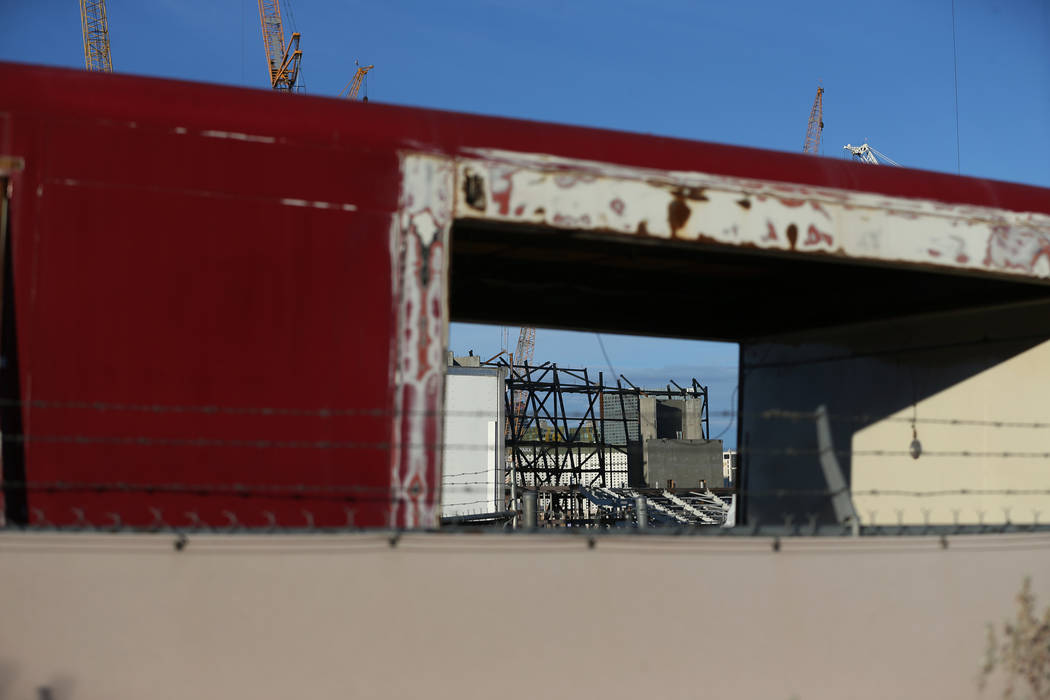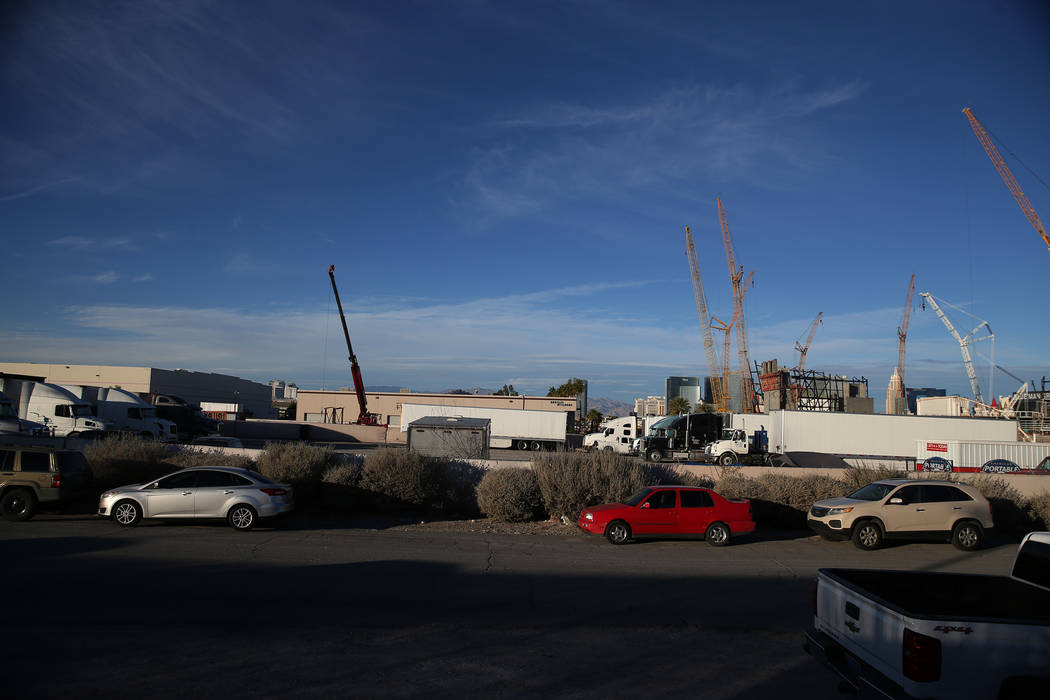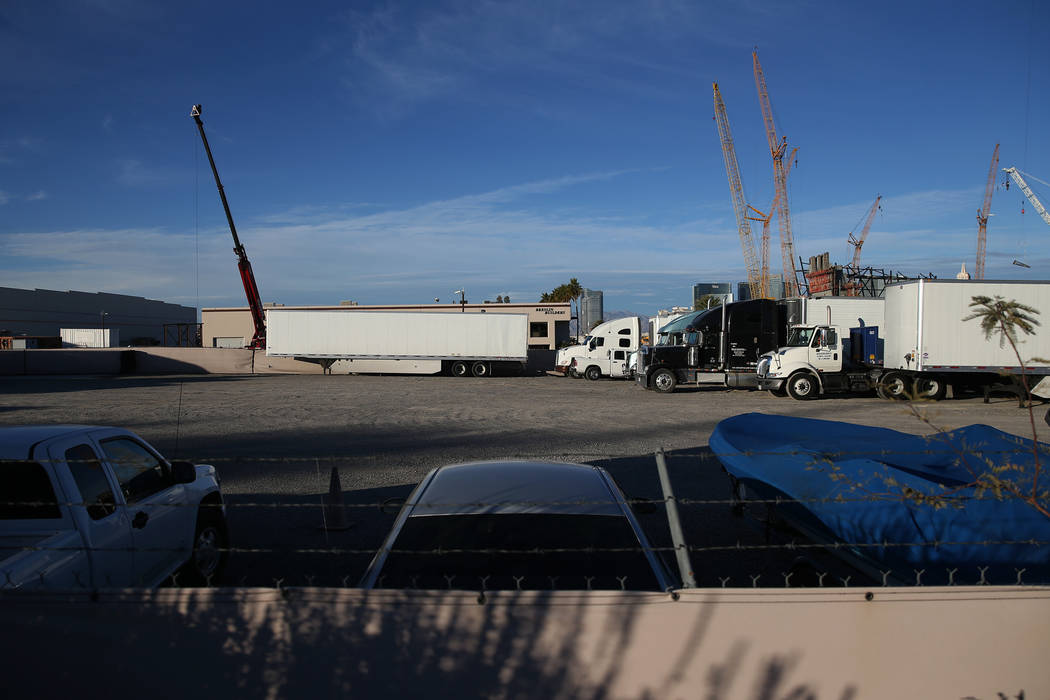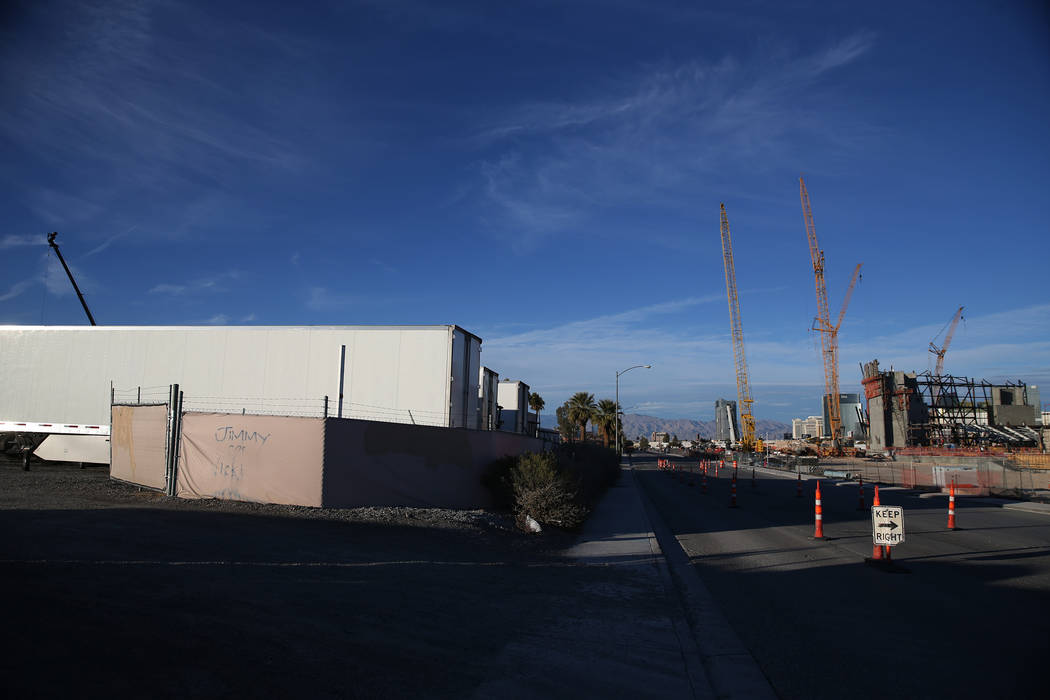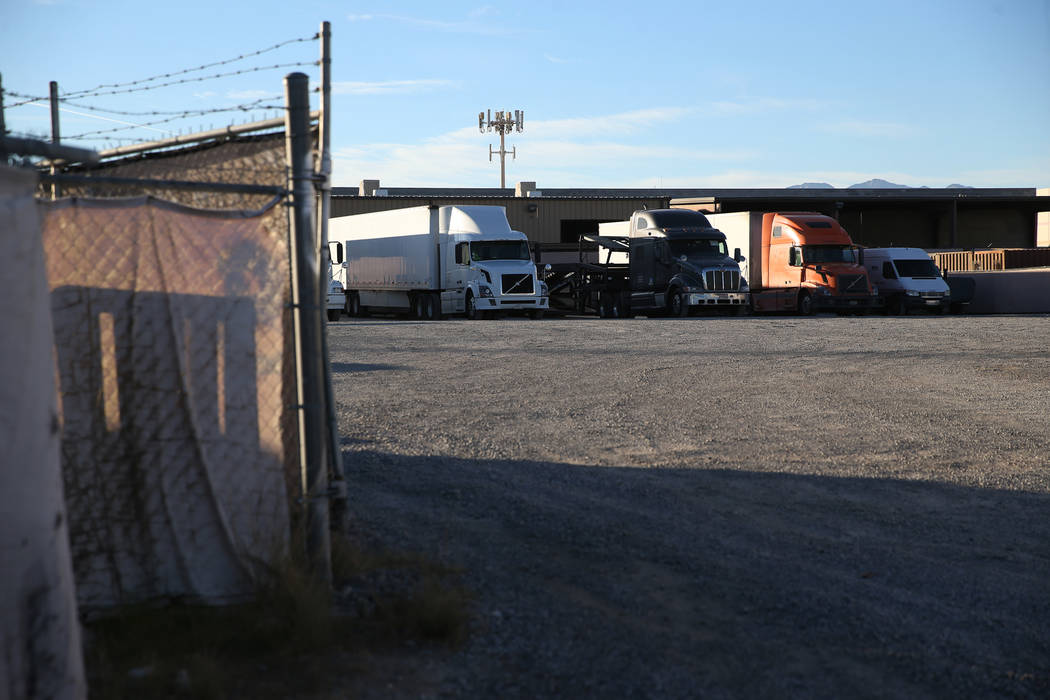 The small industrial site isn't much — just a collection of storage containers, semi trucks, boats and other vehicles and items.
But with the Raiders building a 65,000-seat football stadium right across the street, the nondescript plot is now lucrative real estate — and if plans come through, it will be a mixed-use entertainment spot.
Osprey Real Estate Capital founder Sean Dalesandro confirmed Tuesday that he partnered with Huntington Hotel Group to acquire the 2-acre industrial site at 5575 Polaris Ave., just west of the stadium site. The $6.5 million purchase closed Nov. 26, records show.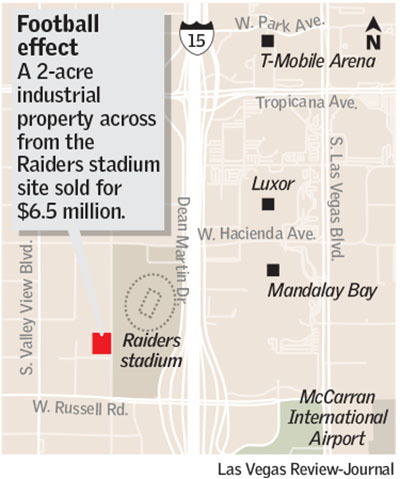 Property records indicate this is the second sale of a property across from the stadium site since summer 2017, and both plots fetched hefty values that wouldn't have been possible without the football team's pending arrival, according to some brokers.
No project plans have been filed for the Polaris site, according to Clark County spokesman Dan Kulin, but Dalesandro said his group is contemplating a 300-room hotel and around 50,000 square feet of retail space.
He envisions restaurants, bars and entertainment venues that would draw people before events at the stadium, as well as locals, he said. He hopes to break ground in late 2019.
Huntington principal Kevin Keefer could not be reached for comment.
Listing broker Al Barbagallo, owner of Realty Investment Group, said the prospective buyers were mainly hotel developers. Some people wanted to be on a waiting list in case the deal fell through, he said.
The sale amounted to $3.15 million per acre — roughly 12 times the average price of land in the valley this year as tracked by Colliers International, whose figure does not include big tracts at Apex Industrial Park that sold relatively cheap.
Asked if the Polaris property would have sold for as much as it did without the Raiders, Barbagallo said: "Absolutely not. That $2 billion facility across the street is what sold that property."
A company called Four Way Associates sold the parcel. Jim Koerwitz, a manager of the entity, said his group had discussed selling the property "for a while," and the timing "just kind of worked out."
The Raiders acquired its project site at Russell Road and Interstate 15 in spring 2017 and broke ground on the $1.8 billion stadium last November. The NFL team plans to move to Las Vegas from Oakland, California in 2020.
A few months before the stadium's groundbreaking, Global Trust Group acquired a vacant 2.5-acre parcel on Hacienda Avenue, just north of the stadium site. The property, tucked partly behind an overpass, sold for $7.25 million, or $2.9 million an acre.
That land remains empty. Global Trust did not respond to requests for comment Tuesday.
Las Vegas broker Michael Parks, a hotel-casino specialist with CBRE Group, said he doesn't expect a lot of hotels to be built right around the stadium. Even if the facility hosted 40 events annually, that would only fill rooms for part of the year, he said.
Parks also said parcels west of the stadium are only a few acres each, and if developers wanted to do a big project, they'd have to assemble properties from different sellers.
That is "never easy" to pull off, he said — and ideally, buyers would cobble land together before "a large catalyst project" like a stadium is announced and pushes up asking prices.
Contact Eli Segall at esegall@reviewjournal.com or 702-383-0342. Follow @eli_segall on Twitter.