Las Vegas stadium officials review new Raiders lease agreement
Updated April 20, 2017 - 5:40 pm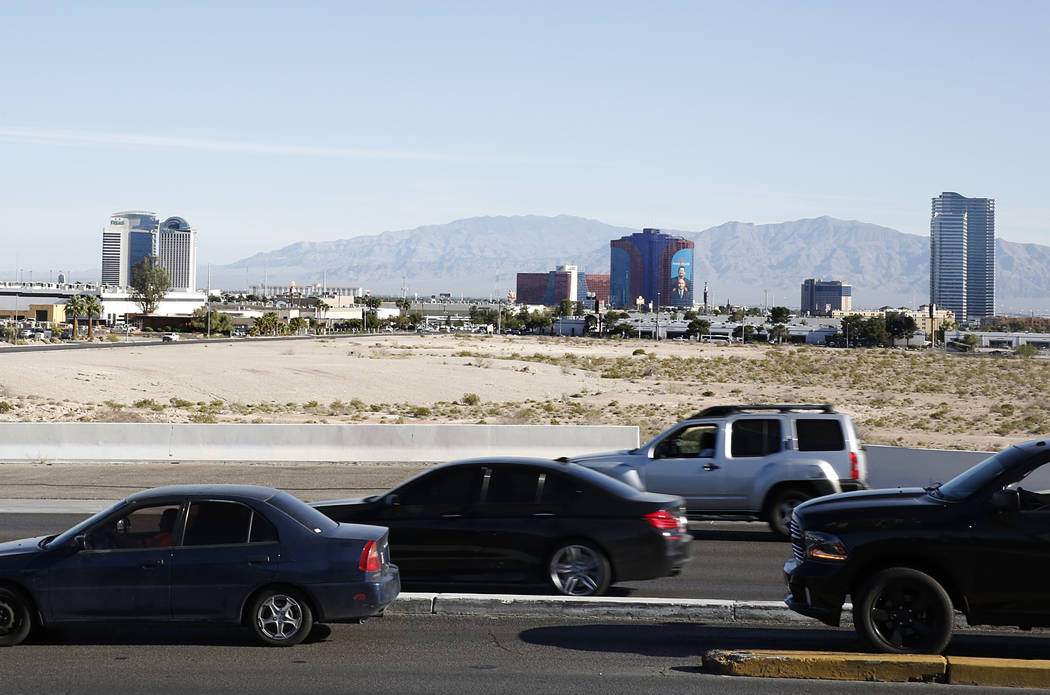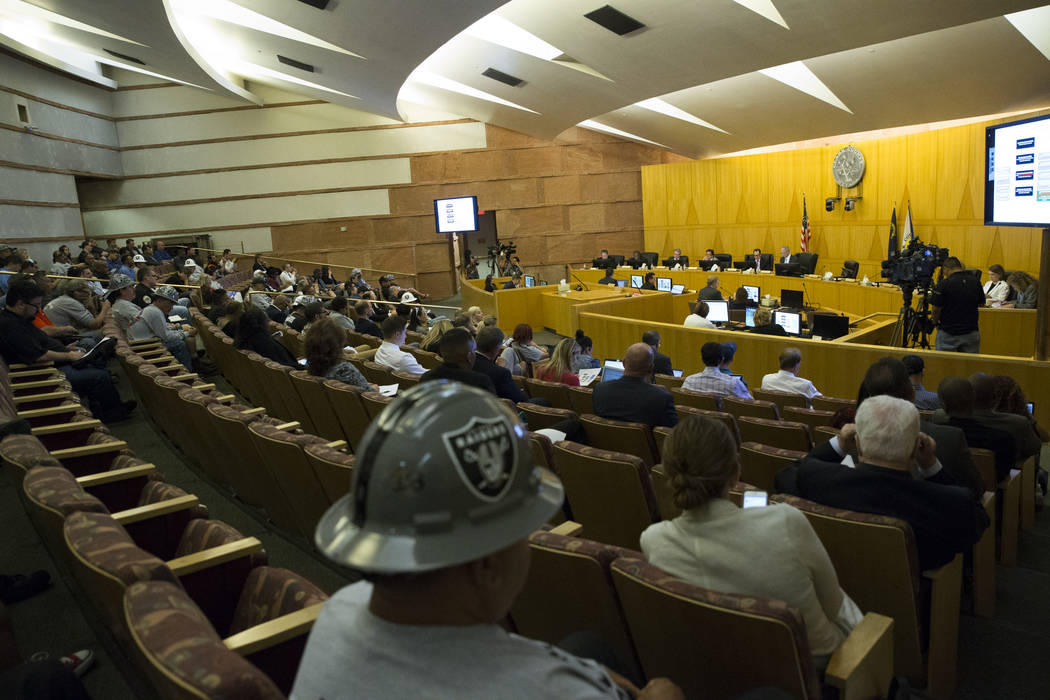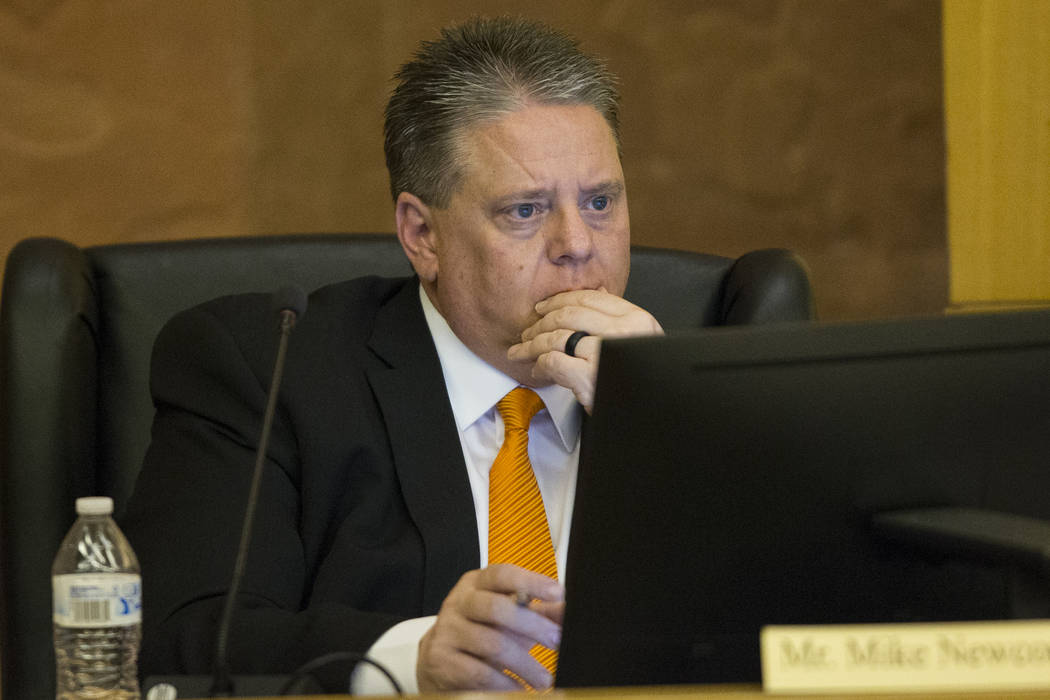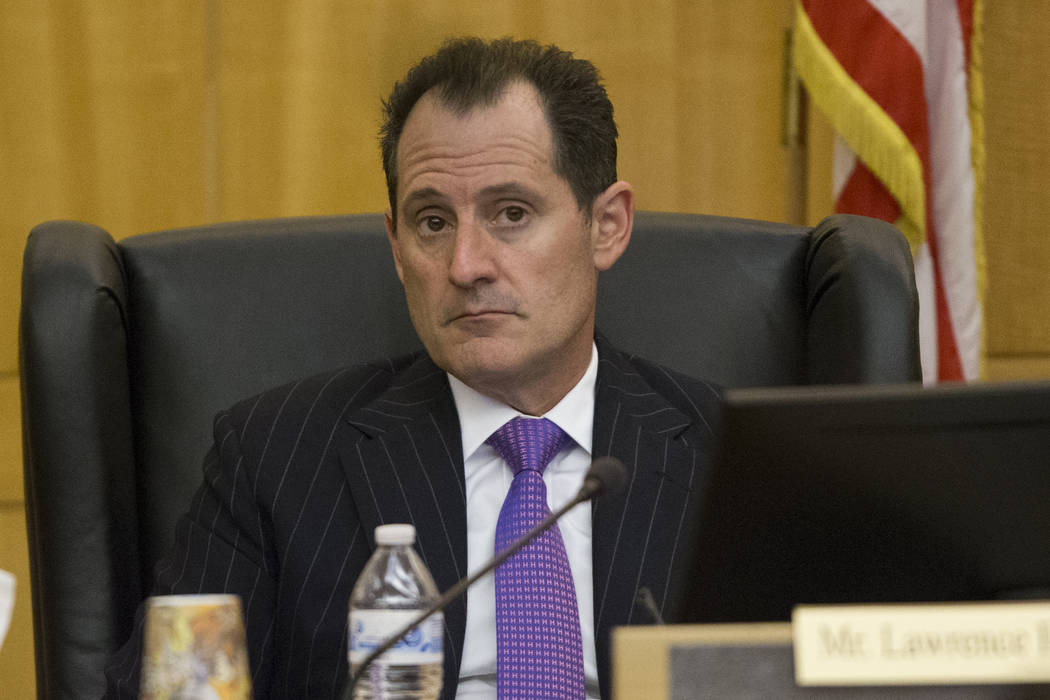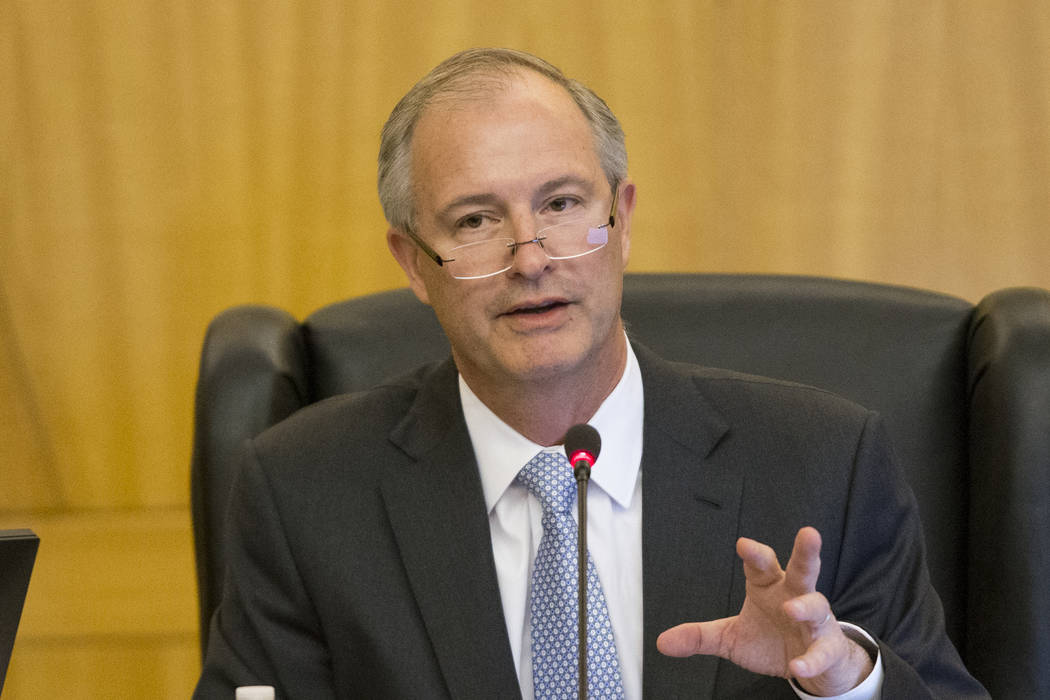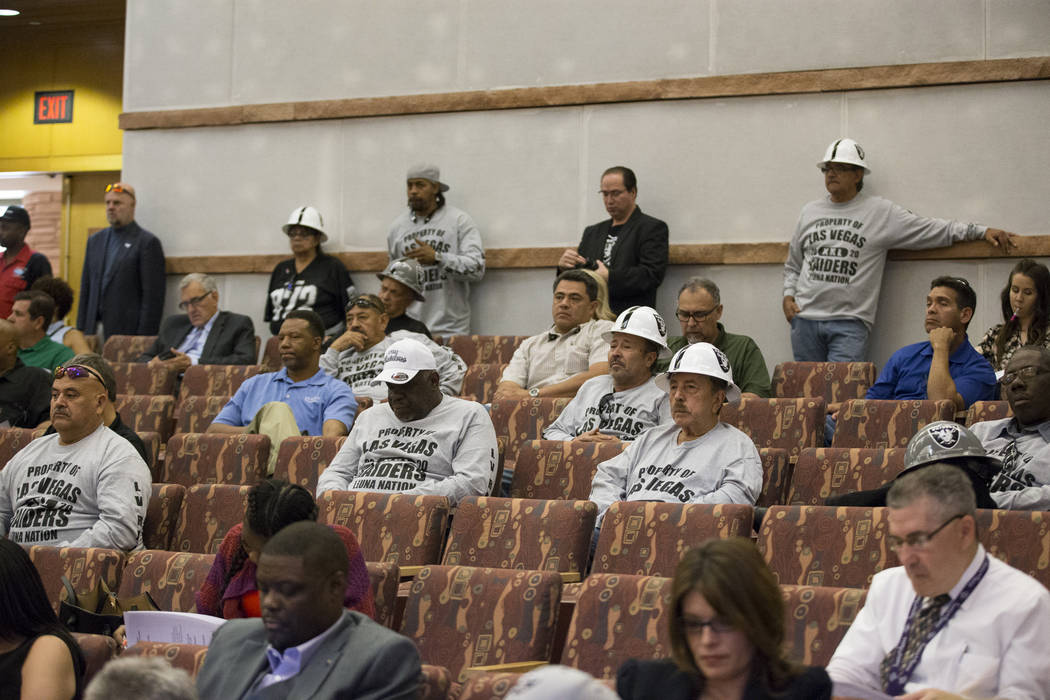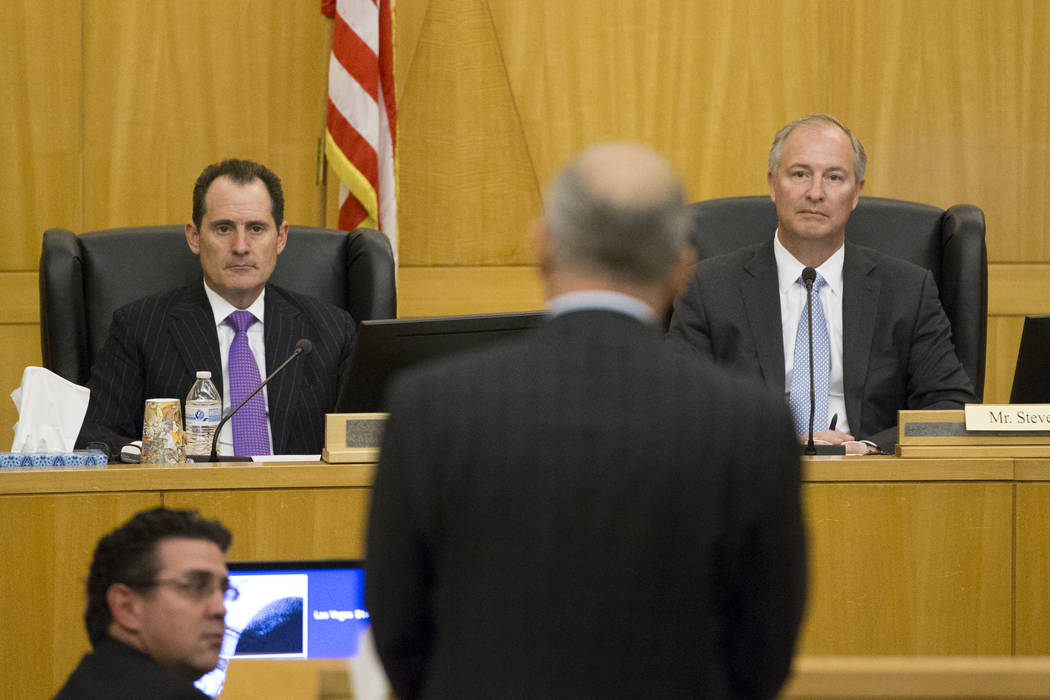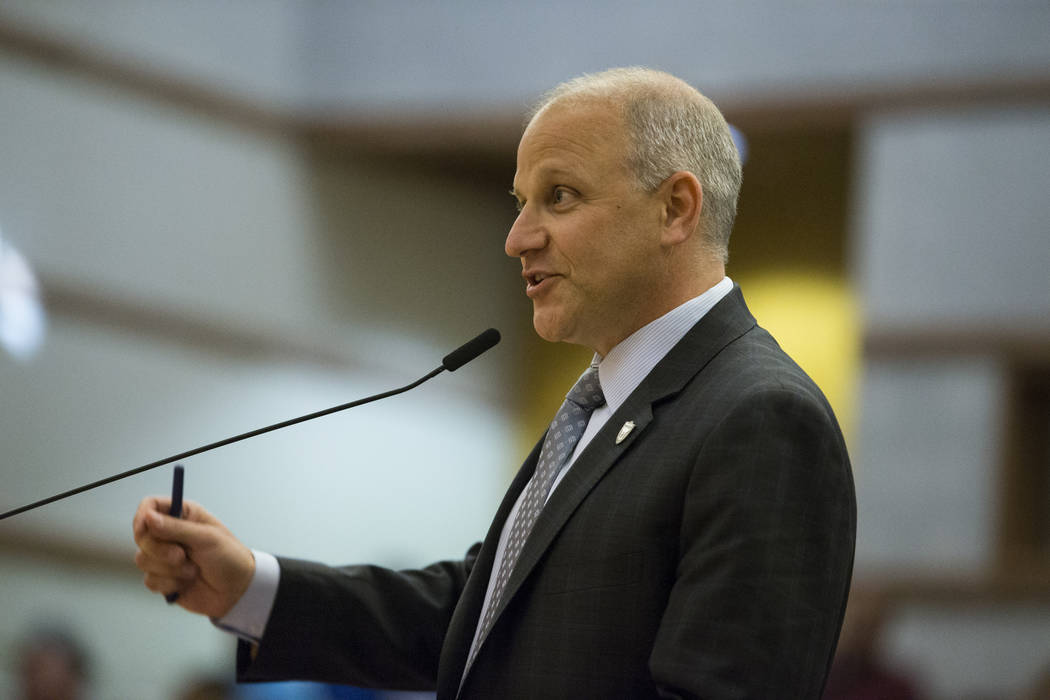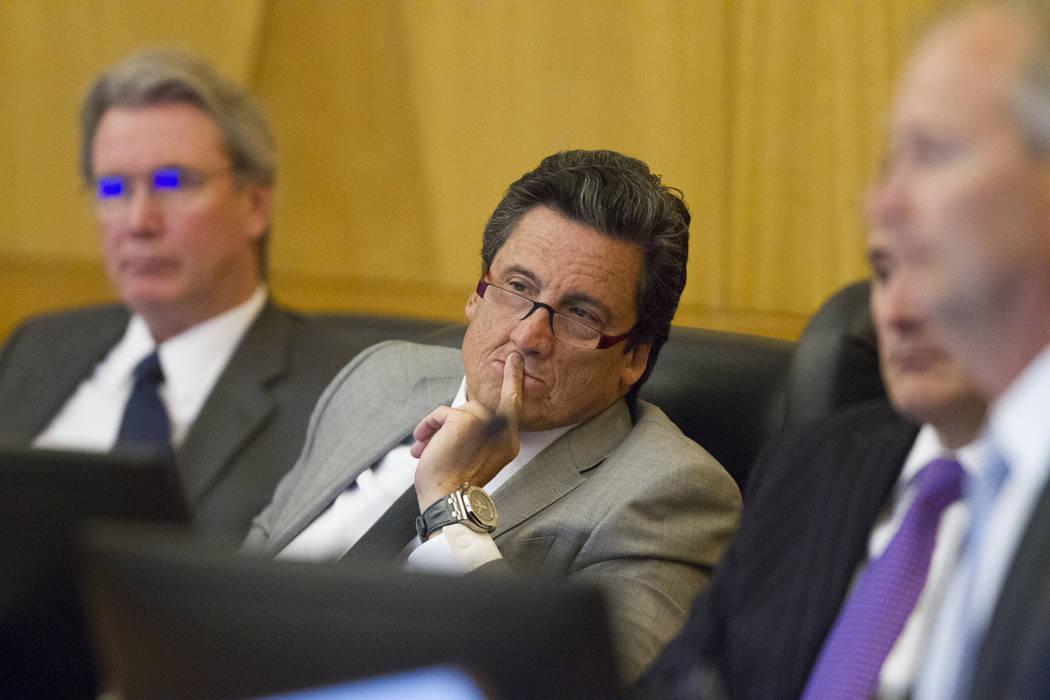 Members of the Las Vegas Stadium Authority Board on Thursday took their first dive into a new draft lease agreement with the Oakland Raiders amid concerns they won't be able to build a 65,000-seat dome in time for the 2020 season.
Mark Arnold of Houston-based Andrews Kurth Kenyon, the authority's contracted attorney, spent an hour going section by section through the working draft of the 65-page document that also will include six separate exhibits.
The draft isn't complete and Authority board Chairman Steve Hill said there are still some issues to resolve, including a critical sublease that would spell out UNLV's access to the facility.
After Arnold's review, board member Bill Hornbuckle, president of MGM Resorts International, said he was concerned about whether everything would be completed by August 2020 when the team targets moving in.
"It took us 22 months from groundbreaking to opening of the T-Mobile (Arena), and this is a bigger project," Hornbuckle said after the meeting. "There's room for concern. Having said that, it can be done, but we've got to be breaking ground by fall."
Hill said he intends to have a timetable completed by the authority's next meeting, May 11, that outlines when documents, studies and actions must be completed.
Hornbuckle said Hill's remark provided some comfort, but, "I wanted to have this in front of everybody, including the Raiders organization, the pressure of if you want to have this done, you've got to go now. That's the point."
Hill and the seven other board members present peppered Arnold with questions throughout his presentation, but no contentious issues emerged. Board members will have three weeks to examine details of the proposed agreement before their next review.
Earlier in the meeting, Raiders President Marc Badain thanked and acknowledged those who helped the team in its quest to relocate to Las Vegas.
"We're amazed at what we've accomplished with a lot of people in this room, and I'm pretty humbled to be standing here," Badain said.
He acknowledged Las Vegas Sands Chairman Sheldon Adelson, Gov. Brian Sandoval, Clark County Commission Chairman Steve Sisolak, members of the Southern Nevada Tourism Infrastructure Committee and members of the Nevada Legislature, meeting in Carson City.
He acknowledged the long list of agreements that need to be completed and said the team has hired consultants and advisers to gather the information needed to finish them.
Badain reiterated the team's intent to acquire 62 acres at Russell Road near Interstate 15 but offered no details on the status of that acquisition.
He said an event is planned April 29 at the "Welcome to Fabulous Las Vegas" sign to announce the names of college players the Raiders select in the NFL draft, which begins Thursday. Badain said players wouldn't attend the event, and Sisolak tweeted Thursday that more details would be announced later.
The Review-Journal is owned by the family of Las Vegas Sands Corp. Chairman and CEO Sheldon Adelson.
Contact Richard N. Velotta at rvelotta@reviewjournal.com or 702-477-3893. Follow @RickVelotta on Twitter.
Stadium checklist
Here are the legal agreements that must be finalized in order to start construction of the planned 65,000-seat football stadium and the parties involved:
-Between the Raiders Stadium Events Company and the Las Vegas Stadium Authority:
-Stadium lease agreement (outlines use of facility)
-Stadium development agreement (details building construction)
-Private seat licenses agreement (formalizes team's financial commitment)
-Clark County Development Agreement (between Raiders Stadium Development Company and Clark County Commission)
-Project Financing Agreement (between Las Vegas Stadium Authority and Clark County Commission)
-Stadium Transfer Agreement (between Raiders Stadium Development Company and Stadium Authority)
-Land Transfer Agreement (between Raiders Stadium Land Company and Stadium Authority)
-Team Use Agreement (between Raiders Stadium Events Company and Raiders organization)
-Community Benefits Agreement (between Raiders Stadium Events Company and Stadium Authority)
-UNLV Joint Use Agreement (between Raiders Stadium Events Company and UNLV)
-Raiders Non-Relocation Agreement (between Stadium Authority, Raiders Stadium Events Company and Raiders organization)
-Leasehold Mortgage Agreement (Stadium Authority must confirm it's consistent with the lease agreement)