Majestic Realty bows out of Las Vegas stadium development team
October 6, 2016 - 7:40 pm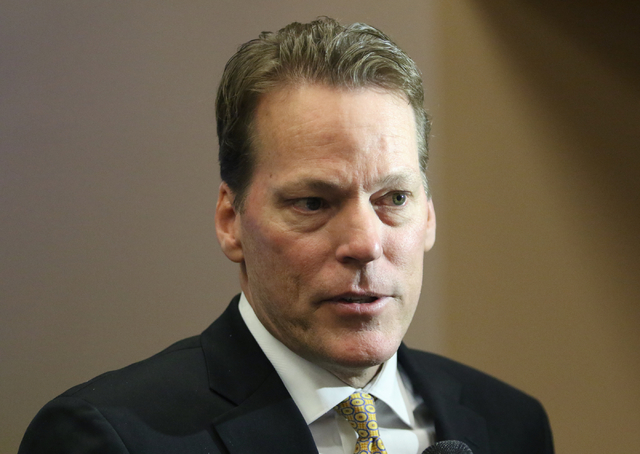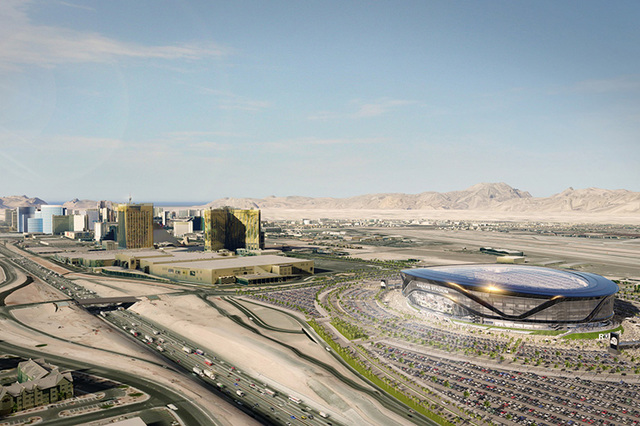 Majestic Realty, one of the partners behind a proposed $1.9 billion, 65,000-seat domed stadium in Las Vegas, has removed itself from the development team.
Craig Cavileer, executive vice president of Majestic, a Southern California-based real estate company headed by Edward Roski, confirmed late Thursday that it would not be a part of the ongoing efforts to develop the stadium.
"The project has evolved and it's no longer a (Las Vegas) Sands and Majestic deal," Cavileer said in a telephone interview. "It's really personalized and it's something that (Sands Chairman and CEO) Sheldon (Adelson) wants to do as a legacy for his family, and we're respectful of that, and we're looking forward to seeing the project move forward."
Majestic had no equity position in the stadium plan but became involved in the proposal because it had proposed an on-campus UNLV stadium, called the UNLV Now project, in 2011.
Confirmation that Majestic is out of the partnership came four days before the Nevada Legislature will gather in Carson City for a special legislative session to consider a stadium financing package. The proposal calls for a 0.88 percentage-point increase in Clark County's 12 percent hotel and motel room tax rate to retire $750 million in general obligation bonds over 33 years.
Adelson has pledged $650 million of his personal fortune to the project, with the Oakland Raiders adding $500 million through seat licensing and a loan from the NFL to build the stadium. The Raiders would seek relocation to Las Vegas if the stadium plan is approved by lawmakers.
While the split in the partnership was disclosed this week, there were earlier indications that Majestic was on the way out. Company representatives were not present last month when the Southern Nevada Tourism Infrastructure Committee unanimously recommended the stadium plan to Gov. Brian Sandoval.
"We've done everything we can do to get it to this point," Cavileer said. "We've been loyal to this cause and worked closely with everybody to move this along. It's moved to the point where it's something Sheldon really wants to do with his family, so we're willing to step back and let it go forward. We're enthusiastic and supportive and happy to get involved in any way if somebody wants us to, but at this point, I think it will go off on its own."
Cavileer said he'd be willing to help UNLV develop a smaller stadium if the Adelson-Raiders plan fails. Under proposed legislation, UNLV would have two years to raise $200 million for a smaller facility if the Raiders don't relocate to Las Vegas.
The Review-Journal is owned by the family of Las Vegas Sands Corp. Chairman and CEO Sheldon Adelson.
Contact Richard N. Velotta at rvelotta@reviewjournal.com or 702-477-3893. Follow @RickVelotta on Twitter.
RELATED
Sandoval reverses course, special session won't address budget shortfall
Variety of reasons explain financing for Las Vegas stadium, convention center upgrades
Nevada governor calls special session for Monday to consider Raiders stadium plan