No special session yet for Las Vegas stadium, lawmakers say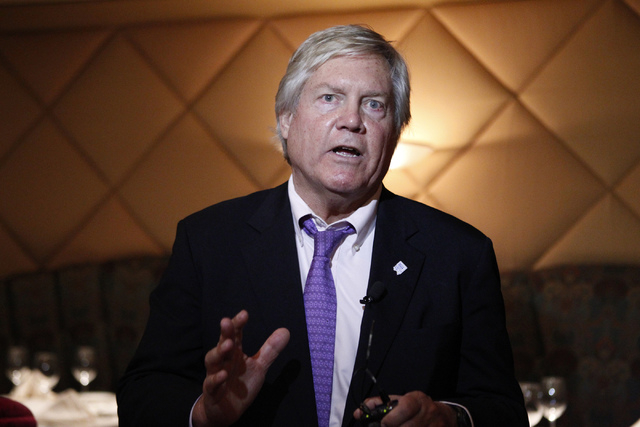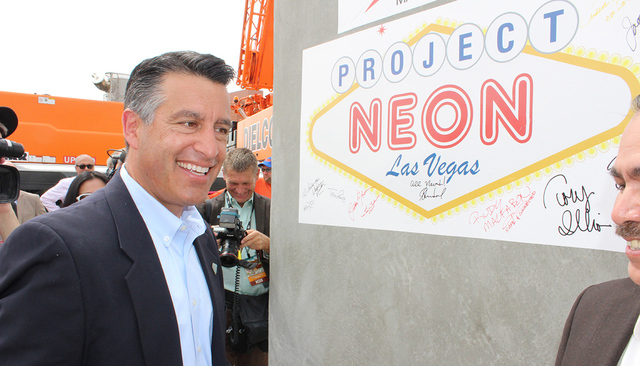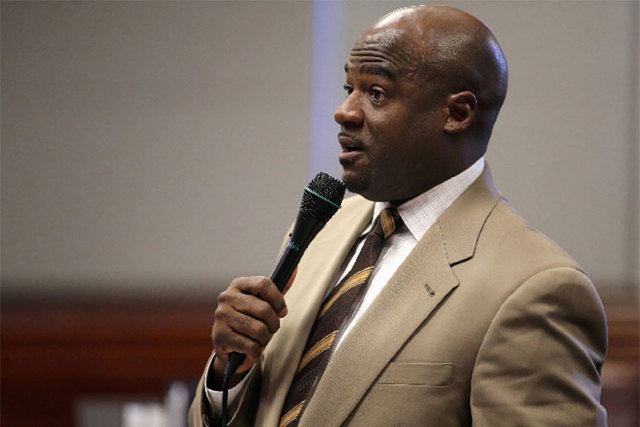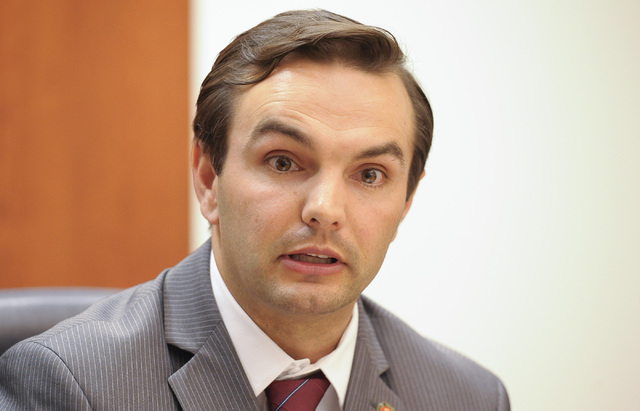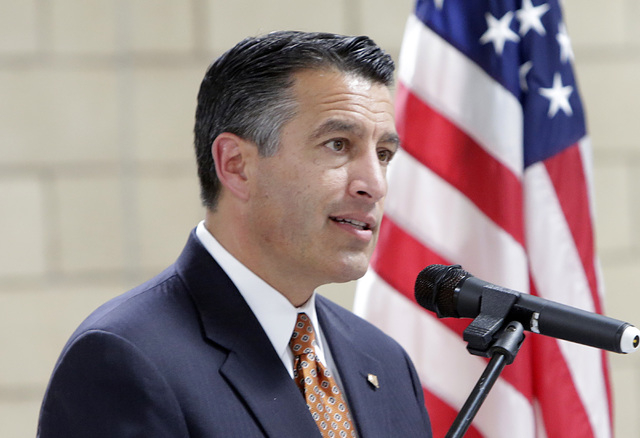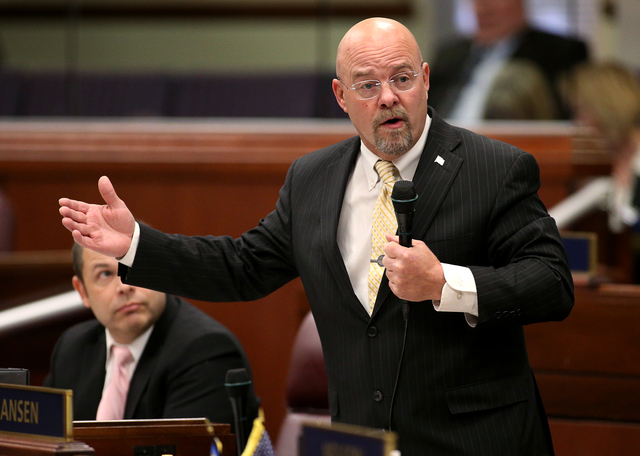 CARSON CITY — Elected state officials say it is too early to think about a special session of the Nevada Legislature to consider public funding for a proposed $1.4 billion domed football stadium in Las Vegas.
Multiple issues need to be resolved, including the funding of improvements to the Las Vegas Convention Center and determining whether light rail needs to be an option for access to the 65,000-seat stadium on or near the UNLV campus.
But the biggest stumbling block for several lawmakers is the likely public share of the cost: $750 million from tourist taxes on hotel rooms, car rentals and taxi rides to help fund the project.
Oakland Raiders owner Mark Davis told the Southern Nevada Tourism Infrastructure Committee in late April that he wants to move his NFL franchise to Las Vegas, and he pledged $500 million toward the stadium's construction if a public-private financing plan were approved by the Legislature.
The infrastructure committee meets again Thursday to discuss the project, which is backed by Las Vegas Sands Chairman and CEO Sheldon Adelson and Wynn Resorts Chairman and CEO Steve Wynn, among other parties.
State Sen. Kelvin Atkinson, D-Las Vegas, is a huge Raiders fan. He has season tickets and travels to Oakland, California, for home games. But he called the proposed public subsidy "a hard pill to swallow."
"Everyone recognizes that if you want to play with the big boys you have to act like big boys to put our state in a better position to compete," Atkinson said. "And we're not competing right now."
A stadium would provide much-needed construction jobs and many permanent part-time jobs during various events, he said.
But more conversation is needed before lawmakers can even consider a special session, Atkinson said. And no special session is likely unless the competing demands for the limited tourist tax revenue can be worked out.
Lawmakers don't want to pay for a special session if they anticipate a fight over the project, Atkinson said.
And there's another hitch: Legislators cannot raise campaign funds from the announcement of a special session until 15 days after the session concludes.
Lawmakers took a two-day break from campaigning in September 2014 to approve tax breaks and incentives for electric carmaker Tesla's Northern Nevada battery plant.
Assemblyman Derek Armstrong, R-Henderson, said it is unlikely that any proposal would come to the Legislature until after the general election in November. Any stadium project will be more complex than the Tesla deal, which was hammered into place ahead of time, he said.
Armstrong called convention center expansion critical for Southern Nevada but also said the stadium project would be another major advance in Las Vegas' diversification beyond gaming.
"I hope we can find a way to make both the convention center and stadium a reality," Armstrong said.
"The football stadium is a unique opportunity to bring the NFL to Las Vegas," he said. "It would be a benefit to UNLV as well. But I don't know what the final proposal is going to look like. It is extremely premature. I hope the public financing comes down to make it more viable."
Armstrong said spending room tax revenue on a stadium would be appropriate because UNLV's football program could benefit tremendously, generating revenue for both athletics and academics.
"Getting the NFL would be the cherry on top," he said.
Gov. Brian Sandoval said more discussion is needed before a special session is considered.
"It is so early on in the process, and there are at least two more meetings of the tourism and infrastructure committee," he said recently when asked about the project. "There is a lot of information that needs to be supplied.
"It always comes down to money," Sandoval said.
"The board, at least in the discussion I've seen, is looking at the need to update the convention center, and that should be a priority. With regard to the stadium, we will have to see what the proposals are."
MGM Resorts International has said a $1.4 billion expansion and refurbishment of the Las Vegas Convention Center is a higher priority than the stadium. And there are more than $25 billion in other transportation, airport and light-rail projects under consideration by the infrastructure committee.
A few lawmakers commented on the proposal, but many others did not return calls.
State Sen. Scott Hammond, R-Las Vegas, said he has concerns about the amount of public money proposed for the stadium project, but said he's open to discussion.
"I don't want to discourage people from talking," he said. "I think the project is a boon to the economy, but I have not been fully briefed."
Assemblyman Ira Hansen, R-Sparks, said he signed a letter supporting the stadium project in concept. But the veteran lawmaker said he needs information on how such projects have worked in other states before committing tax dollars.
"If it is economically feasible, and they can show me on paper that it pencils out, then I will consider it," he said. "Right now I'm in the 'show me' stage. At the moment I am skeptical."
Hansen questions why tax dollars are needed for a project backed by billionaires who have plenty of financial resources to build such a project.
State Sen. Tick Segerblom, D-Las Vegas, said the proposal is a nonstarter if public dollars are required.
Those funds are are needed for convention center expansion, he said. Even before that, Nevada needs to increase teacher salaries and build schools, Segerblom said.
"If a stadium is going to promote economic development, it should pay for itself," he said. "I personally like the Raiders. But I am vehemently opposed to it if public tax dollars are used."
State Sen. Ben Kieckhefer, R-Reno, said the stadium would be "an incredible addition to the infrastructure of Southern Nevada."
But using public resources for such a project requires careful consideration, he said. If the project would be a net positive for the state and for local governments then it is worth taking a look at, Kieckhefer said.
"What is good for Southern Nevada is good for the state," he said. "No question about that."
The Review-Journal is owned by the family of Las Vegas Sands Corp. Chairman and CEO Sheldon Adelson.
Contact Sean Whaley at swhaley@reviewjournal.com or 775-461-3820. Find him on Twitter: @seanw801
RELATED ITEMS
Southern Nevada committee to work on funding $1.4 billion stadium