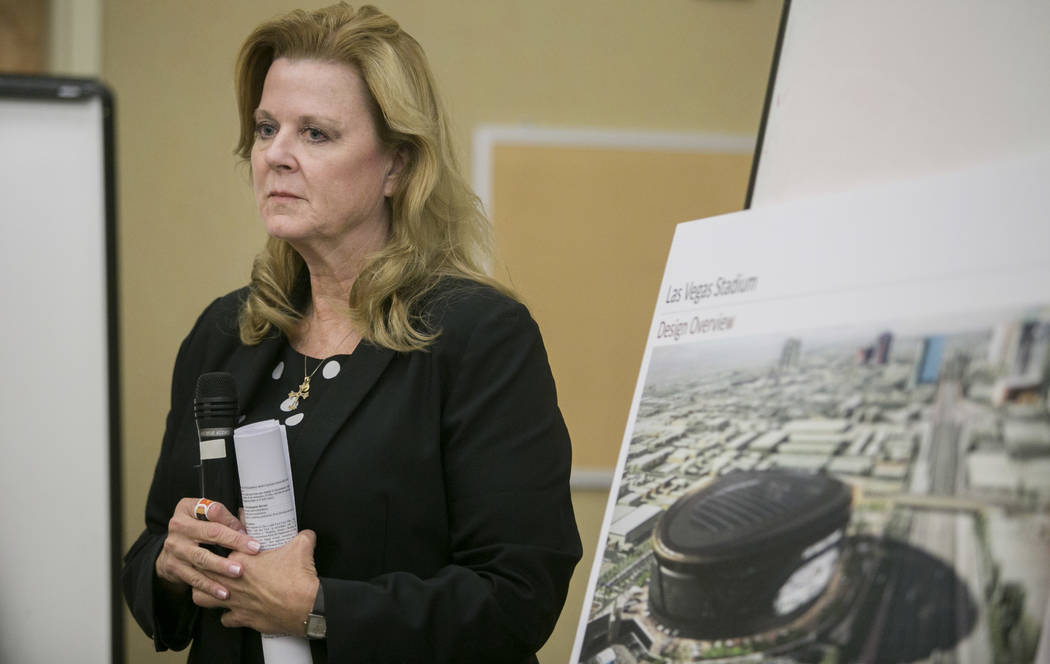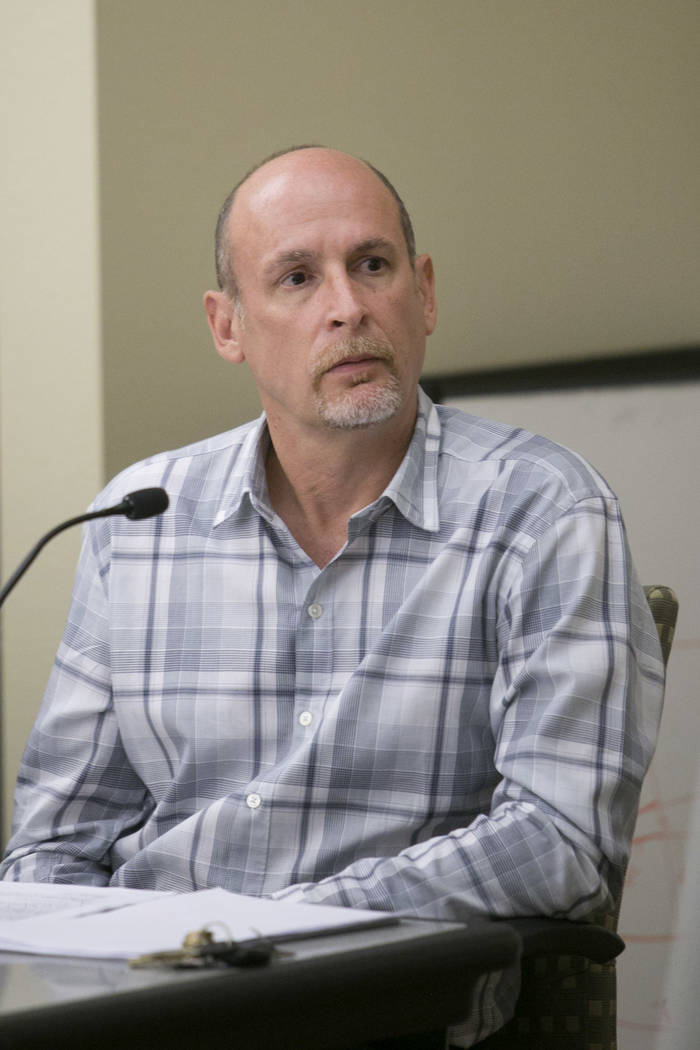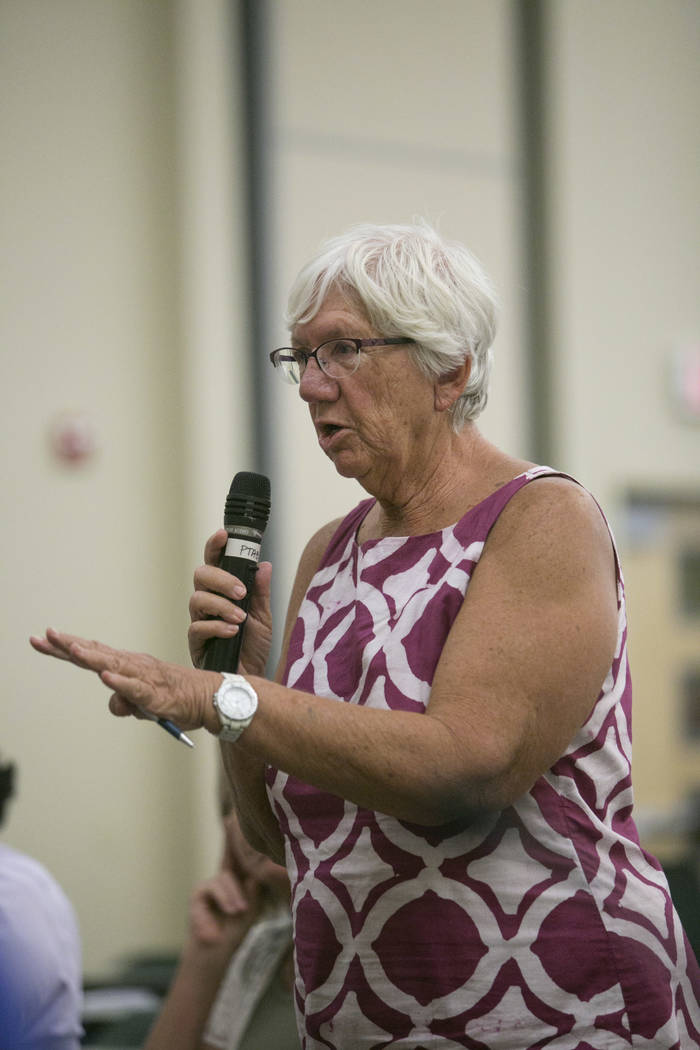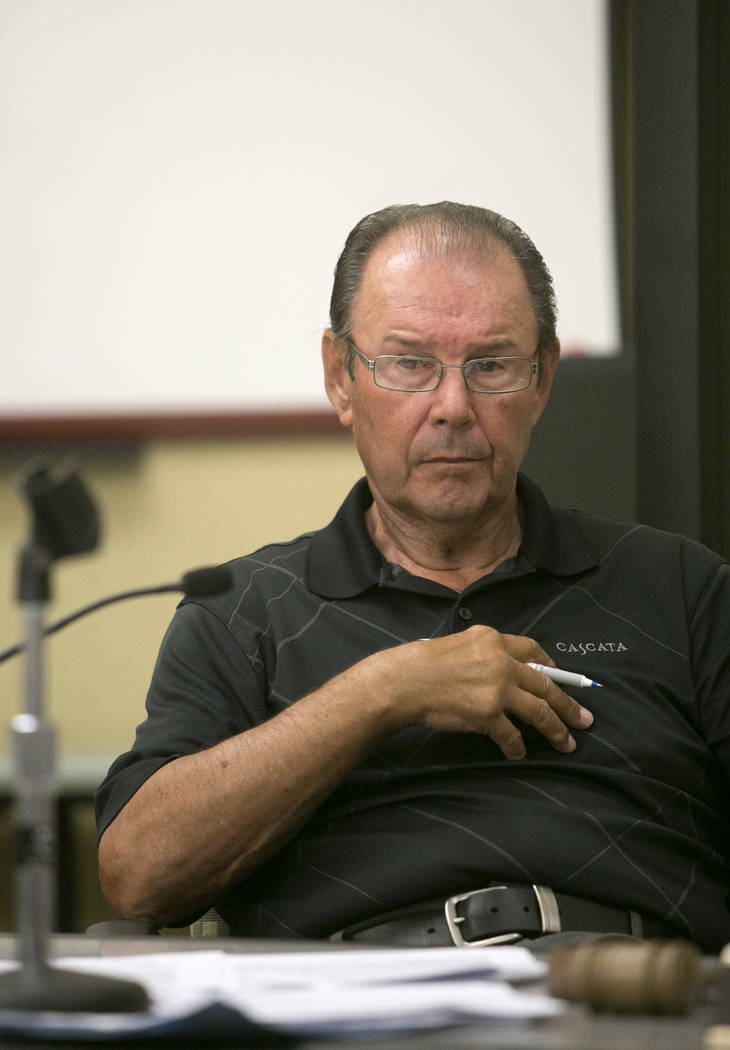 Shepherding 65,000 football fans to and from the proposed Las Vegas Raiders stadium remains paramount as the mammoth project lumbers toward the kickoff of the NFL's 2020 season.
Clark County commissioners are expected to vote next week whether to allow the project to continue. While approval is all but certain, county staff has requested several stipulations be incorporated.
Chief among them: that a deconstruction plan be in place if the stadium project stops, that close to 14,000 off-site parking spaces be ready within one year and that a forthcoming contract requires infrastructure upgrades wholly necessitated by the stadium be provided by the Raiders.
"If it's determined that they need a pedestrian bridge at this location, or they need wider sidewalks on these streets, or they need streetlights here or there — any upgrade of the infrastructure based on the development on the site — we can request that in the development agreement," said Nancy Amundsen, Clark County's director of comprehensive planning.
A planned 30-foot-wide pedestrian bridge spanning Interstate 15 to link the stadium to the Strip is planned. It would be heavily used on game days, as consultants expect almost a third of all attendees will walk from hotel rooms located within a mile of the stadium.
Fencing and 4-foot-high pedestrian barriers are planned to run along Polaris Avenue and a portion of Russell Road and Hacienda Avenue, which surround the stadium.
"It won't be a free-for-all. People won't be able to walk wherever they want to," Raiders representative Lucy Stewart told the Paradise Advisory Town Board on Tuesday.
Parking options
Because 85 percent of the stadium's parking will be off-site, plans are in the works to find areas to place cars.
A recent report from design consulting firm Kimley-Horn and Associates indicated possible solutions would include paving the Bali Hai Golf Club or purchasing and paving 10 parcels of undeveloped land.
The report also suggests forming partnerships for parking and shuttle services partnerships with UNLV, the Regional Transportation Commission of Southern Nevada and more than 30 casinos.
For now, the solution to the parking problem remains undecided, which did not sit well with Paradise Advisory Board Vice President Robert Orgill. He was the opposition in the 4-1 vote, saying he could not support the stadium without more certain plans for parking.
"It's an issue that is too big for staff to let this go. I can't live with this," Orgill said.
Contact Michael Scott Davidson at sdavidson@reviewjournal.com or 702-477-3861. Follow @davidsonlvrj on Twitter.