Raiders may have more in store with stadium parking plans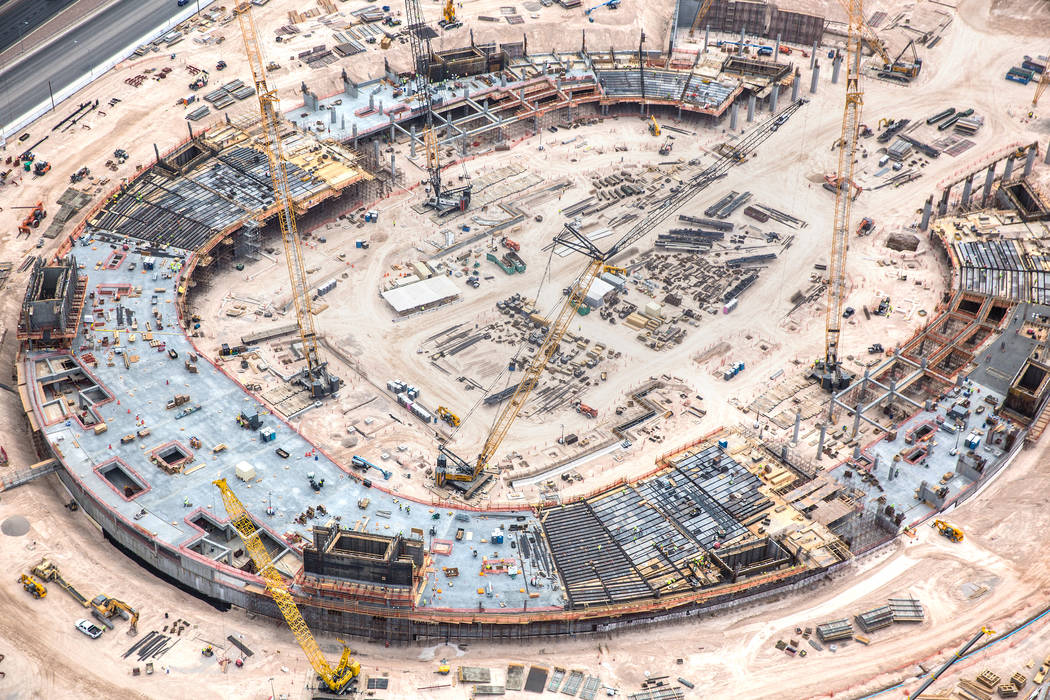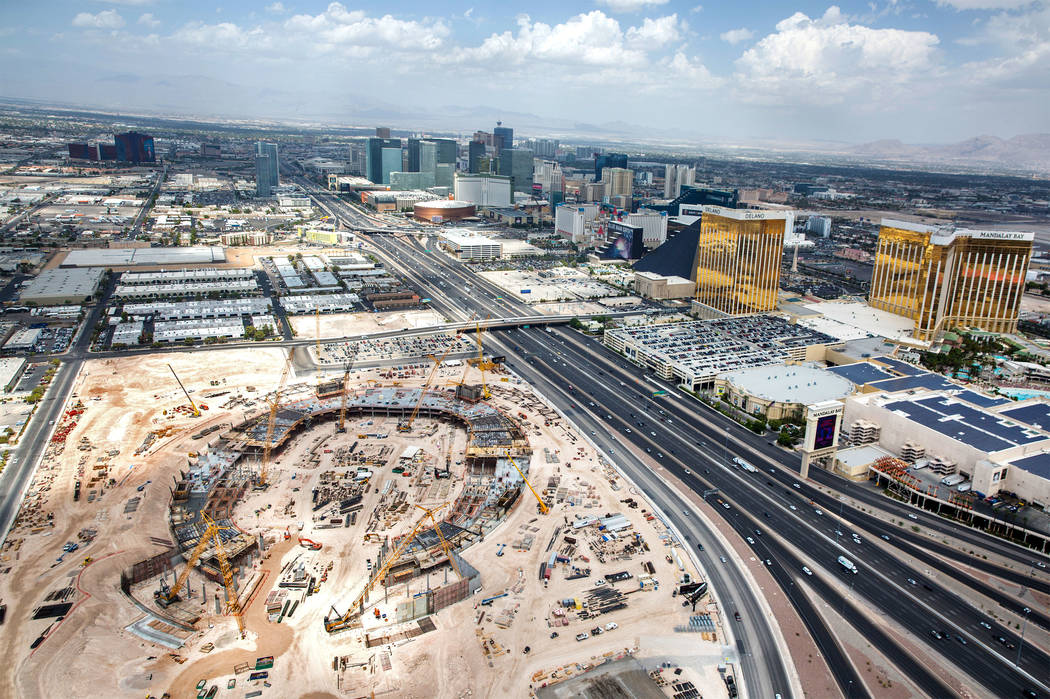 Executives with the Oakland Raiders have to be pretty happy with the outcome of last week's Clark County Commission meeting at which their Las Vegas stadium parking plan was accepted — and embraced — by every commissioner.
Stadium Event Co. Chief Operating Officer Don Webb presented a logical argument for why it made more sense to establish several leased satellite parking lots instead of one giant location. Commissioners concurred and praised the concept.
The big takeaways from Wednesday's County Commission meeting:
— There could be more satellite lots in the works. The Raiders are in contact with other business people about establishing lots to effectively further disperse event-day traffic.
— Tailgating is extremely important to the Raiders. Don't be surprised if the team has something in store for this weekly gastronomic ritual.
— There's going to be some trial and error in determining how to manage the different parking lots because despite efforts to glean information from prospective ticket buyers, no one really knows for sure how people are going to get to a game or event and where they'll park.
— The parking plan is a work in progress. Webb said the Raiders would continue working on it right up to the day the stadium opens and before and after every major event that occurs there.
— Parking and transportation will evolve in the decades the Raiders will call Las Vegas home. This is the first stadium designed in the era of Uber and Lyft. Will something better come along by 2040, like self-driving cars that you program to go home after dropping you off at the stadium and return when the game is over?
Available parking is important to Southern Nevada tourism because Raiders games aren't the only events that will be at the $1.8 billion, 65,000-seat facility.
The parking issue has been hanging around for a year, and responses to inquiries turned into a recurring punchline for Raiders President Marc Badain whenever the topic came up.
The stadium is expected to become a venue for big concerts, world-class soccer events, tractor pulls, neutral-site college football games, maybe an NCAA basketball Final Four, and, of course, a Super Bowl. Gov. Brian Sandoval has tasked a committee to formulate a plan to develop those big events that are going to need parking.
Fans and critics had mixed reactions to the parking plan once it became public Aug. 28.
A fan who told me he's plunking down $15,600 for personal seat licenses to get four season tickets says he's satisfied that the Raiders are working hard to get parking right through its trial-and-error methods.
A regular Raiders critic emailed me that there's no way 20,000 people would walk to the stadium from resorts within a mile of the venue as the Raiders expect and that the commissioners are "morons" for accepting "a dumb plan."
One of my Twitter followers said he can't wait to see the finished stadium and the band performances the stadium would be able to attract with such a fabulous venue.
But San Francisco Chronicle sports columnist Scott Ostler wrote that a Raiders home game "will be like a big, glorious family picnic at which each family member eats in a different park, then they all converge at a central locale for the marshmallow roast."
Clearly, not everybody is enamored of the stadium parking plan, but the ones who count most in this case — Clark County commissioners — do.
Contact Richard N. Velotta at rvelotta@reviewjournal.com or 702-477-3893. Follow @RickVelotta on Twitter.