Track construction of Las Vegas stadium with 24-hour live feed
October 17, 2018 - 4:43 pm
Updated October 17, 2018 - 7:00 pm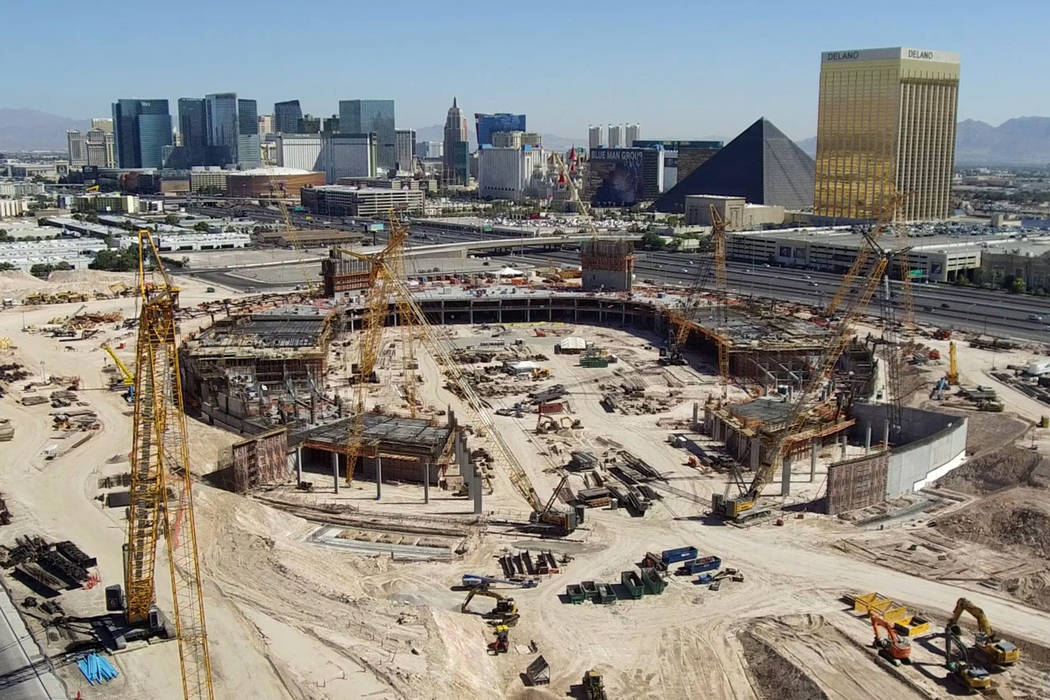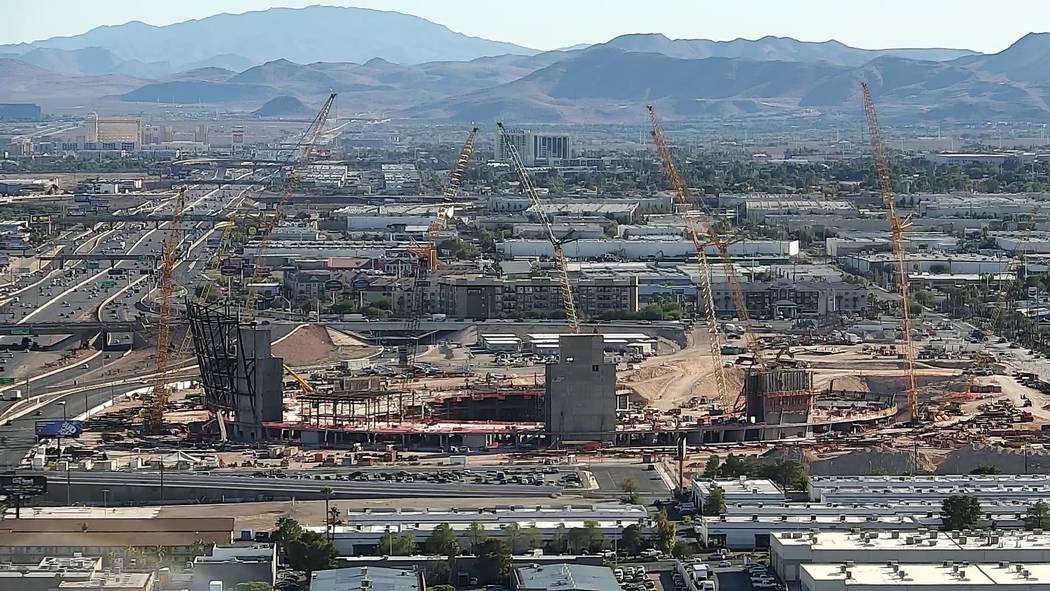 Whoever said "a watched pot never boils" underestimated the excited impatience of Raiders fans.
Raider Nation has a constant eye on the progress of the NFL team's new stadium under construction near the Las Vegas Strip. To help fans track the $1.8 billion project at Russell Road and Interstate 15, the Review-Journal has installed a 24-hour live feed of the stadium site, looking south from the Panorama Towers condominium complex.
The feed is available at reviewjournal.com/business/stadium.
"There's huge interest in the stadium construction project," Review-Journal Executive Editor Glenn Cook said. "We can think of no better way to provide readers with updates than to give everyone a real-time view of the work that's taking place off Interstate 15."
Installed by the Review-Journal's production and information technology teams in September, the LiveCam has an extended zoom capability that provides video views of McCarran International Airport, the south Strip and western portions of the valley.
The SuperZoom-44 long range, pan-tilt-zoom camera has a 44x zoom lens and is well-positioned for recording the stadium construction and activities once the building opens up.
"We are excited to share this video vantage point with football fans across the globe," said Jim Prather, the Review-Journal's executive director of programming.
Contact Wade Tyler Millward at 702-383-4602 or wmillward@reviewjournal.com. Follow @wademillward on Twitter.