What's the status of Allegiant Stadium's leaky roof?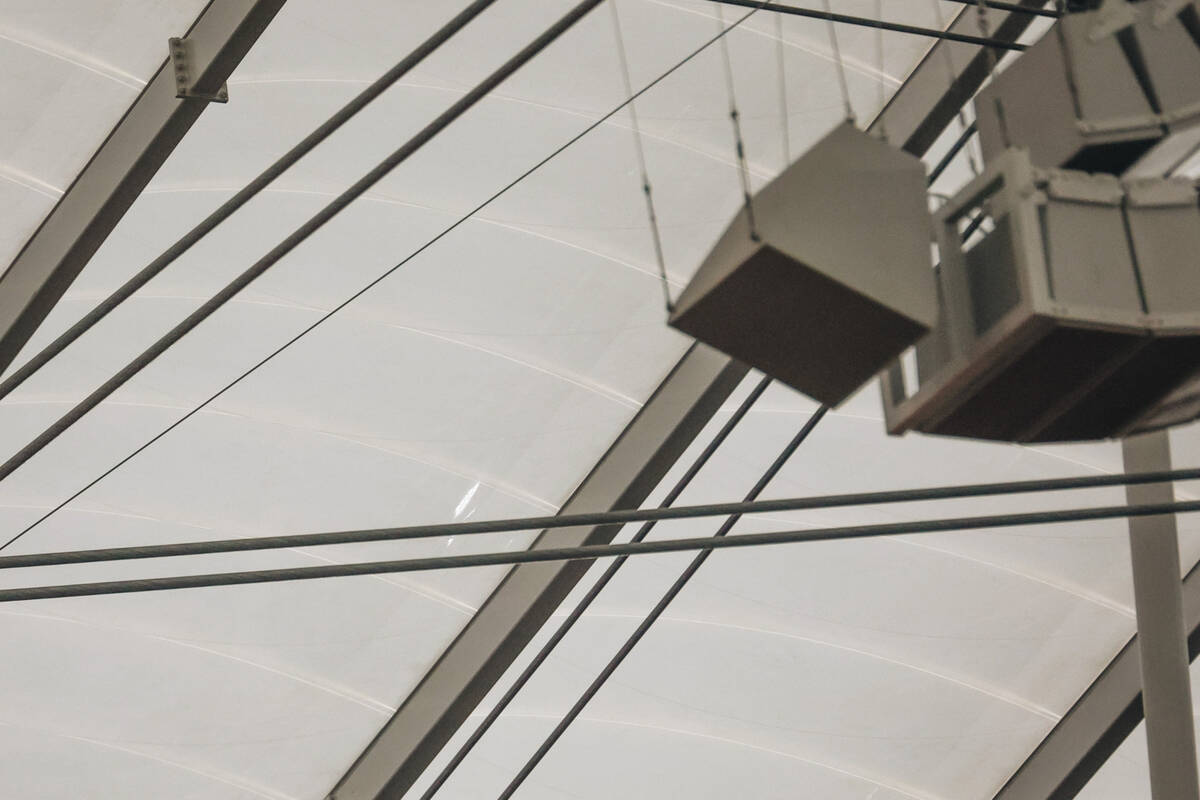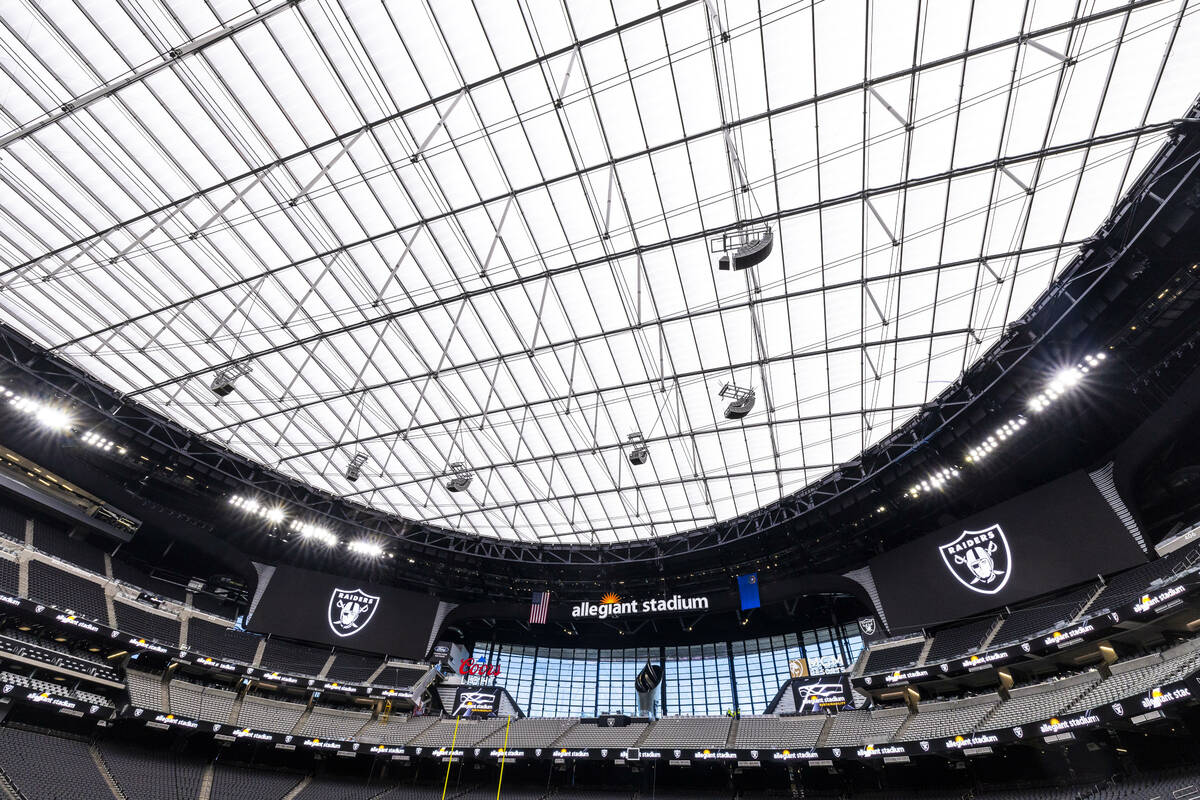 The leak in Allegiant Stadium's roof that drew much attention this month during the UNLV-Bryant college football game has been repaired.
During the Sept. 2 game, following heavy downpours, water began spilling from above near the 10-yard line at the southwest corner of the field.
"The leak that occurred in September was fixed and thoroughly tested," Raiders spokesman Will Kiss said in an email.
The team didn't provide further information about the cause of the roofing issue which caught many fans by surprise since the stadium is just three years old.
The ETFE roof panels — ethylene tetrafluoroethylene, a fluorine-based plastic — allow the fully enclosed stadium to have an outdoor field. Natural light is able to filter in while keeping the building climate controlled.
The stadium also features massive lanai doors on the north end of the facility that can open to a view of the Las Vegas Strip. Those doors have yet to be opened during a ticketed event at Allegiant Stadium.
ETFE panels have become popular in recent stadium builds. They could be an option for the Oakland Athletics at their planned $1.5 billion Las Vegas ballpark.
Allegiant Stadium has a jam-packed schedule over the next several months that includes several Raiders and UNLV football home games, a concert by pop star Pink, the rescheduled Ed Sheeran concert, the Pac-12 football championship game, the Las Vegas Bowl and one of the most anticipated events in the city's history, Super Bowl 58 in February.
With the leak in the roof addressed, the team is confident the big list of events won't be affected by another leak.
"There are no issues with the venue's ability to host events, and all future events will continue as scheduled," Kiss said.
Contact Mick Akers at makers@reviewjournal.com or 702-387-2920. Follow @mickakers on X.