Startup success: Makeup Institute uncovers new location, adds retail space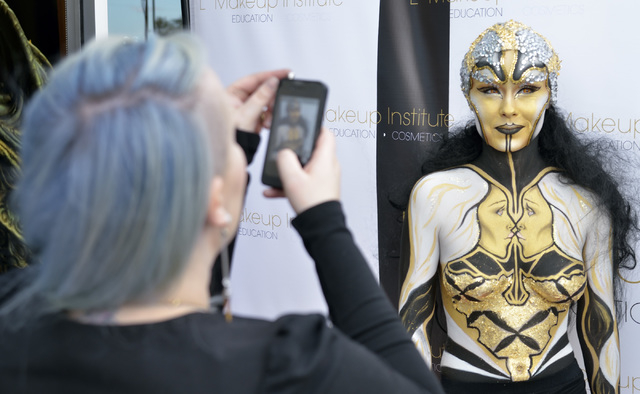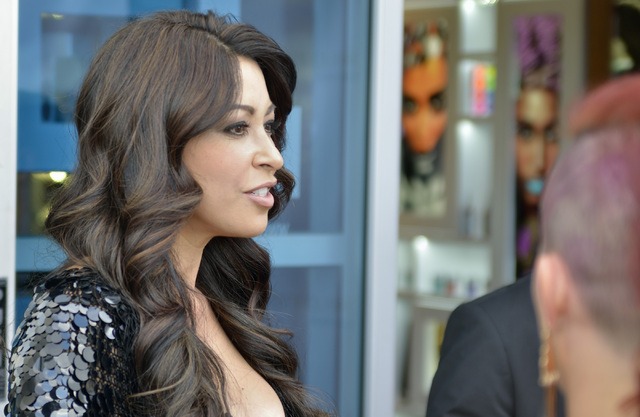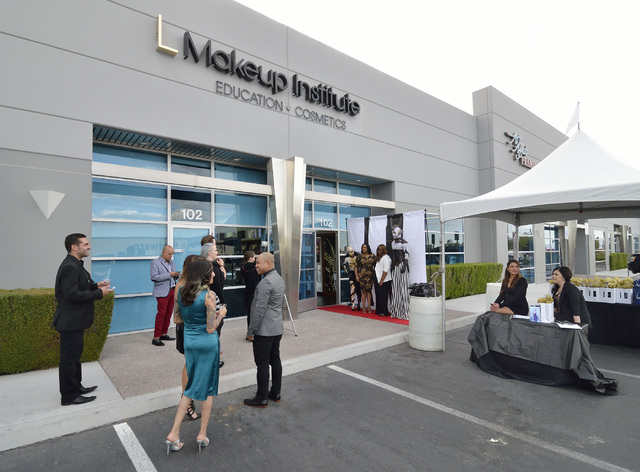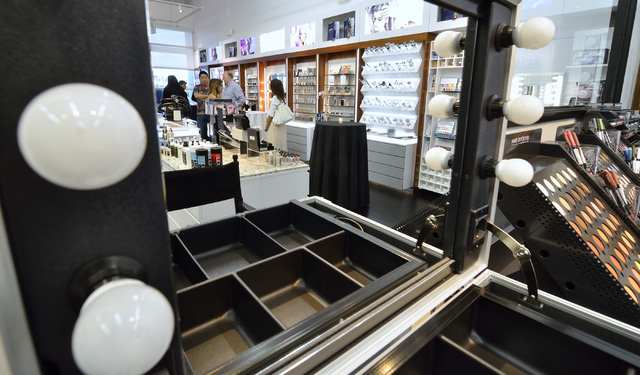 Lissette Waugh was a one-woman band who did everything from answering phones to teaching students when she first opened L Makeup Institute at the Holsum Lofts in downtown Las Vegas in 2010.
Now, four years later, L Makeup Institute moved to a 4,000 square foot space at 5525 S. Decatur Blvd. and opened a retail space to sell professional makeup artist products to the masses.
"I thought why not expand, we have such a captive audience with our graduates and professional makeup artists in the area," Waugh said. "This is a great opportunity to learn a craft and it's paid off."
Waugh, 42, who has been in the beauty industry for the past 15 years, has attracted celebrity clients such as Salma Hayek, Brooke Burke and Paris Hilton, and had her work featured in Vegas magazine, In Shape and Vogue.
According to Waugh, 18 students are learning the craft of makeup artistry, including beauty, special effects, airbrush and body painting, from five instructors.
Beauty Director Mark Quirmit has been in the makeup industry for the past 12 years and at L Makeup Institute for the past year. He ensures that the retail store is selling the products that makeup artists want as well as making sure the educational components of the school are up to par.
"We're far more than a school; we're bringing in the up-and-coming artists into the industry," Quirmit said.
"Makeup artists here used to have to outsource their products, either by traveling or ordering them online so this is the best thing ever for pro artists," Quirmit said. "We want to be able to give back to the pro artists and our graduates in the industry."
Jessica Difilippo graduated from L Makeup Institute in 2012 and now works for Inglot Cosmetics at Town Square.
"We learned the importance of professionalism, which really affects your career path later in life," she said. "It's been a smooth transition from graduation because we were prepared really well for what comes after."
The retail store, which is open Monday through Saturday from 10 a.m. to 7 p.m. and Sundays by appointment only, offers Kryolan, RCMA, Makeup Forever, Ben Nye, Cinema Secrets and Beauty Blender cosmetics.
Anne Newman, a San Francisco-based national sales manager for Kryolan, said L Makeup Institute is the second ProZone store, or retailer that offers their line of professional makeup, in the U.S. Naimie's Beauty Center in Valley Village, Calif., is home to the first ProZone store and Kryolan has distributors in more than 80 countries.
"For us, it gives us a landing spot to send our clients who perform in almost every show on the Strip from 'Blue Man Group' to Cirque du Soleil," Newman said.
"We're excited to partner with L Makeup Institute, especially because they've been using our products at their school since they opened so we started crawling together and now we're sprinting."
Nationwide, women spend more than $426 billion a year on cosmetics, according to a story in the Huffington Post.
Sam Schaul, a retail real estate expert and volunteer for the Las Vegas-based SCORE, a nationwide nonprofit association dedicated to educating entrepreneurs, said someone who is thinking about opening a small business first needs an idea and a business plan.
"The business plan isn't as complicated as it sounds, it forces the person to focus on their experience and knowledge about their product or service and understanding of the competition; where they're located, what they're doing and what their charging," Schaul said. "They also have to identify a niche and what they'll do differently than other people in the business or industry."
In addition to figuring out who they'll employ, as well as their marketing plan, Schaul said potential small-business owners need to ensure they have the financial resources or can borrow those resources to keep their businesses afloat.
"If they do their homework and are prepared, they'll have a shot at surviving. And if they don't and make assumptions, they'll be in a lot of trouble," he said. "They also have to know it will take a period of time to get the business going."
Waugh said the retail space has been a goal of hers since L Makeup Institute was founded.
"I couldn't have done this without my family or my team," she said. "I get really emotional when I think about it because it's been blood, sweat and tears. I worked really hard for this so it's amazing to see this moment happen because it tells me, 'You did it.' "
Contact reporter Ann Friedman at afriedman@reviewjournal.com or 702-383-0391. Follow @AnnFriedmanRJ on Twitter.