Startups meet investors head-on at Collision Conference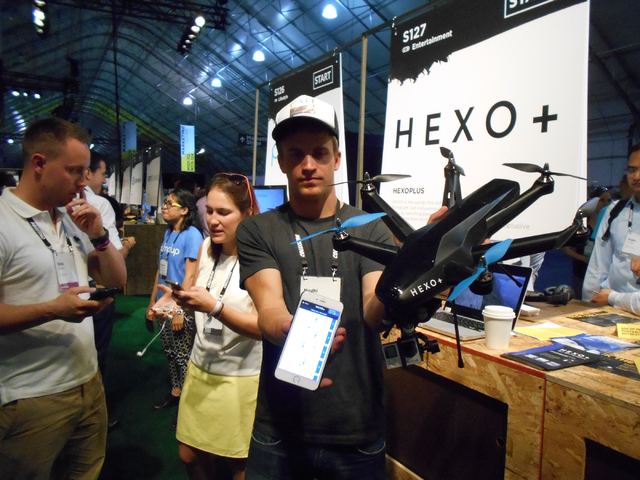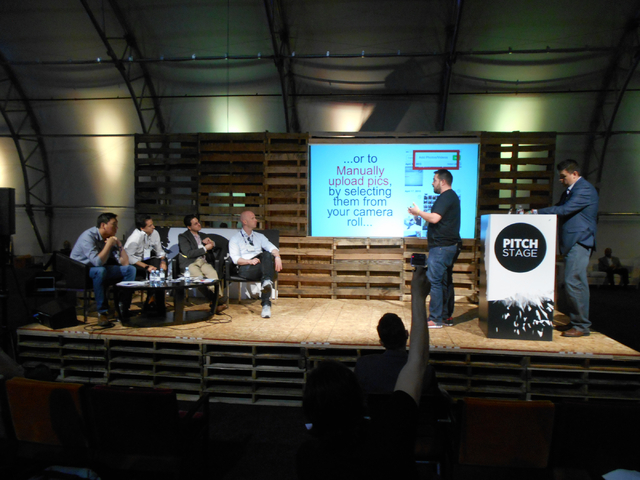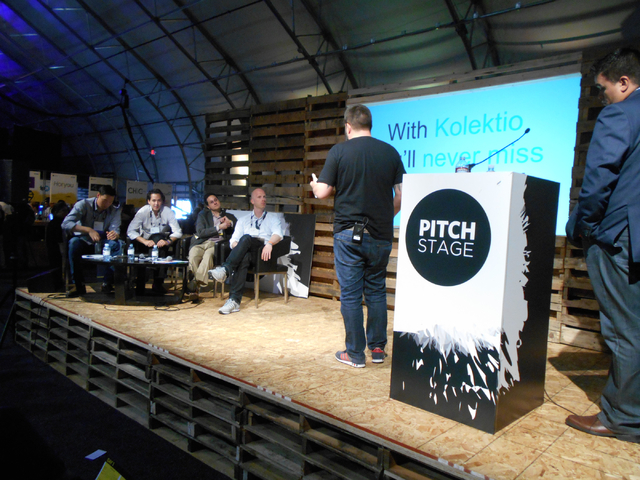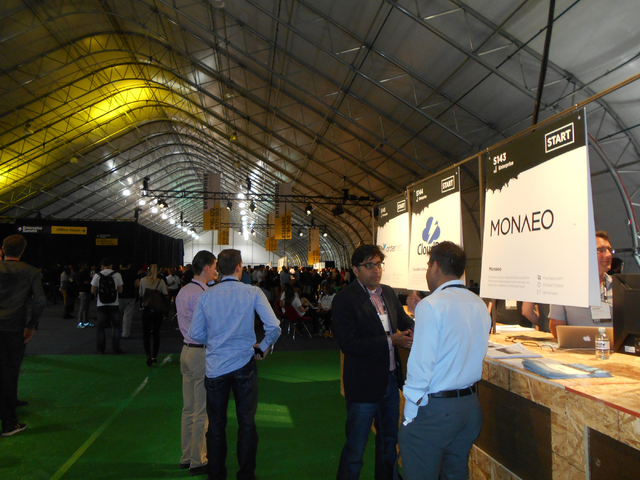 They've raised some money. But they're looking for more.
About 1,000 startups from around the U.S. and the world came to downtown Las Vegas in pursuit of financing, hoping to entice some of the 450 investors at the Collision Conference to buy into their business concepts.
The pitches, networking and deal-making were happening under the big tents at World Market Center, where the conference set up shop to allow for the mating dance between startup and investor.
Some startup/investor conferences have a lot more frills, such as the boutique SXSW V2V show in Las Vegas. In contrast, the Collision Conference is 48 hours of earnest company owners dressed in blue jeans, untucked business shirts and dark blazers seeking money from investors to buy equipment, improve apps, increase staff and bolster sales. Hundreds of startups had about 4 feet of table space at their side-by-side stations to tell their companies' stories.
Collision Conference's flagship event is its Dublin show, which drew 22,000 last year. The Las Vegas version Tuesday and today included 200 speakers and 600 speed-date-style meetings in which startups and investors were brought together in 15-minute sessions in hopes those minigatherings would ignite future business relationships.
"Our data team is doing the invisible matchmaking," said John O'Reilly, head of the show's investor team. "We're the conductors. It's not about entertainment. We don't lecture people. We step back and let people ignite the conversations."
In all, the startup representatives are from 89 nations, including Medhi Mugnier of HEXO+, working for an autonomous flying drone company in France. His startup has raised $1.3 million through Kickstarter, but came to Las Vegas looking to raise another $3 million to $5 million. The drone is not controlled by remote control; instead, a preset movement guides the flying camera device.
Others took to the show stage to raise money. Manlio Accardo and Nicola Pinna Nossai from Switzerland, owners of Sailogy.com, a boat rental agency, made a pitch to a quartet of investors on a mini-stage in a "Shark Tank"-style setup.
Phil Jacobson, founder and president of PumpUp Inc., a health and fitness app with 2 million members, also made a pitch onstage. His 10-worker company from Toronto wants more money to add new app features and grow its workforce, said Alessandra Hechanova, PumpUp community manager.
"The show provides the ground work for future partnerships," Hechanova said.
Nina Luu from Los Angeles, who partnered with three others on starting Shippabo, a freight shipping business, also made a pitch onstage.
"I met a lot of good investors. But I want to find someone who shares our vision," Luu said.
Rafa Prada, Gilson Gil and Pri Bohlsen came from Brazil to raise $500,000 for their company, BeMyChef, which lets customers order meals from chefs and people who prepare food in their homes.
The Collision Conference continues today.
Contact reporter Alan Snel at asnel@reviewjournal.com or 702-387-5273. Find him on Twitter: @BicycleManSnel