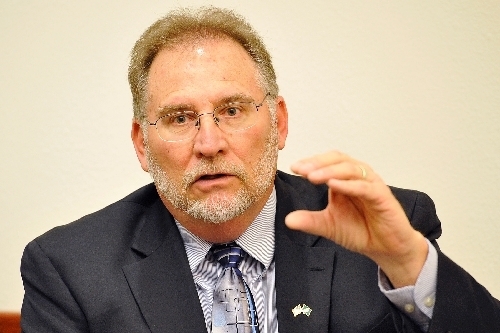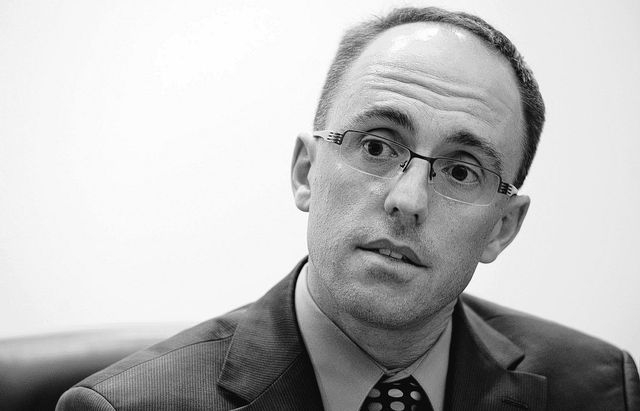 More change is in the wind for the Silver State Health Insurance Exchange's troubled Nevada Health Link website.
The exchange's board met Friday, the day after its executive director announced his resignation and shortly after a state official suggested bringing in another vendor to work with Xerox on repairing the website, which is the state marketplace through which consumers can buy coverage to comply with the Affordable Care Act.
"(Vendors) could be in a number of roles: To provide a third-party independent assessment of where we're at, to help with project management, to help with coding, to do plug-and-play on things they've been successful in doing in other states," said Mike Willden, director of the Nevada Health and Human Services Department. "We need to explore options to help us get to the finish line."
Willden's idea could be on the agenda for the board's next meeting in March. No formal action was scheduled for Friday's session. Instead, the directors took comments from insurance carriers selling plans through the exchange and heard an update on how Xerox is trying to repair the system's problems.
Bobbette Bond, chief project officer for insurer Nevada Health CO-OP, appeared for the first time before the board and said the exchange website's meager enrollment is hurting the nonprofit carrier. The exchange has enrolled 17,047 of the 118,000 people it expected to sign up by the March 31 deadline.
Bond told the board she is concerned about the "impact of the exchange and Xerox on the viability of not just the exchange but the harm it's causing to members and to this Nevada homegrown co-op that we're so proud of."
Co-ops are part of the Affordable Care Act. The Nevada Health CO-OP received $65.9 million in federal loans to launch in 2012. The idea behind co-ops is to create member-run, nonprofit insurers to compete with existing carriers. Bond said the co-op has written 37 percent of the Nevada exchange's business so far, besting the system's three other insurers — UnitedHealthcare, Anthem and Saint Mary's. But, that big share might not be enough, she said.
"We believe there's a very poor prognosis for the last five weeks (of enrollment)," Bond added. "The goal was 118,000, and our numbers are based on those early projections. The viability of our startup depends on the exchange being able to get those numbers up. We're in the same boat as many consumers. We're depending on the exchange for health coverage and for our entity to survive."
Bond said the co-op is having trouble getting accurate lists of pending enrollees back through January. Nor are new members receiving insurance cards. Also, the co-op's business model requires it to direct patients to the right providers for preventive care, which isn't currently possible.
"We have patients who are frustrated at the co-op for things created by the exchange, and that's draining resources away from our ability to proactively manage new members," Bond said.
Xerox representatives said at the meeting that they would sit down with Bond to discuss the co-op's concerns in more detail.
They also told state officials that they've added enough workers to slash the exchange's call center wait times from 10 minutes last week to less than a minute on Thursday. They said they've responded to nearly 5,000 of the more than 30,000 consumer emails, letters and other correspondence backlogged as of Feb. 13. They have patched 48 of the 182 "high-priority production fixes" the website needed. And they described an "outreach campaign" to try to enroll the 60,000 consumers who did not sign up for an exchange plan even after the site deemed them eligible to buy.
Enrollment numbers have improved, they added, with paid sign-ups increasing 22 percent, to 18,255, from Jan. 31 to Feb. 19.
The Review-Journal also confirmed Friday that a second exchange official plans to leave the agency. Information Technology Officer George McNeil has accepted a job with an IT consulting company. Feb. 28 is his last day, exchange spokesman CJ Bawden said.
Executive Director Jon Hager announced Thursday that he would leave the exchange March 14 to pursue other opportunities.
Contact reporter Jennifer Robison at jrobison@reviewjournal.com. Follow @J_Robison1 on Twitter.