Stocks sizzle, but will it last?
September 30, 2010 - 11:00 pm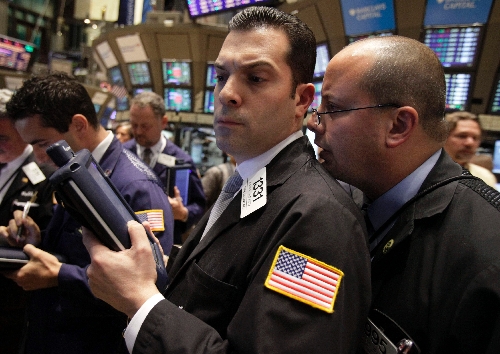 When you open your quarterly financial statements in the next few weeks, you might be both pleased and puzzled.
Despite the economic doldrums, the stock market put together a sizzling 11 percent return over the past three months, including its best September since 1939. For a time Thursday, the Dow Jones industrial average appeared headed for 11,000.
But the gains are deceptive, market analysts say. While news about the economy has improved, there's no reason to believe it's roaring back. And the big advance was driven by a relatively small number of traders playing with a lot of money.
"I think a lot of this is just misguided optimism," said Rob Arnott, chairman of Research Affiliates, an investment firm in Newport Beach, Calif. "The headwinds we face are pretty daunting."
In other words, few are calling it the beginning of the next bull market — not with unemployment still near 10 percent and stocks bound in what market technicians call a trading range.
Still, the gains were impressive. In September alone, the Standard & Poor's 500 index rose 9 percent, the Dow almost 8 percent and the Nasdaq composite index 12 percent. Every sector of the market was up.
September is usually the market's worst month. This time, it was the third-best month of any kind in 10 years, narrowly trailing only March 2003 and April 2009, when stocks were bouncing back from meltdowns.
So why the rally? Economic news, while not great, was at least enough to dispel fears of a so-called double-dip recession. The Federal Reserve indicated it was closer to taking new action to help the economic recovery along.
And investors started looking past the November midterm elections and concluding that likely Republican pickups in Congress mean that tax increases are less likely.
The quarter got off to an inauspicious start. On the very first day of July, stocks dipped to what remains their low point of 2010: 1,011 for the S&P 500 index and 9,596 for the Dow in intraday trading.
After rebounding to finish July up 7 percent, the market limped through August. The S&P 500 fell nearly 5 percent, and the major indexes wiped out any gains for the year. Besides the tough job market, home sales were miserable and Americans were being cautious with their spending.
What first changed the tone of the market and started soothing double-dip worries was the Sept. 1 release of figures that showed surprisingly strong growth in the U.S. and Chinese manufacturing sectors.
More news trickled in throughout September that, if not terrific, was at least not bad. Payrolls and orders for durable goods improved, and there was a flurry of corporate deals, plus the hints from the Fed about further help. The rally was on.
"It's a huge relief and it was absolutely unexpected," says financial adviser Jon Stein, CEO of an online brokerage called Betterment.com.
While the gains did a lot for millions of 401(k) accounts and other investment holdings, the rally was rather thin, and some market observers say that's a sign it won't last.