Stores opening for curbside business under new state directive
Updated May 1, 2020 - 8:28 pm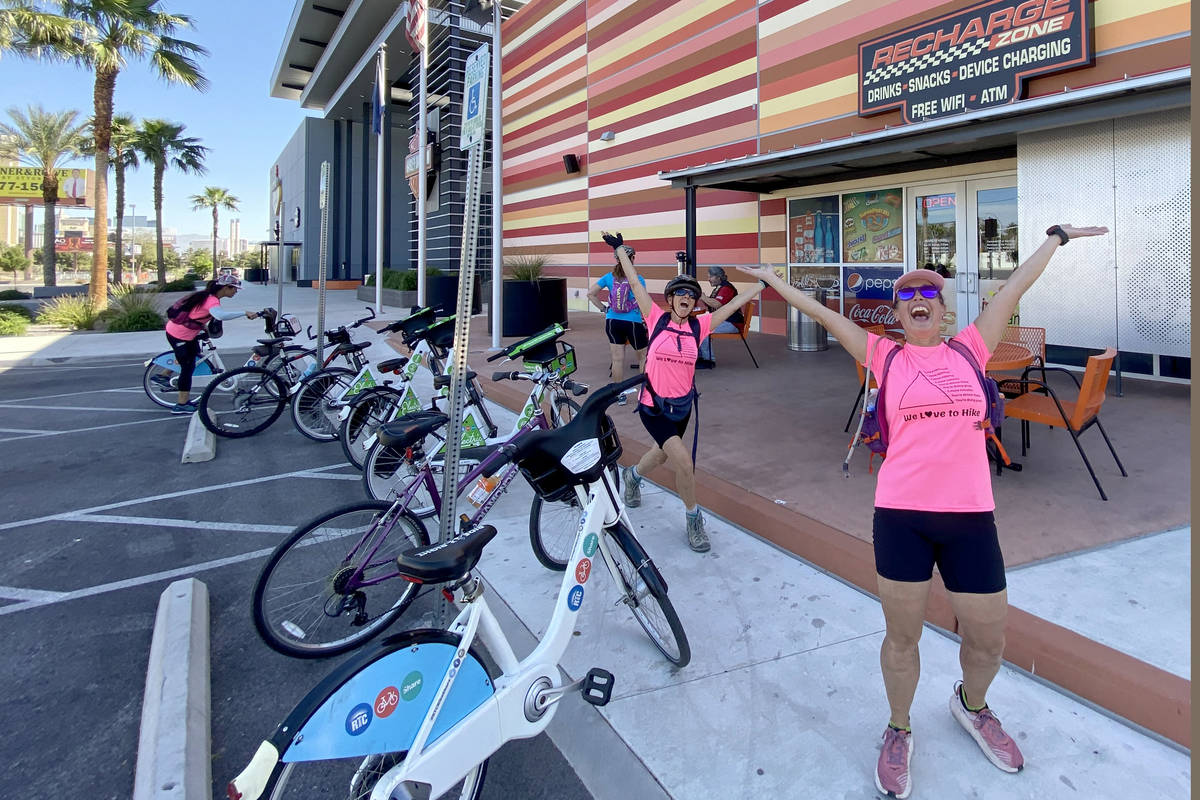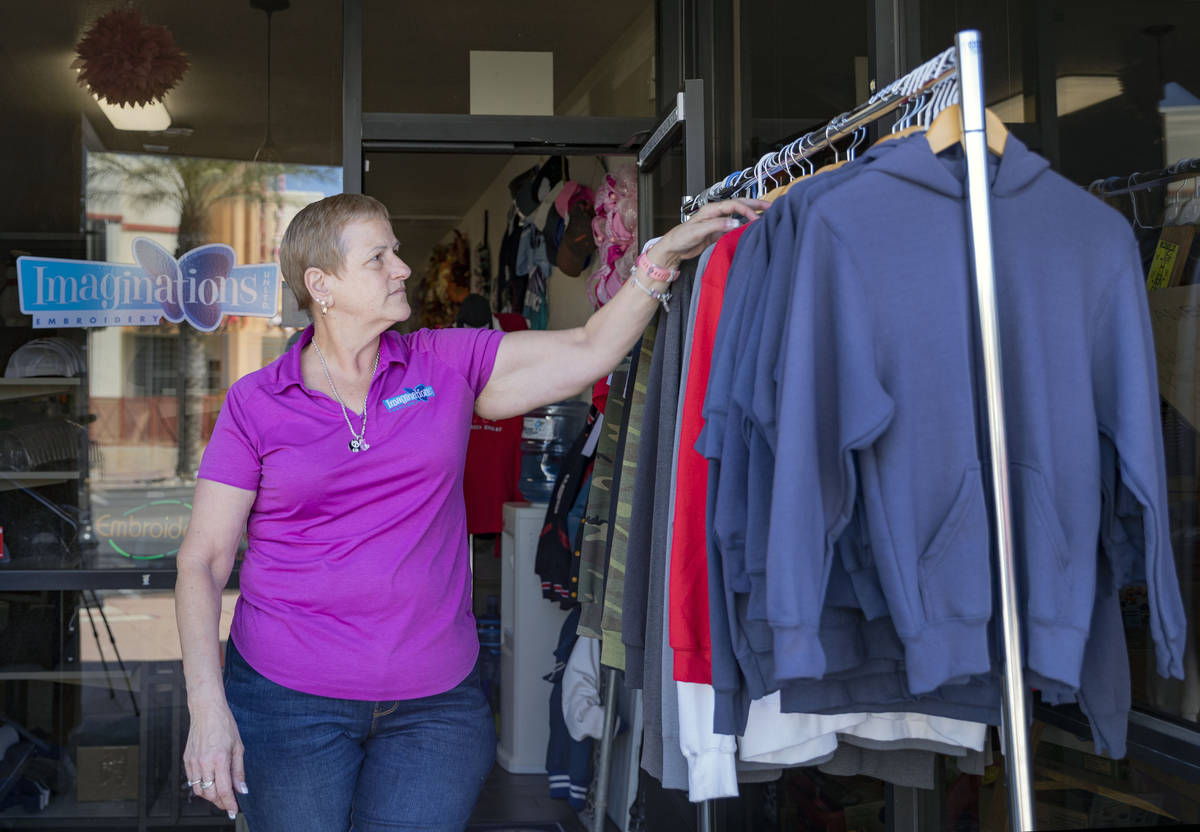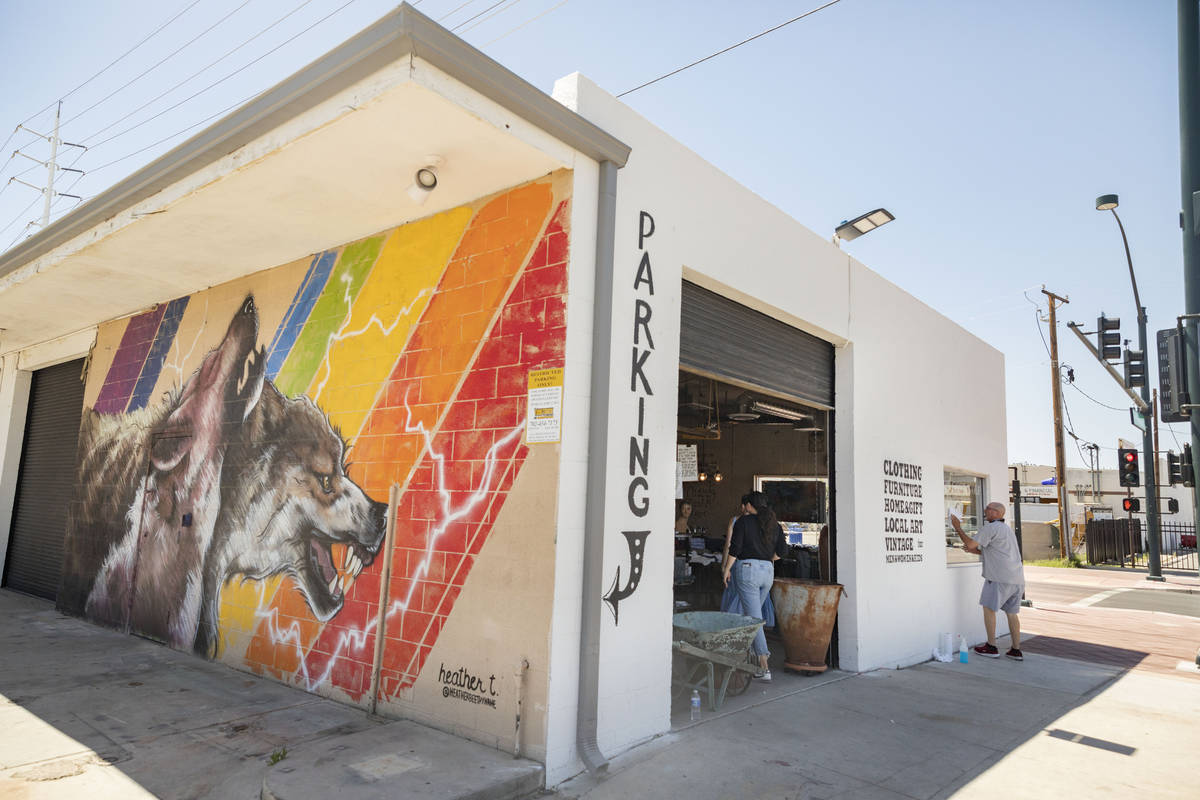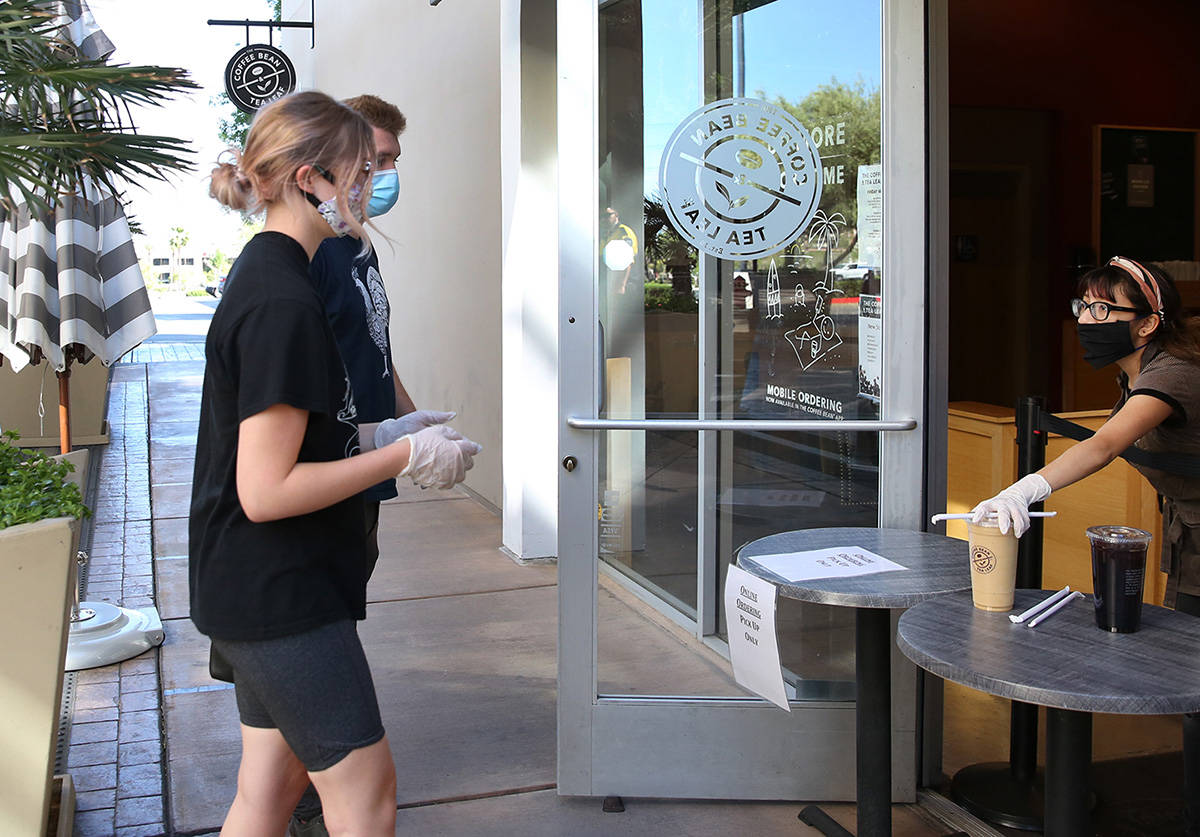 It's been an anxious time for Nevada retail business owners waiting for the green light to reopen their shops and start making money during the statewide pandemic-related shutdown.
Michele Walker, owner of Henderson embroidery store Imaginations Unlimited, said she felt reassured that things were going to be OK when she learned that Gov. Steve Sisolak had given that green light, albeit with limitations.
"I put my sign outside," she said.
On her door is a sign that tells customers to knock and that she'll bring items to the curb.
Sisolak ordered casinos and other nonessential businesses closed March 15 to help contain the novel coronavirus, but he let construction companies, hospitals, grocery stores and other businesses deemed essential stay open. Sisolak announced Wednesday that all retail businesses, including nonessential retailers, will be able to operate with a curbside commerce model beginning Friday.
Walker closed her doors, located at 19 S. Water St., to the public March 15 and used the time she was away from work to get her taxes done, clean, organize her paperwork, and make masks, "a couple hundred of them" with "another hundred on order." She said she gave them away or sold them to other businesses.
On Friday, phones were "ringing off the hook," she said.
"Everybody wants to know, 'Are you open? Are you open? Are you open?' Yes, I am."
So far, she's been getting yet more orders for masks but did get one order for shirts.
"That was a blessing," she said. "Now we're just waiting for everybody else to get back to work because when they start working, they'll start ordering from me."
Businesses in other parts of the Las Vegas Valley also saw a much-needed boost Friday.
Famous Footwear
In the Boca Park Fashion Village, near Rampart and Charleston boulevards, most retail stores still had their lights off and signs taped to front doors announcing temporary closures. But at least two businesses were starting to follow Sisolak's new directive.
At the shopping center's Total Wine location, large orange buckets supported makeshift signs in front of parking spots, directing people to text a number to receive curbside orders. An employee who answered the phone said the curbside service started Friday but directed a reporter to contact the company for further questions.
In the same shopping area, Exzavia Truesdell said the Famous Footwear location he manages also started curbside pickup Friday. He said online orders and home deliveries have been keeping the franchised business afloat during the pandemic.
"That's been our lifeline right now," said Truesdell, wearing a blue face mask and standing in front of a sign taped to the store's door displaying a handwritten phone number for customers to call for curbside service.
Despite the business struggles and uncertainty during the pandemic, Truesdell said he didn't mind following the shutdown orders from the governor's office.
"It'll help us all out," he said.
Detail Garage
Darren Dudeck, owner of two Detail Garage automotive detail supply stores in Las Vegas, said the new directive will allow him to reopen one store on South Eastern Avenue.
Even though the business was considered essential in Nevada, Dudeck said a drop-off in commerce caused the temporary closure of that location.
"We had to close one of our two stores to support, to continue paying our staff," Dudeck said. "We stopped paying ourselves."
Dudeck said the Eastern outlet will be open Fridays, Saturdays and Sundays.
"And we will see how it goes," he said.
The business started selling antibacterial hand sanitizer and allows a limited number of people through the doors with social distancing.
"From a business standpoint, it is hard," Dudeck said. "We have offered curbside pickup at our other location, and we developed a website just so people could order from home."
The Paper Bunny
Cindy Andrus is the owner of the Paper Bunny, a paper-crafting store on South Eastern Avenue.
Business was strong before the pandemic. Then it all stopped.
"We closed the store on March 10. Basically for the first five weeks we had no business because our website wasn't active enough or usable enough," she said. "We spent that six weeks fixing our website."
The business ended up laying off three employees.
"It's tough because I think of them as family," Andrus said.
On Friday, the Paper Bunny reopened for regular business hours for curbside delivery. May 15 is the day she intends to open in full.
"I have hired my staff back," she said. "I think it is going to take time. I think everyone has their own level of comfort."
The District
The District at Green Valley Ranch in Henderson announced Friday that it is offering retail-to-go services with curbside pickup options available.
Shoppers taking advantage of retail-to-go services are asked to make their purchases from each retailer or restaurant online or over the phone. Payment must be made electronically.
When shoppers arrive, they will call or text the retailer or restaurant, and their purchase will be delivered to their vehicle in one of the center's marked pickup areas.
For a regularly updated list of participating retailers and restaurants, visit https://shopthedistrictgvr.com/events-and-promotions. The District is located at 2225 Village Walk Drive.
At a Thursday news conference, Sisolak said his goal was to begin "phase one" of reopening businesses in the state by May 15. Stand-alone businesses may be allowed to reopen by that time, though with strict safety guidelines and a preference for curbside pickup or delivery.
Contact Mike Shoro at mshoro@reviewjournal.com or 702-387-5290. Follow @mike_shoro on Twitter. Contact Glenn Puit by email at gpuit@reviewjournal.com. Follow @GlennatRJ on Twitter. Contact Katelyn Newberg at knewberg at knewberg@reviewjournal.com or 702-383-0240. Follow @k_newberg on Twitter.