Student-run loan operation benefits small biz, families
February 25, 2015 - 9:47 pm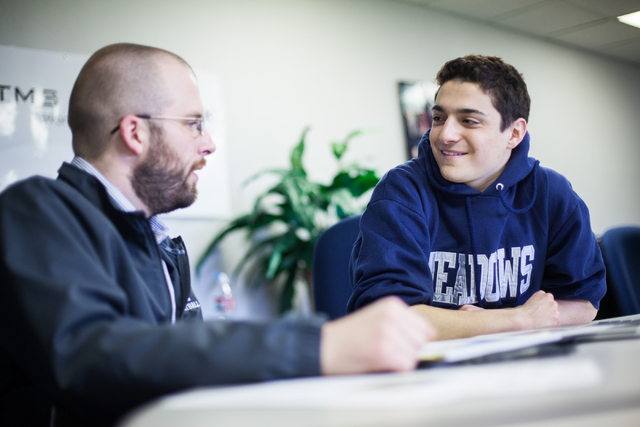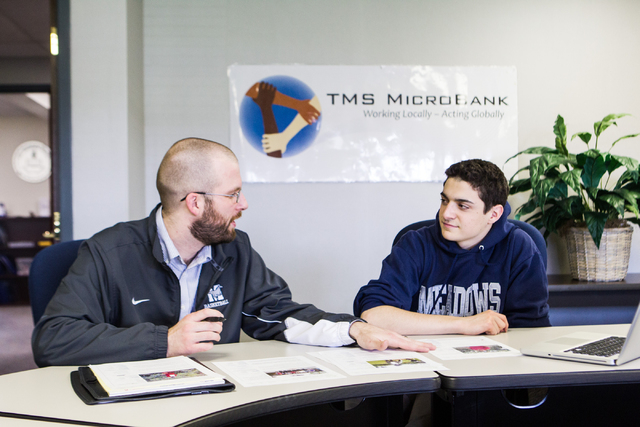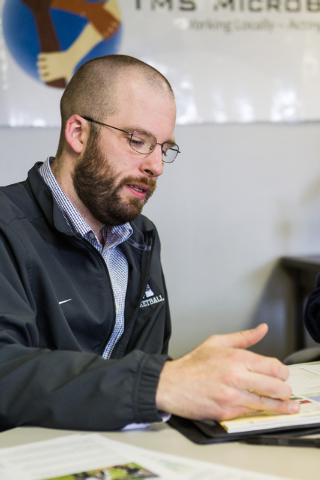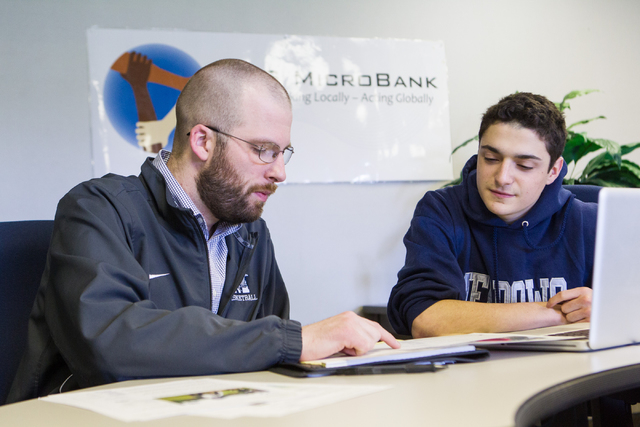 Making small loans from $25 to $250 is paying off for some students at The Meadows School in Las Vegas.
Since 2008, the school's students have given out 536 loans worth more than $104,000 to small-business owners, farmers and others trying to build a career and life for their families in countries from South America to Southeast Asia.
Some 20 upper school students run TMS MicroBank, which works with Kiva, a nonprofit group that helps them connect with people around the world. The goal of the program is to help people build a business or career and thus alleviate poverty in developing nations.
"It's a great mission for students because they get to learn both about how financial lending and borrowing works and the value of philanthropy," said Adam Betzelberger, an economics and history teacher at the school and faculty adviser for the program. "We get to see who we help. We get an update of how people are doing and when they paid back their full amount and how their families are doing."
The students have a portfolio of $40,000 and many of the loans are given in allotments of $25, but they can go as high as $250, depending on the borrower and region of the world, Betzelberger said. These loans are typically too small to be profitable for larger financial institutions, he said.
"We have lent money for an individual to buy a cow to create a dairy farm, and we have lent money for seeds to plant crops," Betzelberger said. "They can create a grocery store or buy a taxi so they can feed their families or go to college.
"We are helping people get some breathing room so they can better themselves so they can pursue their goals and dreams and better their standing in the world. It's amazing because it's our students that are helping them do that through their efforts."
HAVING AN IMPACT
The program started in 2008, when students, including Justin Blau, were trying to find a way to have more of an impact in developing nations, Betzelberger said. Meadows teacher Kirk Knutsen, the previous faculty adviser, learned that microlending was a way for students to do that. It led to student fundraisers and donations from several families — the Blau family donated $10,000.
Those money sources were supplemented with $20,000 from student store proceeds to launch the lending program, which doesn't charge borrowers interest on the principal. Since 2008, 98.5 percent of the loans have been repaid with most of the lost funds attributable to exchange rates, Betzelberger said.
"We try to limit the loans because want to fulfill our philanthropic mission, but at the same time we want to protect our principal," Betzelberger said. "The intent is to protect the mission, and we try to protect that capital as much as possible.
"As much as we would love to give money to as many people as possible, we also have to diversify and so we have to keep the amounts small and spread out to the best of our ability."
Betzelberger said the students make decisions based on criteria the club has established, following strict guidelines on to whom it lends money.
Students look at default rates from the countries and delinquency rates on loans, and they look at currency exchange rate losses. It's important to try to diversify based on sector and country and region, and there are organizations on the ground that distribute the money and work with the borrowers, he said.
"We spread around to many as possible to have a large a philanthropic impact as we can and so that way our capital is at a lower risk in case of natural disaster like earthquakes and that sort of thing that really have an impact," Betzelberger said. "We have to take global conflict into account as well."
AGRICULTURE LEADS IN LENDING
No more than 9.8 percent has gone to any country, which is led by Tajikistan, a former Soviet Republic north of Afghanistan and west of China. The others include the Philippines, Ecuador, Cambodia, Paraguay and Rwanda.
"There's not a country we don't lend to, and we don't factor in politics or ideology," Betzelberger said.
Most of the lent money is for agriculture, at 27 percent, while retail services and services combined account for 28.4 percent.
"I think the greatest lesson for these students is that hard work is satisfying and makes a huge difference in the world," Betzelberger said. "As an adviser, it's not like I have to drive them. The motivation is internal because they know they're making a difference in the world."
One club member, Michael Blau, whose brother helped launch the program, said he is proud to carry on his family legacy and will become the group's president next year. He said a lot of clubs at the school do philanthropic work and called it rewarding to make a difference in people's lives.
Blau, a 16-year-old sophomore, said the effort has taught him and other students a valuable lesson about making a difference in the lives of people dealing with poverty.
"I think the biggest lesson I have learned from this," Blau said, "is (that) the best way to help someone is to give them the tools and the resources to help themselves instead of just giving them dollars."