Students meet business people at "I Can Be" program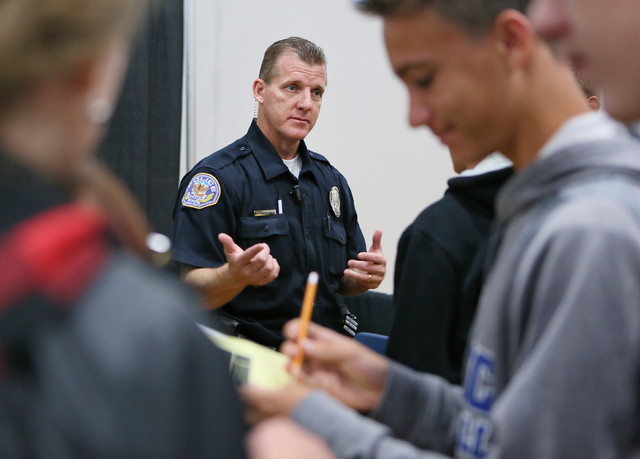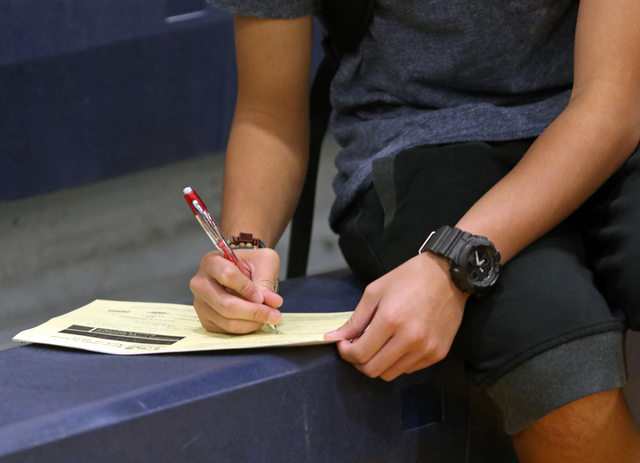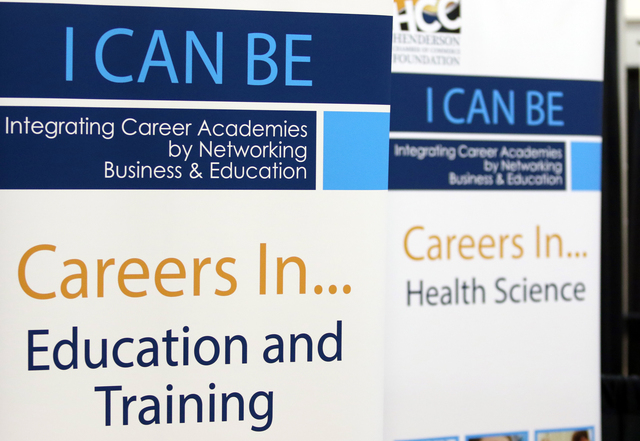 The Henderson Chamber of Commerce's third, and final, "I Can Be" program of the school year took place Wednesday at Basic High School.
During the event, approximately 700 freshmen visited Henderson business people to discuss their future career plans and what classes are necessary to reach their goals.
The one-day event is geared to help local ninth-graders better plan for their future by helping them select high school courses that line up with their future career goals.
The first event was held Feb. 10 at Foothill; the second March 16 at Silverado.