Students prepare for national business pitch competition in Henderson
Updated May 26, 2017 - 8:41 pm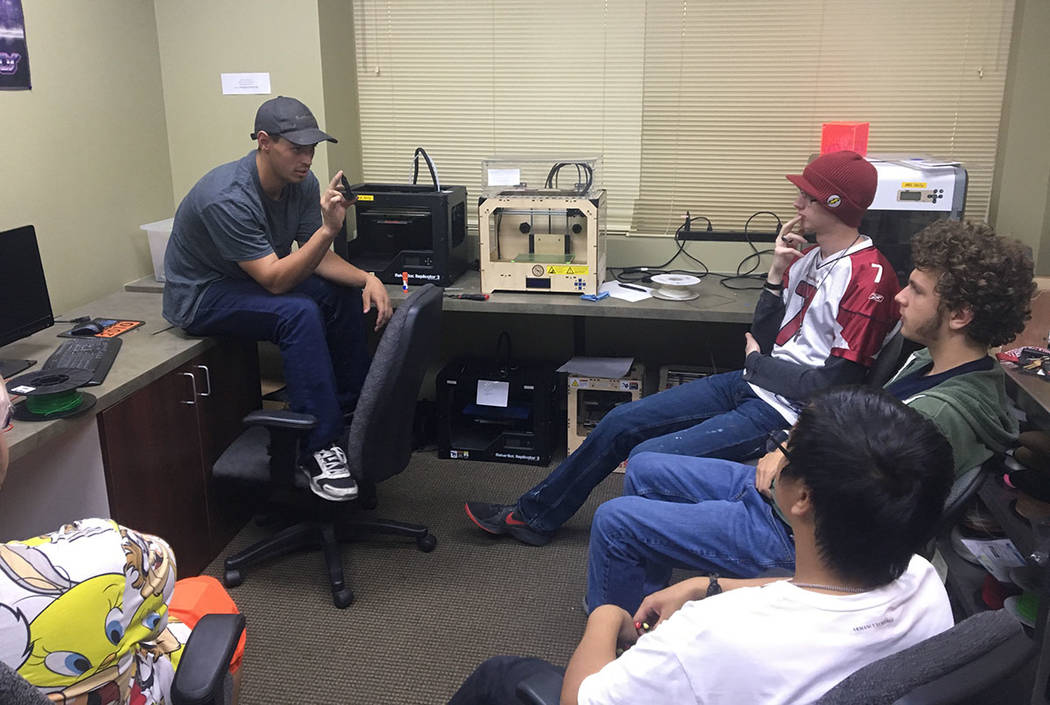 On Saturday, Sarah Hansen, a 17-year-old Foothill High School student, will pitch a business in front of judges and more than 100 high school students from across the country.
Hansen will participate in the 2017 Students for the Advancement of Global Entrepreneurship national competition, to be hosted in Henderson for the first time. High school students will present their startup-business ideas from 9 a.m. to 4 p.m. at Sunset Station, said Barbara Coffee, director of Henderson's Economic Development and Tourism Department.
The winning teams will be announced at 6 p.m. and will represent the U.S. in the program's World Cup, held Aug. 10-14 in Odessa, Ukraine. The top three teams will receive $1,000, $500 and $250, respectively.
Hansen said she will be one of eight students forming four teams from Henderson high schools in the competition.
"This will be my first time in any business competition like this, and I'm really excited," the Foothill senior said. "Not just for me, but for everyone in my whole team."
Hansen will help pitch Strength Society, a company which would partner with local gyms to host group-training activities. She said she worked with two other students in the city's Young Entrepreneurs Alliance program to develop the concept.
Henderson started the Young Entrepreneurs Alliance last school year to teach students about being entrepreneurs and help them enter the SAGE competitions, Coffee said.
"That's their goal … to create a concept and to actually launch that business," she said.
The program has grown from about 10 students last year to about 40 this year. The students have met every two weeks throughout the school year to learn about forming businesses through a curriculum that SAGE provides, she said.
California is usually the site of the national competition, but Henderson offered to host it this year. Coffee said it gives the city the chance to develop the next generation of entrepreneurs.
She said the competition focuses on social entrepreneurship, or using a business to solve societal problems.
"The students are encouraged to think about how they can make a difference," she said.
Last year, Henderson students formed a team called Assisted Entertainment to build music-listening devices for people with hearing difficulties. Coffee said the group placed 15th in the nation.
Hansen said she hopes her group goes far in the competition this weekend. She's grown close to her teammates and other students in the program.
"We have been practicing for a very long time," she said. "I'm actually really excited that we are given this opportunity to showcase this idea that we all have a shared interest in."
Contact Katelyn Newberg at knewberg@reviewjournal.com or 702-383-0240. Follow @k_newberg on Twitter.
Details on the 2017 Students for the Advancement of Global Entrepreneurship USA National Competition
— The main competition will be from 9 a.m. to 4 p.m. Saturday
— At the Sunset Station in Henderson
— About 100 students expected to participate, with eight students in four teams from Henderson high schools
— Winners to be announced at 6 p.m.