Tariffs top of mind at MAGIC retail convention in Las Vegas
August 15, 2018 - 6:39 pm
Updated August 15, 2018 - 7:04 pm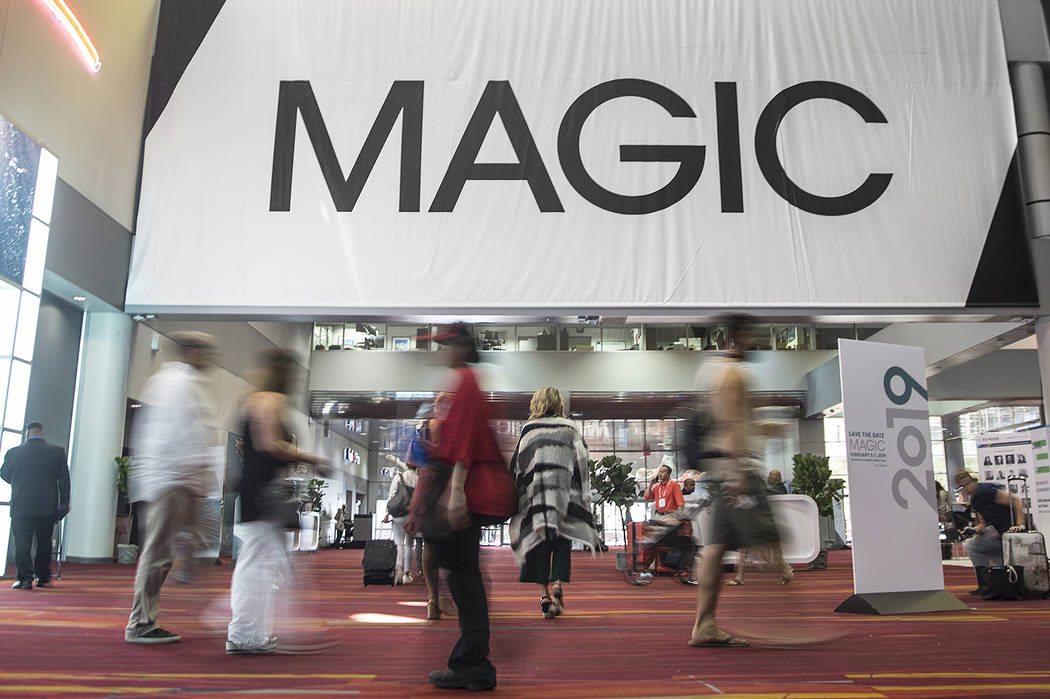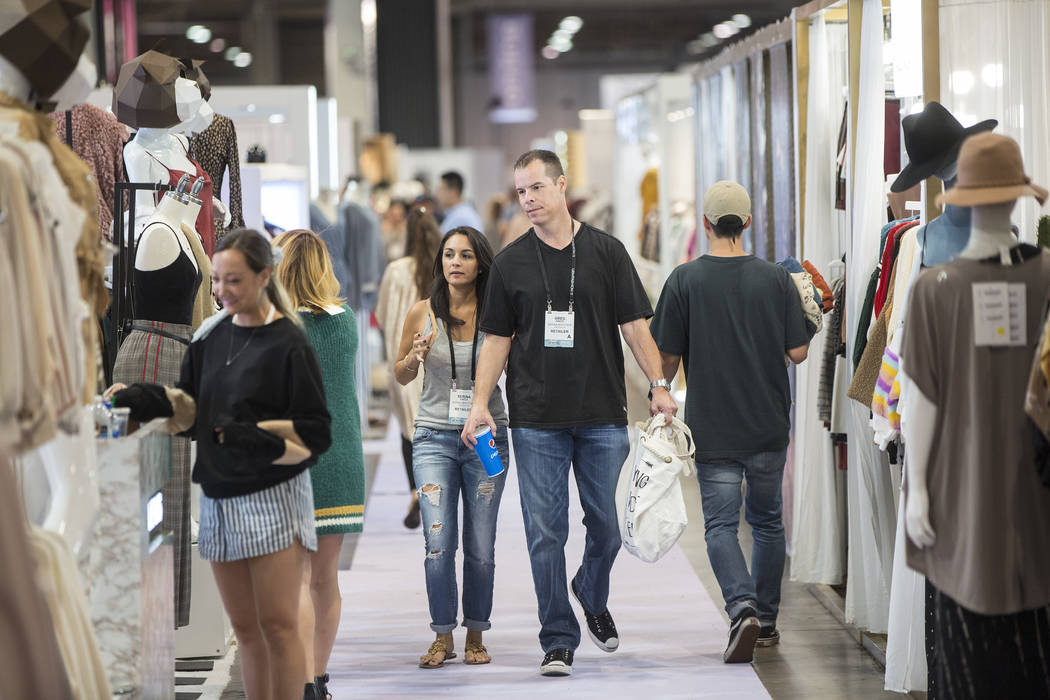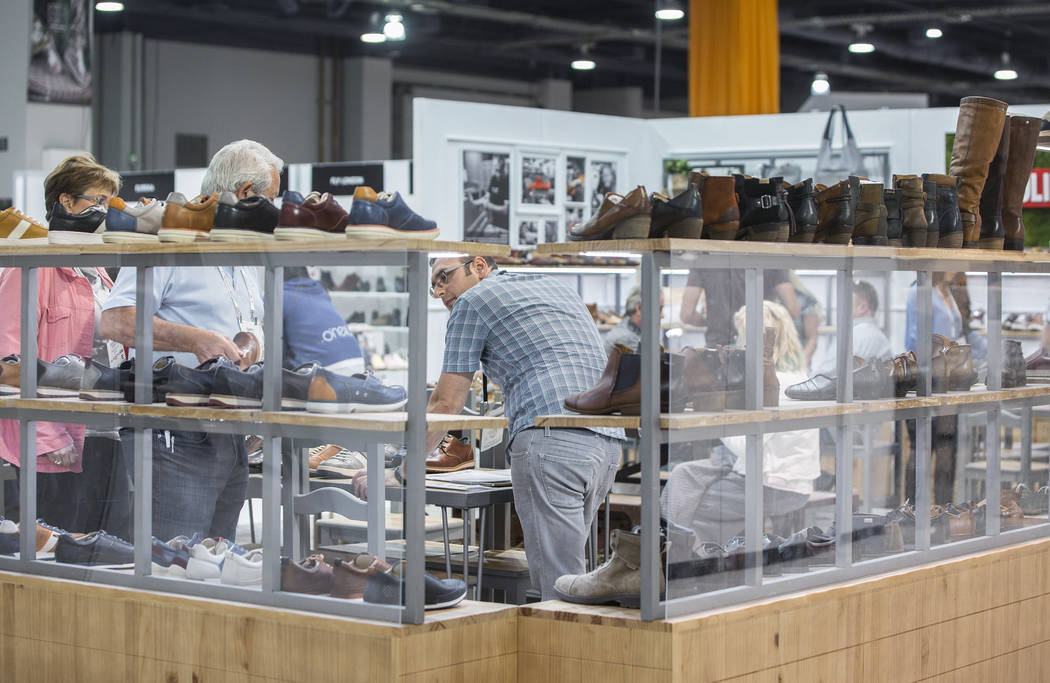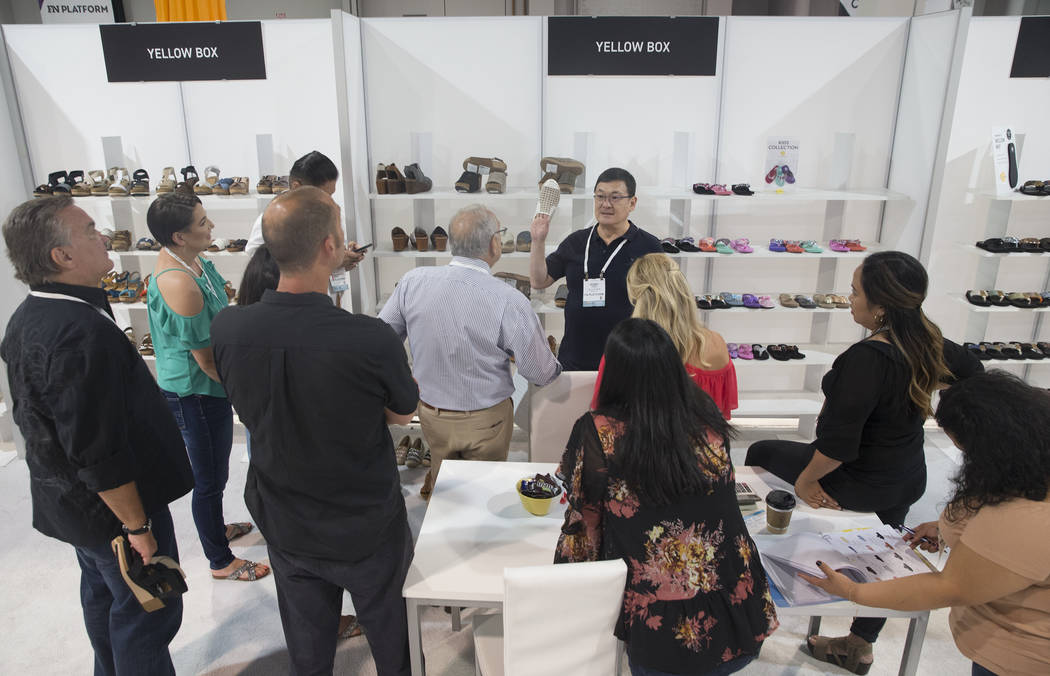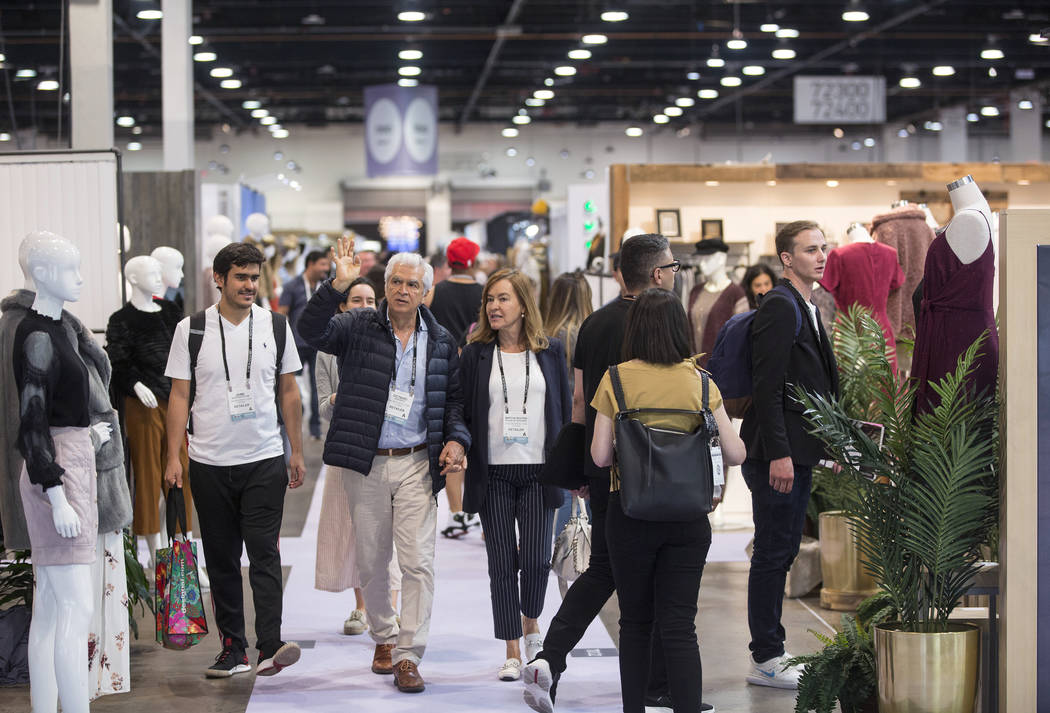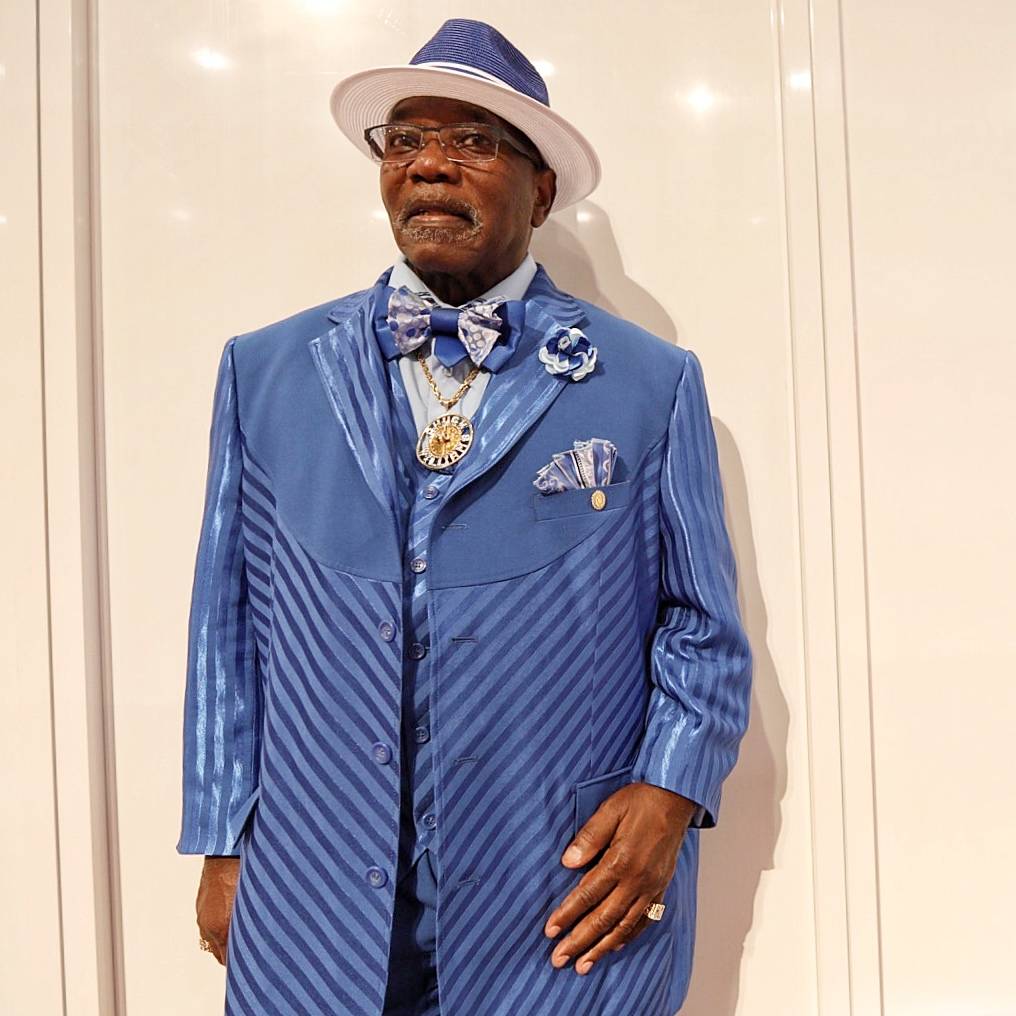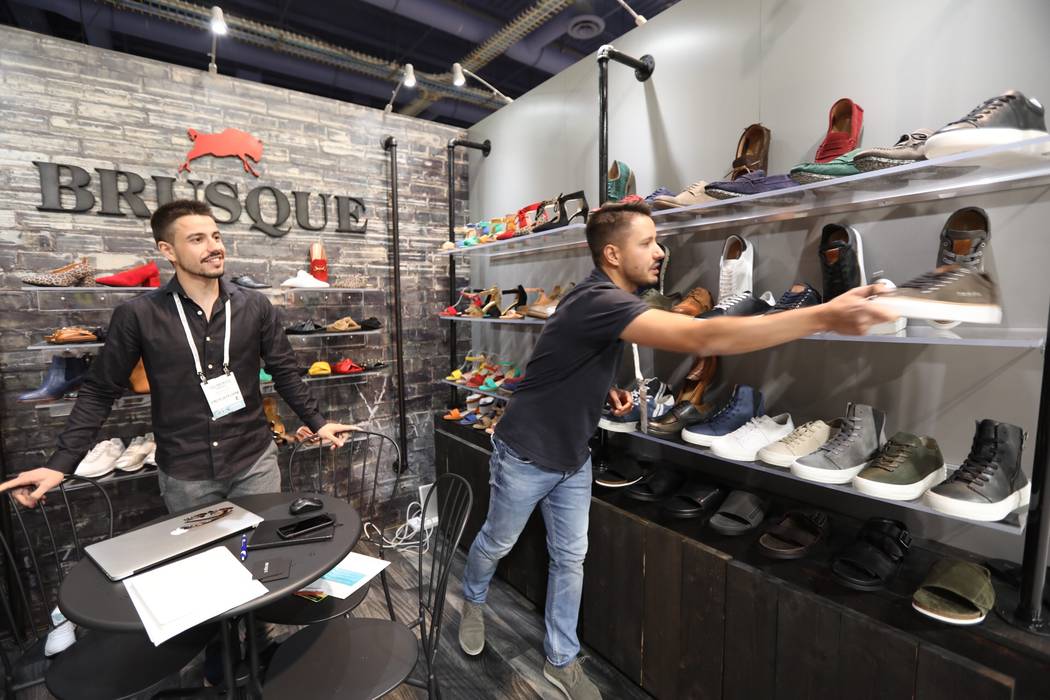 Tens of thousands of fashion industry wholesalers and retailers gathered in Las Vegas this week to strike deals and learn the latest industry trends under a cloud of concern that trade wars could harm their industry.
However, a strengthening dollar gave hope to some importers at the MAGIC show that any imposition of tariffs on clothing and footwear by the Trump administration would be mitigated.
The three-day MAGIC (Men's Apparel Guild in California) show finished Wednesday and attracted more than 80,000 people to the Las Vegas Convention Center and Mandalay Bay, where they browsed aisles of goods ranging from dresses and jeans to sandals and shoes on display by thousands of exhibitors.
"There is a lot of uncertainty," said Carlos Castellon, chief merchandising officer of retailer Novus Inc.
The Trump administration has already imposed tariffs on some Chinese goods and has called for another round on an additional $200 billion of goods, but has for the most part spared apparel and footwear. However, neither the U.S. nor China are backing down in the tariff battle, causing some to fear that tariffs could eventually spread to those industries as well.
Castellon said retailers would have to pass on the price increases to consumers, as industry margins are razor-thin.
"The good news is that the dollar is getting stronger. So if the tariffs come into effect, their impact will be much less on the consumer," he said.
The dollar has strengthened 10 percent against the Chinese yuan since April.
Portugal presence
It can take several months for goods to be produced and delivered, so the mere threat of imminent tariffs "puts pressure on buyers to seek other options immediately," said Christopher Griffin, president of sourcing at MAGIC.
At the show, the Mexican Footwear Chamber promoted the country as an alternative to China, the largest exporter of shoes and sneakers to the U.S. The number of footwear exhibitors from Portugal rose fivefold to 25 this year.
"Higher tariffs for China would make our prices closer," said Cesar Teixeira, owner of Brusque Footwear in Portugal.
Teixeira, who is attending his second MAGIC show, said the weaker Euro has also made their footwear more competitive in the U.S. market. Pratik, another Portugese producer, was making its first appearance at the show, citing in part the slide in the Euro. The company hopes to begin selling its footwear in the U.S. next year, said sales representative Jose Lemos.
While the number of exhibitors from Portugal jumped, many said the show this year seemed to attract fewer exhibitors and visitors.
Mark Claver, national sales manager for western boot maker Ferrini, said his booth was surrounded by about 14 competitors at the show a few years ago. There were four other western boot makers this year.
Fewer vendors
Exhibitors and retailers put the blame for the attendance decline on the rise of online sales and demise of family-owned shops around the U.S.
Jorge Corona, who runs a shop near San Diego and was visiting MAGIC, said many of his competitors have closed their businesses as younger consumers chose to shop online.
With fewer potential clients like himself traveling to the show to buy products, some exhibitors may find it hard to justify the expense, he said.
"We see less and less vendors showing up," Corona said.
Chuck Williams, who runs a fashion shop in North Las Vegas, said he didn't see about a dozen vendors he used to regularly visit at MAGIC.
UBM Fashion, the organizer of the show, has been adapting as the fashion industry goes through profound change.
UBM has been adding more educational classes, such as how to boost sales with Instagram and use Facebook payment, to keep the show useful to attendees, said Kelly Helfman, vice president and brand director of WWDMAGIC.
The show this year also added an "online" area that features 33 new brands showcasing a small selection of goods. Retailers interested in more products from those new brands could browse their online store using iPads provided on spot, said Helfman.
The "online" area is a steppingstone for new companies hoping to get their own space at the show in coming years, she said. The show in February added a section for makeup, a fast-growing segment.
"Beauty goes hand in hand with fashion," said Helfman, adding that retailers can add such items to their stores to boost sales and attract new customers.
Contact Todd Prince at 702-383-0386 or tprince@reviewjournal.com. Follow @toddprincetv on Twitter.
A previous version of this incorrectly reported Helfman's title. She is vice president and brand director of WWDMAGIC.
BEIJING — China says it is challenging a U.S. tariff hike on solar panels before the World Trade Organization, adding to its sprawling conflicts with President Donald Trump over trade and technology.
The 30 percent tariffs announced in January improperly help U.S. producers in violation of WTO rules, the Commerce Ministry said. It said a formal complaint was filed Tuesday with the WTO in Geneva.
The solar duties are separate from tariff hikes imposed by the Trump administration starting in July on Chinese imports in response to complaints Beijing steals or pressures companies to hand over technology.
The duties also apply to imports of solar cells and modules from Europe, Canada, Mexico and South Korea. That strained relations with U.S. allies.
The Trump administration has defended the solar tariffs as necessary to protect American producers, saying import prices were unfairly low due to subsidies and other improper support.
—By Joe McDonald, The Associated Press