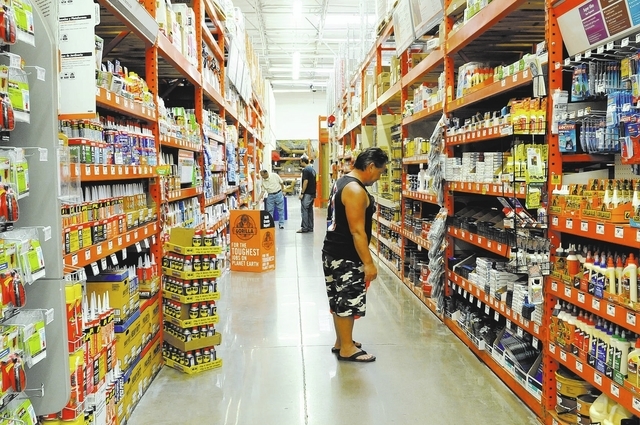 Taxable sales in Nevada and Clark County rose in November at what has become their typical pace.
Nevada's businesses sold $3.71 billion worth of goods in the month, a 2.1 percent gain over the $3.64 billion they sold in November 2012.
In Clark County, sales came in at $2.75 billion, up 5.7 percent from $2.6 billion a year earlier.
As has been the case for most of the last three years, improved spending in consumer-oriented categories pushed up sales.
The biggest spending sector in Clark County, bars and restaurants, saw sales jump 8.3 percent, to $698.7 million. Sales among dealers of cars and car parts improved 11.3 percent, rising to $291.4 million. Furniture retailers posted a 3.4 percent increase, while sellers of appliances and electronics watched sales grow 4.1 percent.
Other categories that showed higher spending included clothing and accessories stores (up 5.5 percent), and general merchandise stores such as department stores (up 2.2 percent). Construction-related sales rose 6.9 percent.
Gross revenue collections from sales and use taxes, which help fund prisons and schools, totaled $296.68 million in November. That was up 4.23 percent year over year. The General Fund share of those taxes increased 3.13 percent year over year to $74.43 million.
The General Fund's fiscal-year portion of sales and use taxes from July through November was 2.3 percent, or $9.1 million, below forecasts of the Economic Forum, a nonpartisan group that projects how much revenue the state will have for its budget.
Contact reporter Jennifer Robison at jrobison@reviewjournal.com. Follow @J_Robison1 on Twitter.