Tech innovations focus of construction industry's biggest gathering in Las Vegas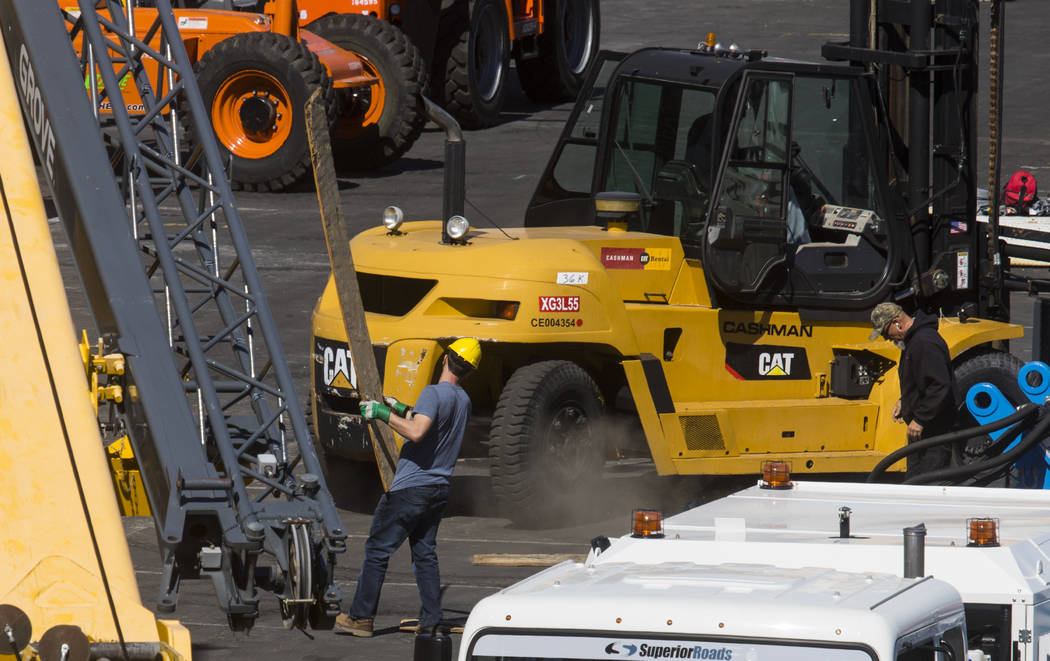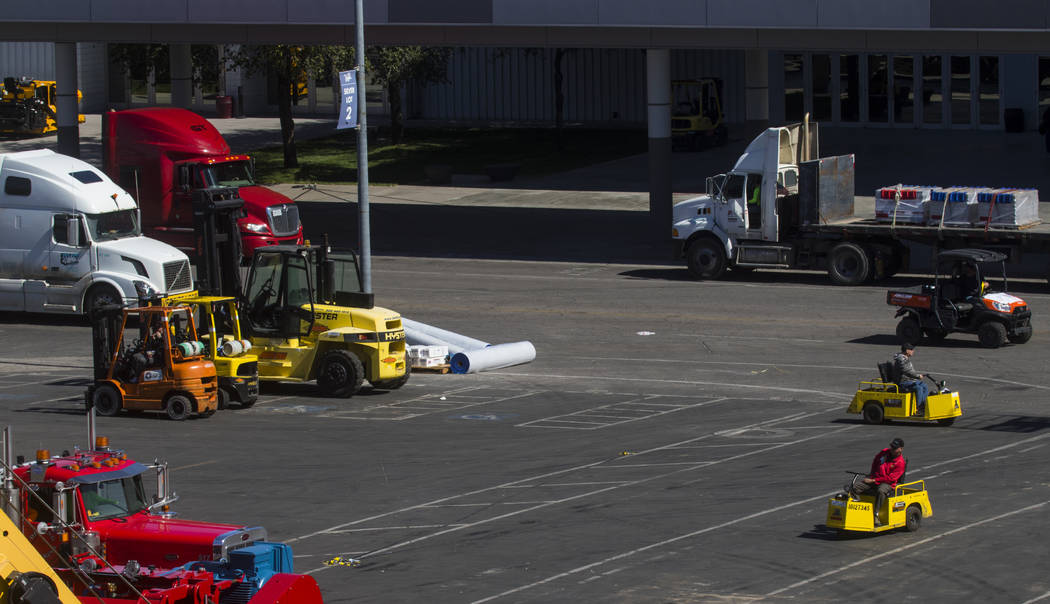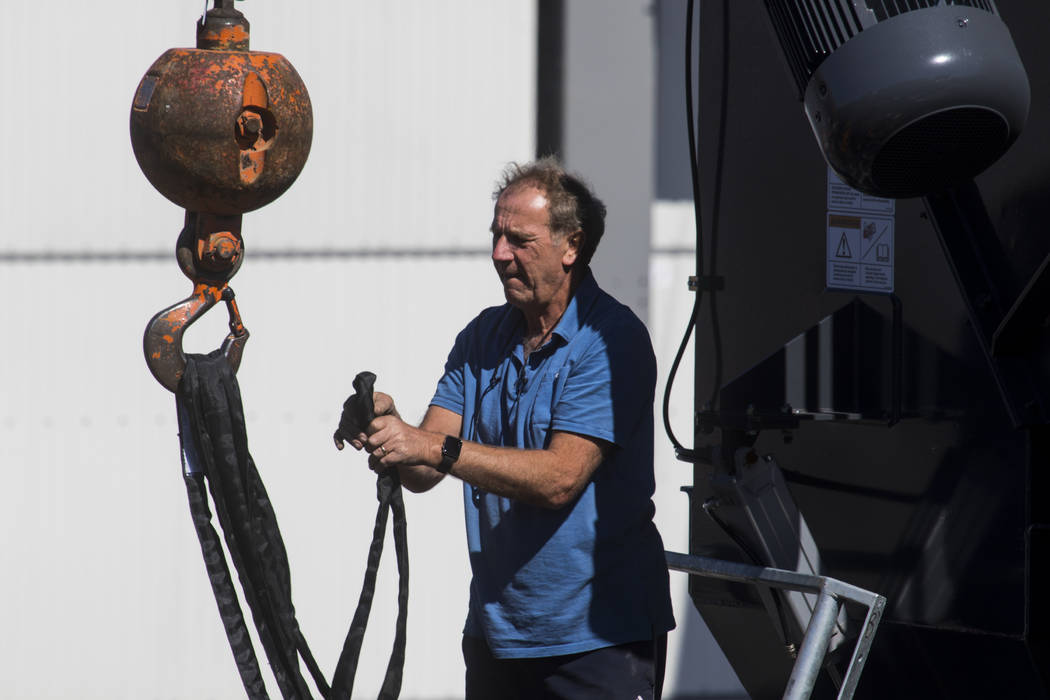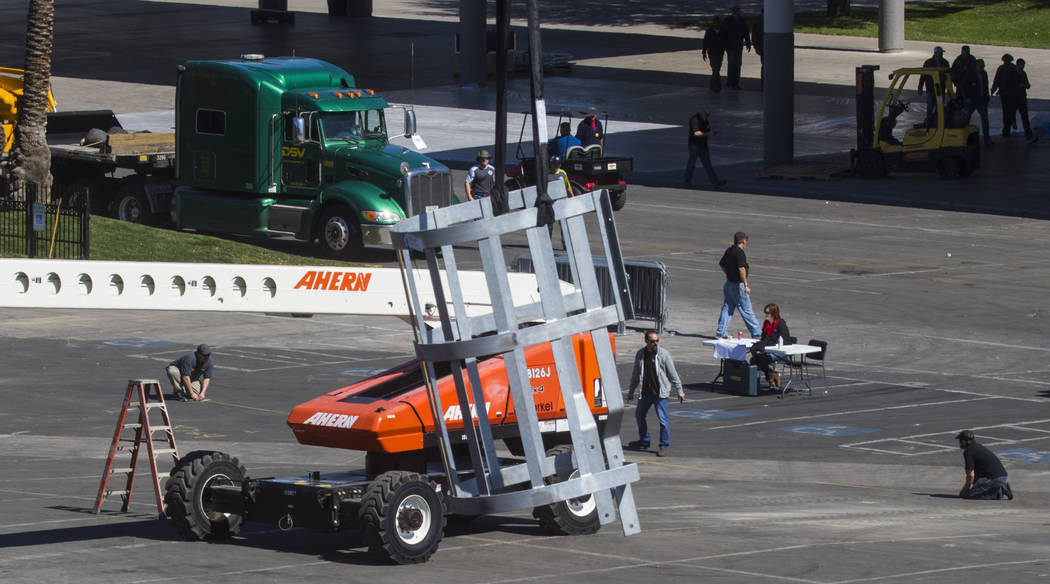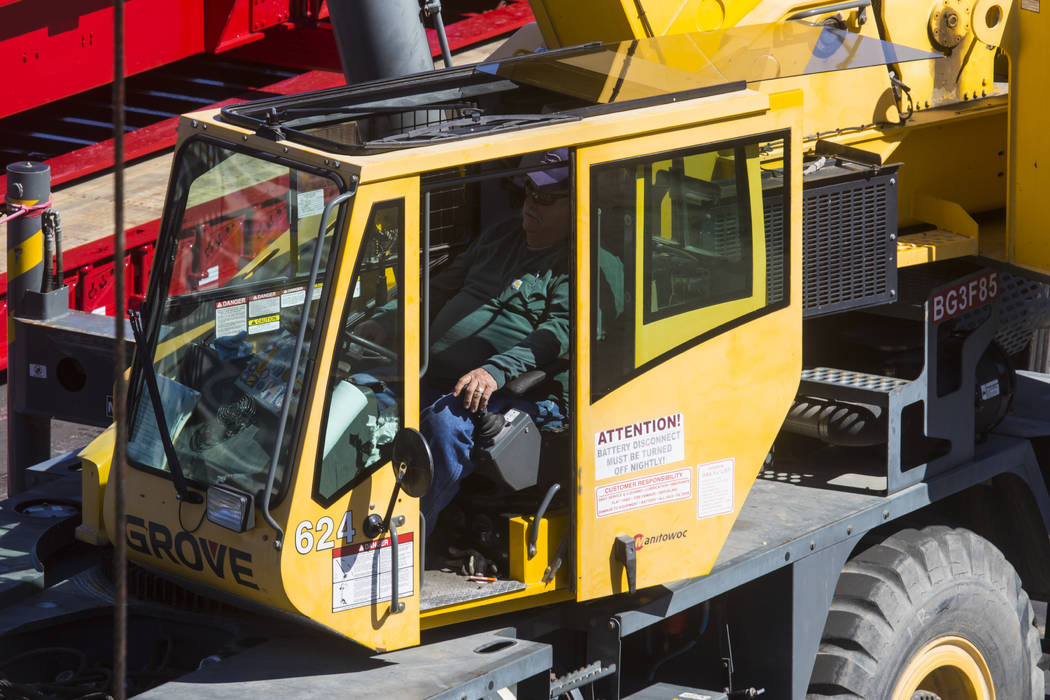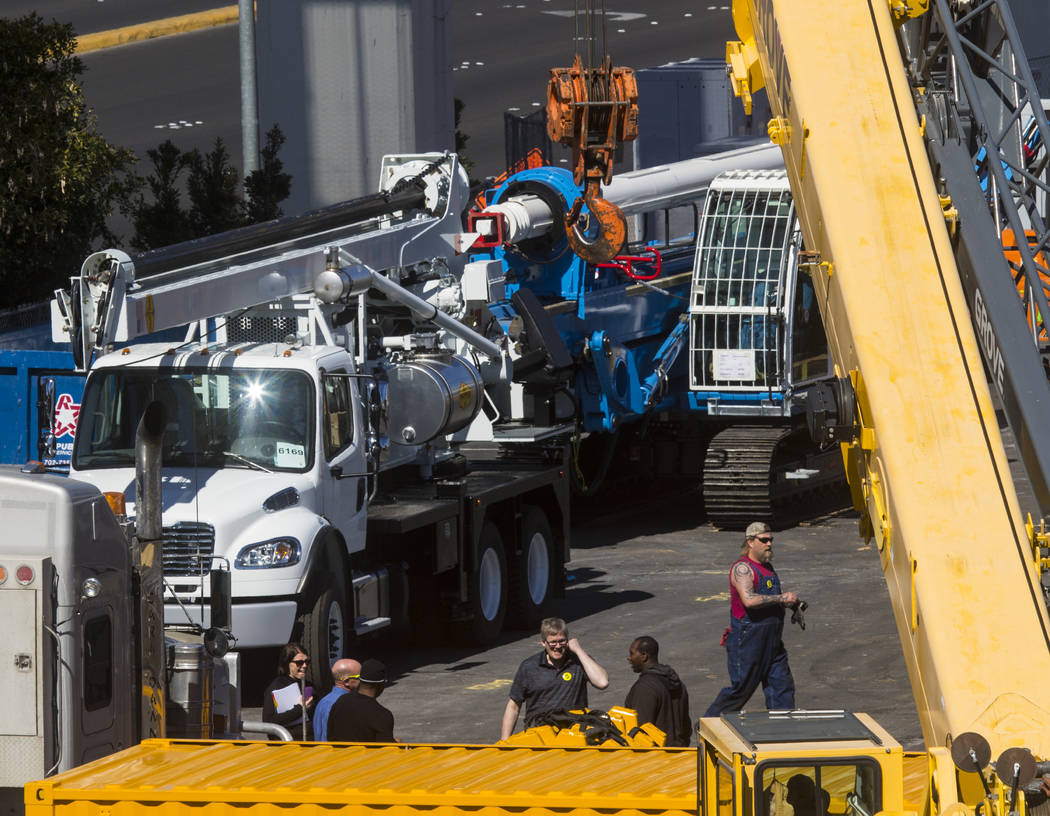 A 16,000-ton excavator sitting in a large sandbox outside the Las Vegas Convention Center will be the star of the construction industry's biggest global gathering, CONEXPO-CON/AGG, which comes to town this week.
Shipped 1,800 miles from Tennessee, the excavator contains a 400-pound, 7-foot-long steel arm, known in industry parlance as a boom, made from a 3-D printer. It will be the first use of large-scale 3-D printed steel when it begins scooping up sand at the show.
The excavator symbolizes the tremendous technological change affecting various aspects of the the construction industry — from smart clothing to drones to 3-D printers — since it last convened for CONEXPO-CON/AGG in 2014.
To help the 130,000 construction professionals descending into Las Vegas grasp the future of their industry, organizers for the first time have set up a separate, 75,000-square-foot area called Tech Experience.
"Over the past three years, all technology has advanced at an exponential rate, and the same can be said for the construction industry," said Sara Truesdale Mooney, CONEXPO-CON/AGG show director.
"Today we have autonomous trucks and augmented reality to allow drawings through glasses on a job site. It is CONEXPO-CON/AGG's role to raise awareness of new products and technologies, drive adoption and industry efficiency."
The Tech Experience will provide an interactive look at the trends and solutions in areas such as job site, workforce and infrastructure. Microsoft and Hyperloop will be among the companies presenting at the Tech Experience.
CONEXPO-CON/AGG is using technology in new ways this year as well. It will be the first Las Vegas show using entrance badges that double as monorail passes.
MASSIVE EVENT
CONEXPO-CON/AGG, which runs Tuesday to Saturday, is held every third year. It will feature more than 2,500 exhibitors representing various segments of the industry such as asphalt, aggregates, concrete, earthmoving, lifting, mining and utilities.
Contractors account for 63 percent of the people attending, while equipment dealers and distributors, the next largest group, make up 17 percent. Foreigners account for about a quarter of attendees and represent 150 countries.
Simply setting up and hosting CONEXPO is a technological feat itself.
The show will cover 2,500,000 square feet — enough to fit 43 football fields — around the convention center. Roughly 475,000 square feet of outdoor pavilion space is required, a record for a local convention.
Companies including Caterpillar, Liebheer and Komatsu will be displaying equipment such as excavators, cement-mixer trucks and cranes weighing a combined 110 million pounds.
$24,500 WORTH OF FUEL
It takes more than 330 forklifts and 33 cranes a total of 45 days to set up and dismantle CONEXPO-CON/AGG. More than 445 barrels of fuel, valued at about $24,500, will be consumed by generators and light towers during the show.
Caterpillar will have one of the largest displays at the show with more than 40 machines spread out over an area the size of a football field. Eight of the machines will be presented for the first time. Overall, there will be about 1,000 new products at CONEXPO-CON/AGG this year.
Taking that into account, it is not surprising that the impact on Las Vegas is significant, at nearly $190 million, excluding gaming revenue.
"The demographic it attracts is a grand slam — male, mid-40s with strong incomes who truly desire to spend as much as they can on this trip," said John Madonna, a 13-year veteran at Desert Cab. "CONEXPO never disappoints."
HISTORY
CONEXPO's roots go back more than 100 years and 2,000 miles to Ohio in 1909. The show was considered a "hazardous experiment" event by contemporaries. The 40 exhibitors compared their equipment to horse-drawn units.
The show took off during the construction boom sweeping the United States after World War II. Foreign companies began exhibiting at CONEXPO in the 1970s, driving attendance yet higher.
The need for more space forced the show to relocate to Las Vegas in the 1980s.
The CON/AGG show teamed up in 1996 with CONEXPO, creating the construction industry's biggest global convention.
Today, CONEXPO-CON/AGG is the largest convention in Las Vegas by square feet and third-largest by attendees after CES and AAIW/SEMA, both of which attract more than 150,000.
CONEXPO-CON/AGG is produced by the Association of Equipment Manufacturers.
TECH EXPERIENCE
The new Tech Experience section will feature 49 exhibitors demonstrating live 3-D printing, solar-powered roads, drones, robots and more.
It will also be the location of 40 so-called Tech Talks — short, inspirational presentations in the style of Ted Talks — that will focus on innovation.
Tech Talk speakers include Hyperloop One Director of Manufacturing Wayne Rapp, Microsoft HoloLens Senior Director for Strategy D'Arcy Salzmann, Solar Roadways Co-Founder Scott Brusaw and JB Knowledge CEO James Benham.
Salzmann will discuss the use of Microsoft's wearable technology on job sites, while Benham will present on how drones are transforming construction sites.
There will also be nearly 150 educational classes at the Westgate Las Vegas convention center covering 11 topics from safety to business management to equipment maintenance.
ENTERTAINMENT
After a day of classes and inspecting equipment, the entertainment begins for attendees.
CONEXPO-CON/AGG coincides this year with NASCAR, and organizers are promoting it among the list of entertainment options for attendees.
Aside from NASCAR, CONEXPO-CON/AGG visitors are entitled to discounts at SpeedVegas, the High Roller, Papillon Grand Canyon Helicopter Tours and Las Vegas ATV Tours.
CONEXPO-CON/AGG is hosting meet-ups for young attendees to help new industry members make contacts. The meet-ups include visits to the Omnia Nightclub at Caesars Palace and Hakkasan Nightclub at MGM Grand.
Organizers are also hosting a benefit concert by rock group Foreigner at the Brooklyn Bowl on Wednesday for 2,300 attendees. The money raised from the ticket sales will go to support a not-for-profit fund helping military veterans find careers.
"Veterans have a skill set that really fits with the construction industry," said CONEXPO-CON/AGG's Mooney.
Contact Todd Prince at tprince@reviewjournal.com or 702-383-0386. Follow @toddprincetv on Twitter.