Terrible Herbst to open large travel center in Southern Nevada
Updated April 19, 2018 - 5:22 pm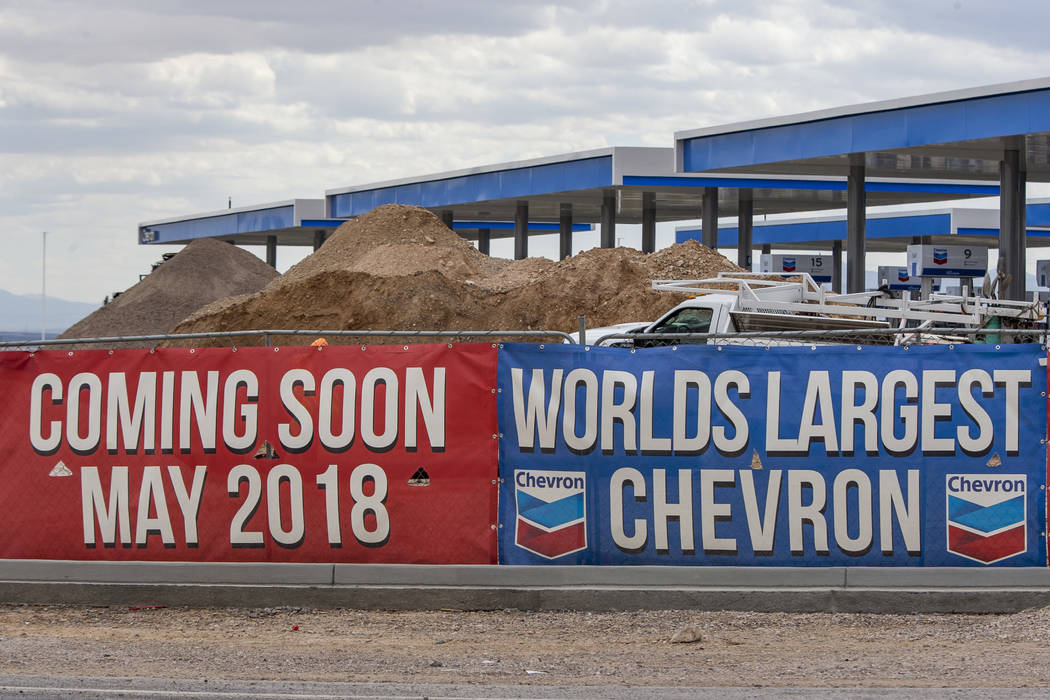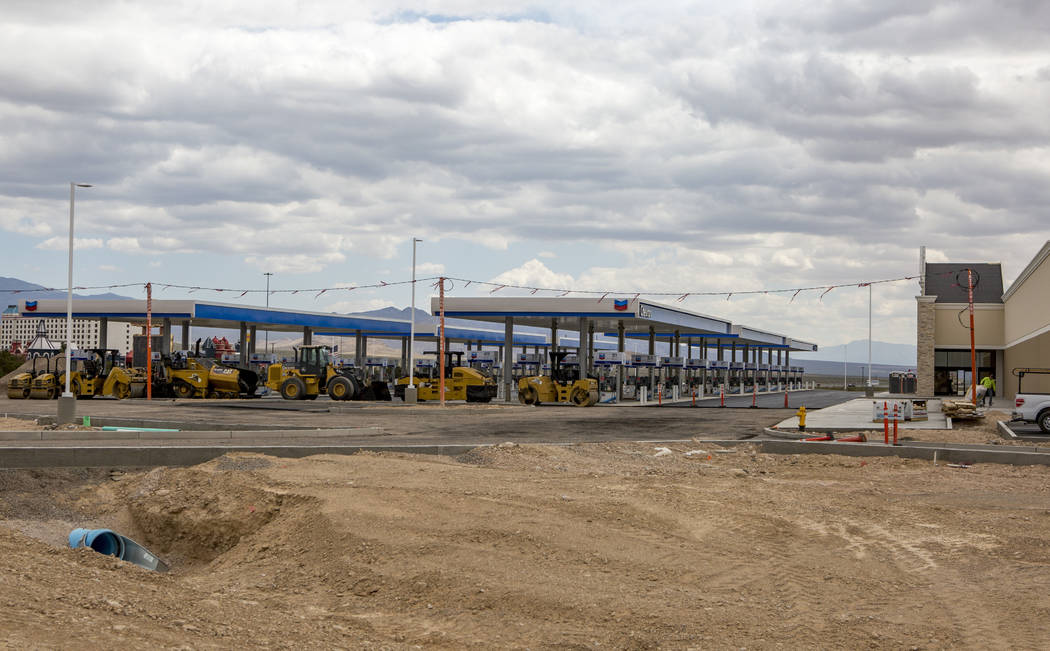 Terrible Herbst will open what it calls the world's largest Chevron in May.
The 50,000-square-foot commercial travel center will include 96 fuel pumps and the third White Castle restaurant in Southern Nevada.
The travel center is located near the intersection of Interstate 15 and Goodsprings Road. Neighboring gas stations to the center sold gas for over $3.80 a gallon.
The center is across from the Gold Strike casino. Nevada gaming regulators approved the sale of Gold Strike to the Herbst family in April 2015.
Signs outside the travel center advertise the site as Terrible's Road House.
A representative for Herbst, known for its mustachioed mascot and large American flags, declined to comment on the travel center.
Earlier this month, Clark County issued construction permits for $300,000 worth of work on the White Castle.
The other White Castle locations are outside Casino Royale on the Strip and near Fremont and Fourth streets downtown.
The Herbst family was a driving force in bringing the 5,300-square-foot chain to the Strip.
In June 2016, the county issued permits for $5 million worth of work on the travel center.
Contact Wade Tyler Millward at wmillward@reviewjournal.com or 702-383-4602. Follow @wademillward on Twitter.