The 5 best things to buy in December
December 3, 2014 - 2:45 pm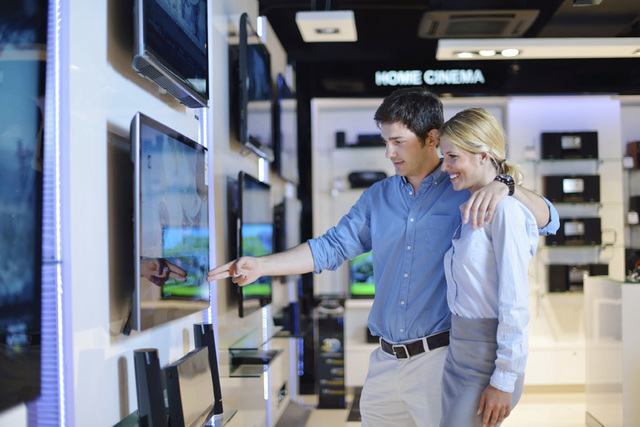 November might claim some of the biggest sales of the year with Black Friday and Cyber Monday, but it's possible to save big bucks in December, too. In fact, the end of the year is a great time to snag discounts across the board, as retailers make room for new merchandise.
However, there are especially large discounts on some items this month that can help ease your budget to finish out the year.
Best Time to Buy: December Edition
Hopefully you haven't finished your holiday shopping yet, because December is the best time to buy several select items. Of course, even if you aren't shopping for anyone this month, there might be a thing or two you've personally been wishing for all year — why not get it if it's on sale now?
Whether you're shopping for a new TV, computer or just a few movies to sit back and enjoy, entertainment of all sorts is the best investment this December.
HDTVs
Miss out on the Black Friday electronics madness? It's not too late to score big ticket items on the cheap, especially when it comes to HDTVs. Retailers are still riding the year-end hype over TV sales, and adding the holiday shopping hype to it.
Even better, while Black Friday is all about discounting off-brand sets, it's top brands that get attention as the holidays near.
Blu-Ray DVDs
Now that you have that fancy TV, you better have some high-quality films to watch on it. Blu-rays tend to go on sale for Black Friday, but lower prices extend well into December and retailers often add on additional discounts through the end of the year.
However, even if you don't have any interest in building out your home theater, what better cost-effective holiday gift for just about anyone than a few movies?
Desktop Computers
The best time to buy a computer varies depending on what type you need. If you're interested in a new laptop, that savings window of opportunity has already passed. Laptop prices actually tend to increase from November to December.
However, if it's time to replace your desktop, now is the time to do it as prices drop significantly in December.
Off-Color Cars
Have you had your eyes on that hemi-orange Challenger for months — or maybe a rally-yellow Camaro?
Even if you don't have a new muscle car in your sights, off color vehicles are likely to be steeply discounted this month. They're harder to sell, and dealers are trying to hit year end quotas, so they will be doing all they can to clear out the rest of the current year's inventory.
Tools and Hardware
Think about it: Do you want to be up on your roof patching leaks or in the back yard repairing your deck right now? Of course not, it's winter!
For the same reason as the June Best Time to Buy guide, the absence of DIY projects due to harsh weather means you can pick up tools and hardware for less in December as well. Not to mention, there are probably quite a few dads who would love a new power drill or saw as a gift.
They might not get use for a few months, but at least you can save now on what would be a future expense.
It's not too late to take advantage of seasonal price drops, as long as you know where to find them. By planning your purchases strategically, you can save on just about any expense no matter what time of year it is.
Related Stories:
–3 things you can do now to save on holiday shopping
–The best things to buy in June
–10 ways you can spend money to save money