The Bend retail complex takes form with pickleball, eateries in the works
Updated March 15, 2023 - 11:54 pm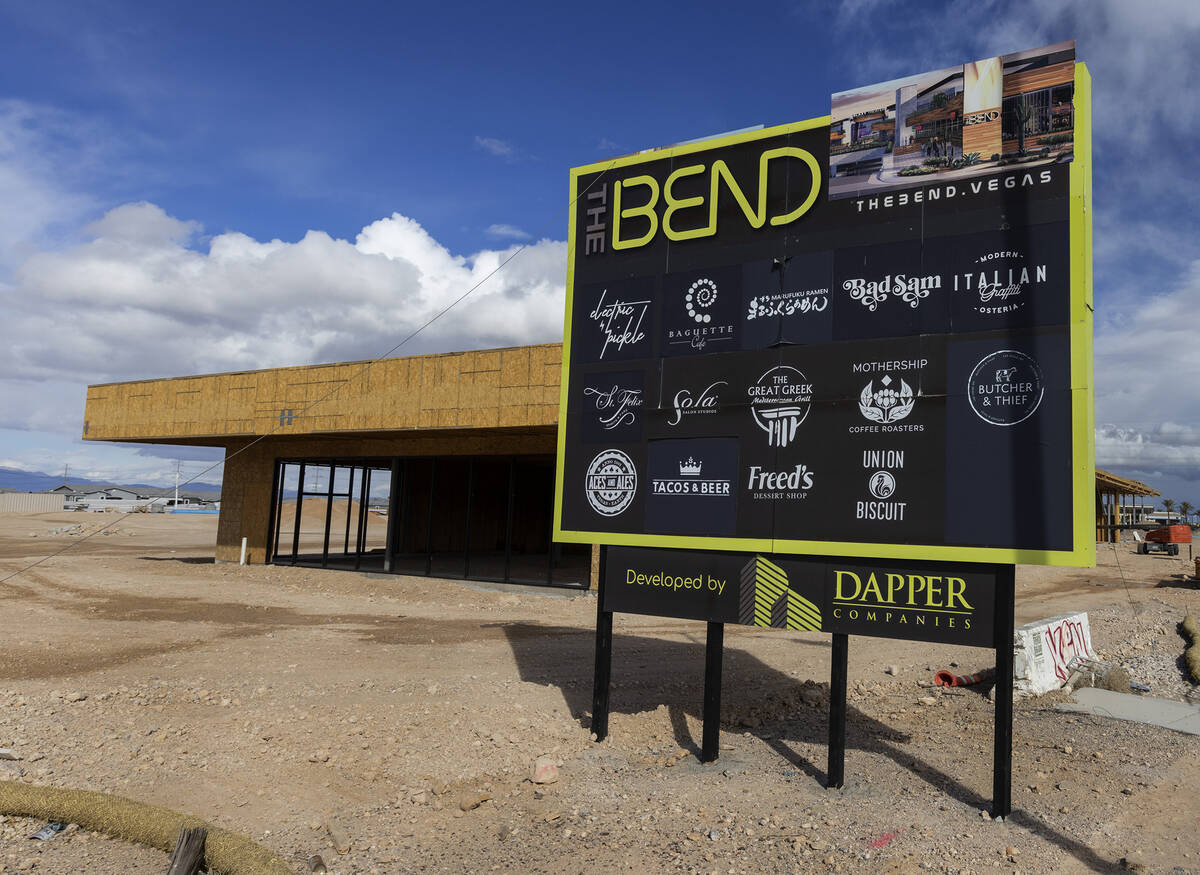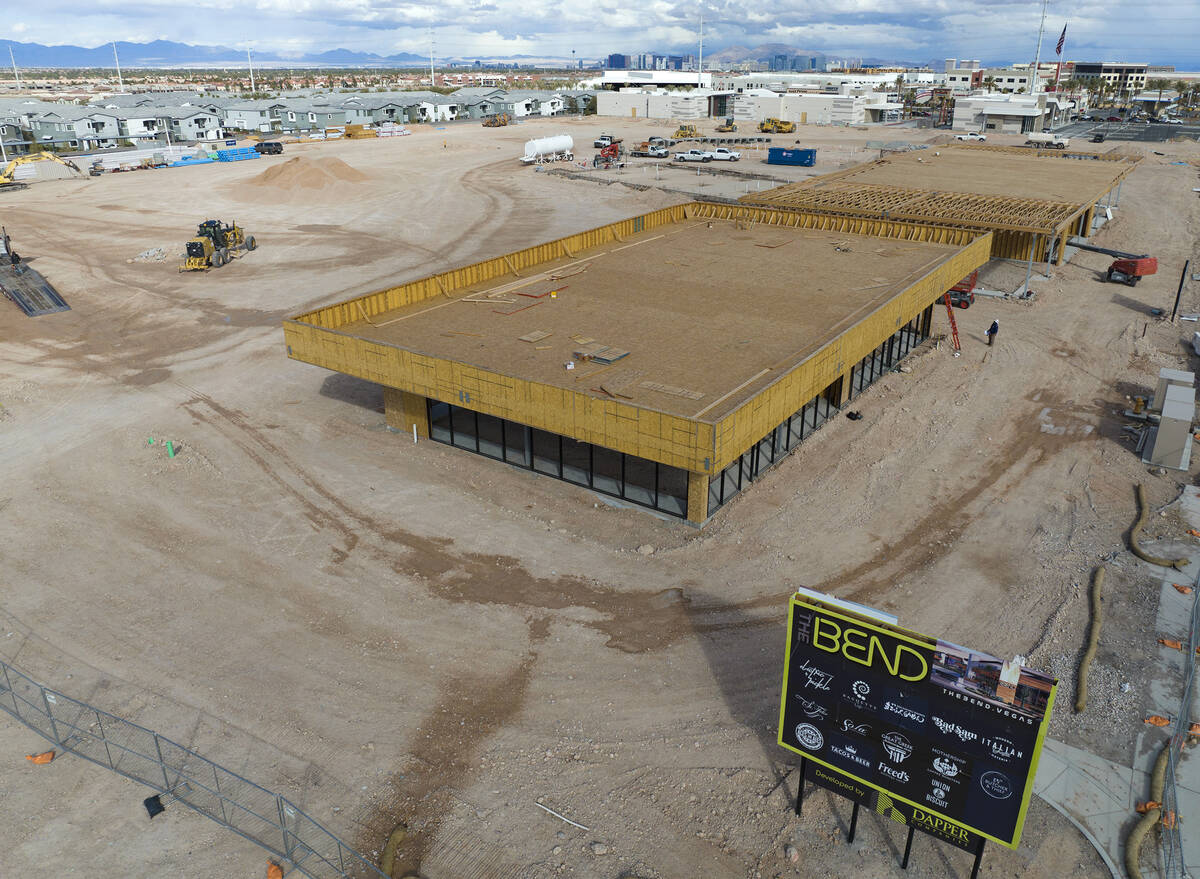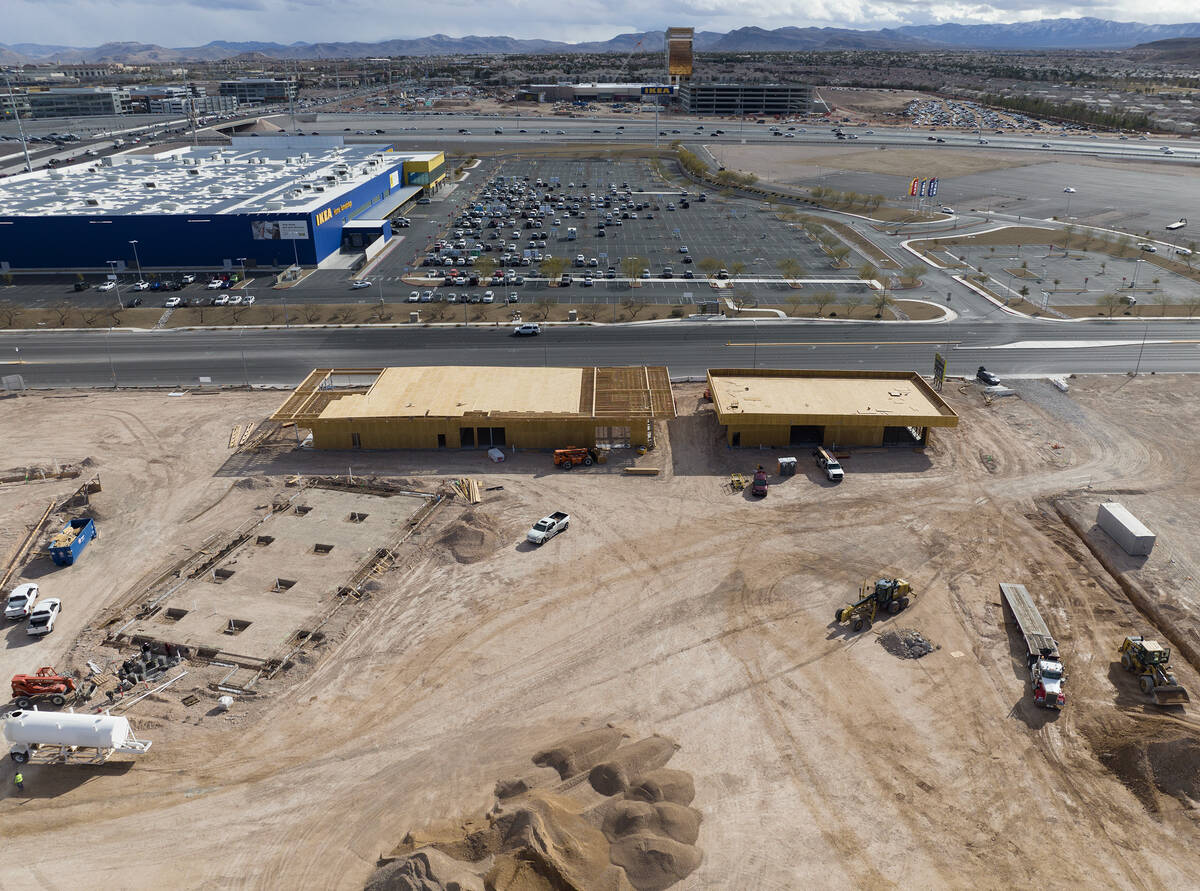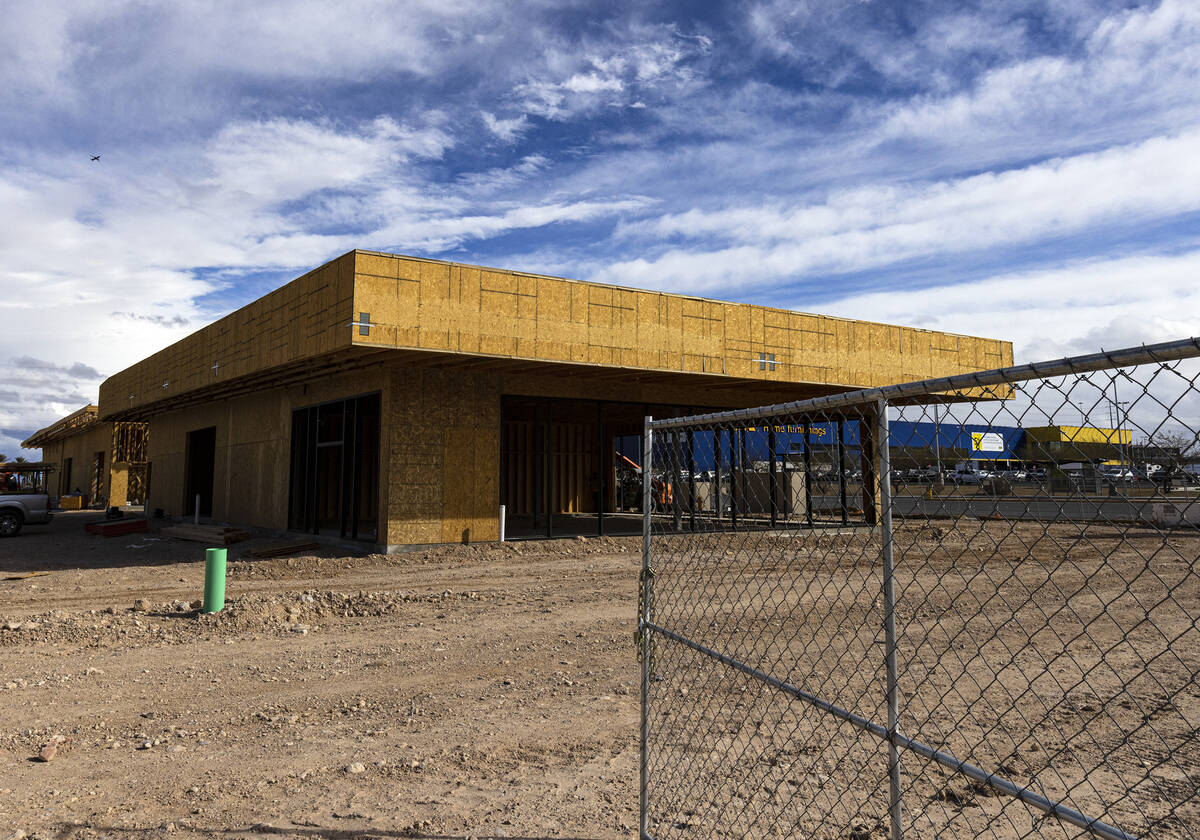 A retail project across from Ikea in the southwest Las Vegas Valley is taking shape, years after its developer first unveiled the plans.
Construction crews have put up the first few buildings at The Bend, a roughly 10-acre, $60 million project on Sunset Road just west of Durango Drive.
More buildings will follow, and project developer J Dapper, owner of Las Vegas-based Dapper Companies, expects restaurants to start opening at the earliest this fall.
He also said The Bend's first phase, slated to feature more than 60,000 square feet of retail space, is fully leased.
The Bend has been on the drawing board for more than five years, and after a series of redesigns and other delays, it's poised to bring a new wave of food-and-beverage spots to a growing area of Las Vegas.
Its tenant roster includes Freed's Dessert Shop, Baguette Cafe, Aces and Ales, St. Felix, The Great Greek and Electric Pickle, a pickleball venue that will sling food and drinks.
'Patiently waiting'
Freed's managing partner Max Jacobson-Fried told the Review-Journal on Wednesday he was drawn to the complex because of the area's growth and Dapper's vision to fill the project with local eateries.
Jacobson-Fried said he wasn't tempted to look elsewhere in the southwest valley while he waited for The Bend to take shape. He noted the bakery, a local favorite, used its time in other ways, opening new locations in areas including Summerlin and Las Vegas' Arts District.
Dapper's firm announced Freed's lease at The Bend just over four years ago, in early 2019.
"We've been patiently waiting. … We just believe in the project," Jacobson-Fried said.
St. Felix owner John Arakaki, whose restaurant-lounge has locations in the Los Angeles area, on Wednesday also pointed to the locals-feel that Dapper aims to bring to The Bend.
Arakaki cited the mountain views, its proximity to the Strip and big employers nearby including hospitals, cage-fighting league UFC and online sports-betting company DraftKings.
Arakaki said he signed his lease for The Bend maybe three to four years ago. Asked if he ever thought about leaving the project, he said he was "unwavering" because of the developer.
"It comes down to vision and who's behind it," Arakaki said.
Change of plans
Dapper unveiled plans for The Bend in late 2017, and his company later announced it expected to break ground by the end of 2018.
Eventually, he started site work around early 2020 after a series of redesigns and a change in the project's lead architect, saying at the time that dealing with Clark County officials, design professionals and others "just doesn't happen overnight."
Among other changes, he ultimately scrapped The Bend's underground garage in favor of an above-ground structure. Dapper said recently that he had to bring in 80,000 cubic yards of dirt to refill the hole that work crews had dug for the underground parking area.
He also replaced The Bend's former anchor tenant, a Galaxy multiplex, with Electric Pickle after the pandemic sparked big financial woes for the movie theater industry.
The pickleball venue, which Dapper announced in summer 2021, is expected to span about 70,000 square feet and is part of The Bend's second phase.
He aims to start construction on that phase later this year.
Contact Eli Segall at esegall@reviewjournal.com or 702-383-0342. Follow @eli_segall on Twitter.