The Mercer brought back to life by StoryBook Homes
January 13, 2016 - 5:12 pm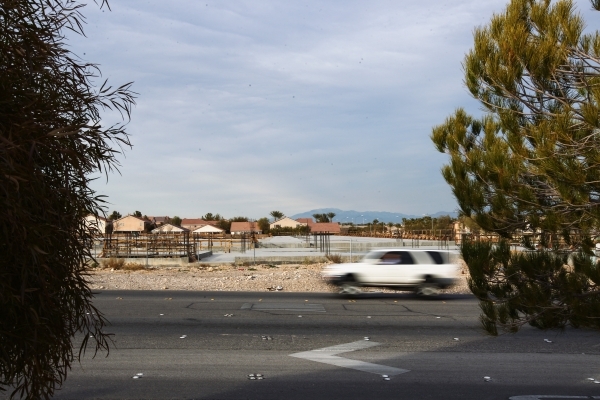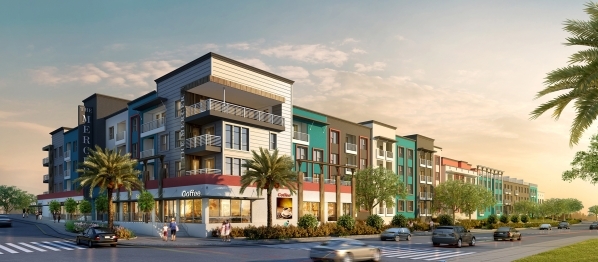 Yet another local housing project is on its way back from the dead.
But before The Mercer could come back to life, its developer, StoryBook Homes, needed to rebuild itself. In the process, StoryBook has both charted a new company direction and showed how it's still a challenge to convince some lenders to give Las Vegas a shot.
StoryBook closed on The Mercer's parcel in 2012, at the bottom of the market. Even that fortuitious timing hasn't made things easy, said StoryBook principal Wayne Laska. It's been more than three years since the land buy, and The Mercer is only now set to come out of the ground in the next 30 days.
"We needed to build our business back up again and get ourselves into a good financial position," Laska said. "Until we did that, no lender was going to touch us with regards to loaning money to build the project."
The Mercer and StoryBook suffered through the housing bust with the rest of the market.
JDL Development of Chicago bought The Mercer's 4.2-acre parcel, at the northwest corner of West Tropicana Avenue and Grand Canyon Drive, for $5.45 million in June 2006 and planned a $50 million condo project with 113 units priced from the $400,000s to the $700,000s.
JDL poured concrete building footings, framed first-floor walls and dug an underground parking garage before it stopped work because of poor sales in November 2008. Lender First American Bank of Illinois took back the property in May 2009. The wall frames came down, though the garage stayed.
At the same time, StoryBook watched its local single-family home sales plummet from 165 units per year before the recession to a low of 50 closings in 2008. The family-owned company struggled to stay afloat.
But executives knew a great land deal when they saw one. StoryBook snagged The Mercer's parcel out of foreclosure for $1.25 million in September 2012, with plans to finish the project when the builder was healthy again.
StoryBook's single-family sales are back on track — it will close on 120 homes in 2016.
But it will build more than double that at The Mercer, where it plans 175 rental units with monthly leases starting at around $1,150. Fourth-floor penthouse units with Strip views will rent for about $3,500. The property should cost $30 million to build out, Laska said.
Nevada General Corp. is the general contractor. Humphreys of Dallas is the architecture firm.
The Mercer is a big-time departure for StoryBook Homes, which has never before built an apartment community.
The idea, said Laska, is to diversify StoryBook's cash flow, partly to weather future downturns.
StoryBook also owns an apartment parcel in the Silverado Ranch area. The company isn't ready to announce plans, but the lot could contain up to 200 units.
It hasn't been easy to get The Mercer ready for groundbreaking.
It took six months to convince an Oklahoma bank to lend for construction. That compares to less than a month typically needed for StoryBook to secure single-family building loans.
"It was a little bit of a struggle to get financing, one, because it was our first (apartment) project, and two, because Las Vegas is still looked at a little hesitantly by some lenders outside the community," Laska said.
The Mercer also re-enters a market with lots of competition. Constellation, a 124-unit luxury apartment community just up the 215 Beltway in Downtown Summerlin, is set to begin leasing soon. One of Constellation's developers, The Calida Group, is also building Elysian West, a 466-unit rental community at Tropicana and the Beltway. The Gramercy is leasing 245 units near Russell Road and the beltway.
"There's not unlimited demand," Laska acknowledged. "But I do think there's pent-up demand for nice places to live in good areas that are close to the 215 Beltway."
Christopher Bentley, a principal in The Bentley Group Real Estate Advisors and a multifamily specialist, agreed there's room for The Mercer and other planned projects.
"I think there's still some depth in the market," Bentley said. "These projects are not really competing with existing products. They're more of a luxury rental that competes more with high-end rental condos or homes. That market had really not existed here before."
It exists now because growing numbers of affluent locals are less interested in owning a home, Bentley said.
"People with higher incomes want the amenities (of ownership) without having to actually deal with ownership," he said.
But Bentley also called for some prudence.
"We're definitely getting to the point where we have to start being a little bit more cautious, letting some of these projects get built and leased up," he said.
Contact Jennifer Robison at jrobison@reviewjournal.com. Find @_JRobison on Twitter.