The office: From cubicles to open space to maybe no desk at all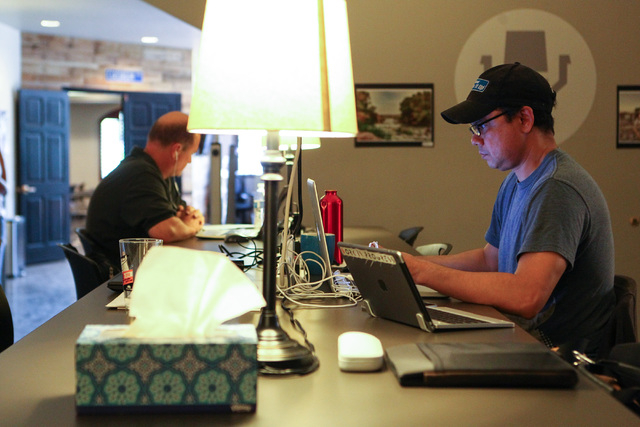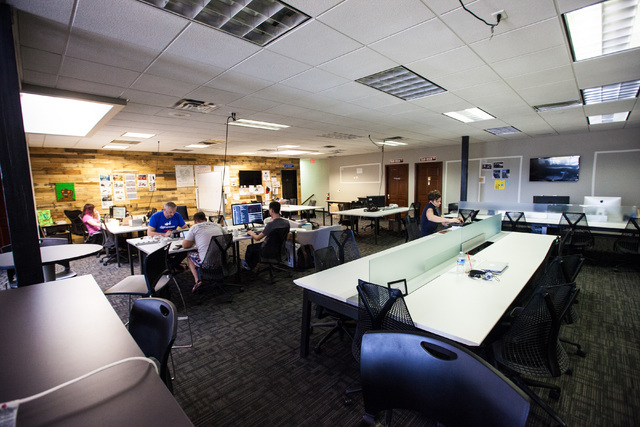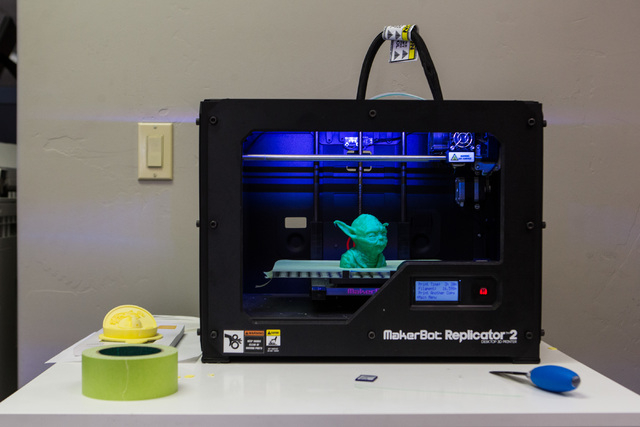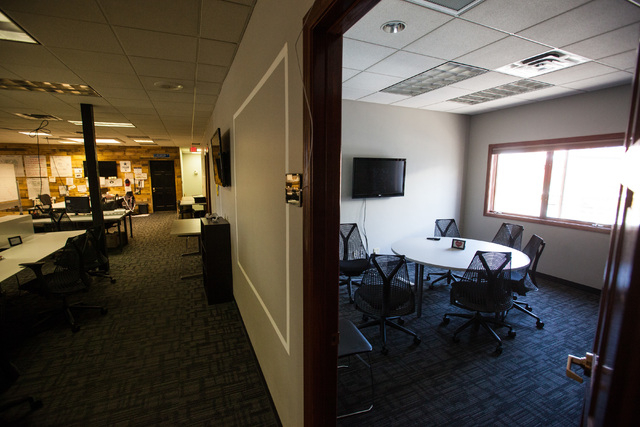 Your office space is about to change.
Again.
From those 20th Century walled suites to yesterday's cubicle farms to today's open-space warehouses, the American business suite has been on odyssey of discovery, and it's about to breach yet another new frontier.
Tomorrow, you might not have a desk at all.
This isn't fantasyland stuff pushed by idealistic architects or hip tech companies with IPO money to burn. It's an approach that at least one major real estate company already practices nationwide, and one you'll see firsthand locally within the next decade.
"There's a misconception that thinking differently about the work environment is for Google," said Beth Moore, workplace strategies director at commercial real estate brokerage CBRE and the featured speaker at an Urban Land Institute seminar on the topic Wednesday morning inside downtown's Molasky Corporate Center. "Creating a compelling, thoughtful environment can be for every industry and every size of company. It's based on an internal look at your business and its priorities, make up and future needs, and designing a workplace around those needs."
CBRE is more than 20 offices into a companywide initiative, called Workplace 360, through which it's converting every branch into "address-free" locations without assigned desks or cubicles, and with fewer workstations altogether. The brokerage is saving big on real estate: Its Los Angeles office had 191 people in 61,000 square feet in 2013. Today, it has 250 people in 48,000 square feet.
CBRE managed the transformation by ditching the old way — counting heads, listing positions and assigning cubicles or offices — and asking pointed questions about how employees operate today. One of the biggest findings? Thanks to technology and the collaborative nature of their work, employees were using their assigned space just 51 perent of the time. The rest of the time, they were in a conference room, at a colleague's desk, out with a client or traveling.
"They were working in a variety of ways because they had the technology to support that," Moore said. "We were spending a lot of money on real estate that was not being used all the time."
So the company surveyed employees on needs and wants, and borrowed some ideas from CBRE colleagues in European and Australian offices. The end result is what Moore called "activity-based working." It relies on flexible spaces that employees can rotate through and plug into anytime, as well as "neighborhood" clusters in which people working on a project can camp out for a while.
CBRE is overhauling every U.S. office with the concept as its leases come up for renewal.
There can be upfront costs to the switch, Moore said. New technologies aren't always cheap. It balances out, though, because CBRE is using less space. The money the brokerage saves on real estate is being invested in upgraded technology, training and services, Moore said. One example: The brokerage brings in locally brewed coffees for employees who wanted to experiment with unusual regional flavors.
"For every business, there's that low-hanging fruit — those small ways in which you tell employees their opinion matters," Moore said.
It's an idea CBRE will apply to its 90-employee Las Vegas office when the lease on its space inside HC|The Hughes Center is up in the next few years, Moore said.
Local brokers will use the refashioned office as a model for tenants and developers interested in maximizing space, said Randy Broadhead, a senior vice president with CBRE Las Vegas.
Workplace 360 and concepts like it are "the natural next step" beyond today's open-office trend, Broadhead said.
"People have to be more forward-thinking about how they lay out space, how to make it more efficient, and how to embrace new technologies," he said.
In its flexible nature and emphasis on technology, activity-based working looks like coworking, a decade-old movement in which entrepreneurs, independent contractors and other unaligned professionals share space in one office.
Downtown Project's Work in Progress is one local example. In the 10,000-square-foot center at 317 Sixth St. in downtown Las Vegas, 160 regular members and several corporate groups of five to 10 members come and go from 88 workstations and half a dozen team rooms. The $200 monthly lease also comes with startup services including workshops, lunch-and-learn events and mentoring.
It's the most affordable option for startups that need to stay lean and control expenses, said George Moncrief, director of Work in Progress and entrepreneur in residence for Downtown Project's Vegas Tech Fund.
But established businesses are also embracing the footloose concept. Internet radio provider Pandora has a small sales staff stationed in the office. On-demand delivery service Postmates coordinates drivers from the space, and rideshare business Uber is kicking the tires on Work in Progress if it can get its legal issues patched. Law firm Fennemore Craig has a membership, too.
"It makes a lot of sense. To set up an entire office for one or two employees is wasteful," Moncrief said.
Traditional offices are also passé, Moore said.
"The people-warehousing approach of creating a big, open space, jamming in a lot of cubicles and putting people to work won't last, especially with the war for talent," she said.
Contact Jennifer Robison at jrobison@reviewjournal.com. Find her on Twitter @J_Robison1.