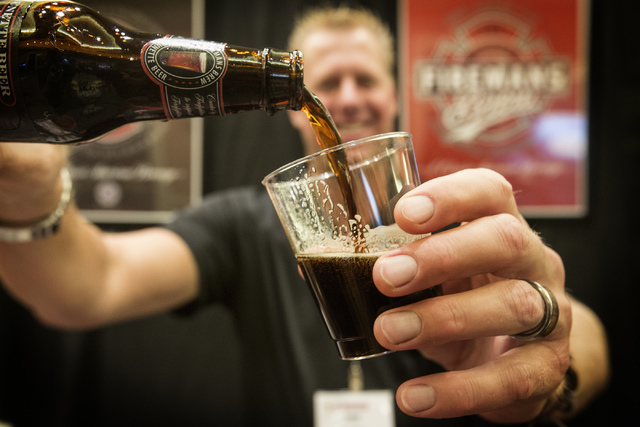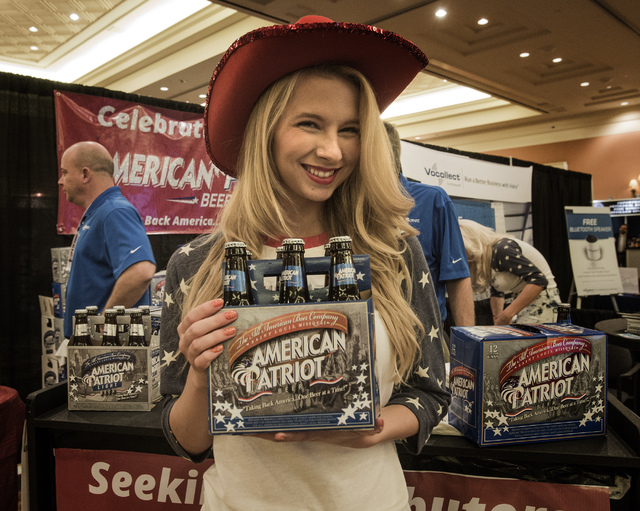 When it comes to beers in National Hockey League arenas across Canada, the big guys are Molson Coors Brewing and Labatt Brewing Co.
But craft beers are slowly muscling their way into NHL arenas and other major-league sports venues as stadiums understand that the microbrew companies are offering a tasty, diversified product that fans desire.
Bear witness to a small microbrewery two hours north of Toronto called Lake of the Bays, which unveiled a new lager called Top Shelf at the annual National Beer Wholesalers Association trade show in Las Vegas this week.
The lager, named for the top section of the net where goals are scored, will be poured at NHL arenas in Canada and Lake of the Bays also signed a deal to become the official brewery of the NHL Alumni Association.
"Having a hockey-related beer gets you into the sports bars and sports-oriented retailer purchasers," said Ian Smith, who enjoys the enviable job title of chief beer taster of Lake of the Bays Brewing.
Smith expects the Top Shelf lager, with 4.5 percent alcohol content, to be in 50-100 arenas next year.
"We're reaching customers you're not going to reach without being in the arenas," Smith said. "People are shifting to quality over quantity. People are becoming more discerning with their beer. Instead of going for only the yellow beer, people are going for different beers like stouts and pale ales."
Here in the U.S., attend a ballgame at Dodger Stadium and you'll be able to quaff Fireman's Brew for the first time at the ballpark in Los Angeles. Rob Nowaczyk, a Los Angeles firefighter, founded the microbrewery.
David Johnson, Fireman's Brew chief operating officer, said his microbrewery's blonde, brunette and redhead beers were served in Dodger Stadium and the Staples Center for the first time this year.
"It's great exposure at Dodger Stadium. You have 50,000 people there a night," Johnson said. "The stadiums are dealing with the big guys, but the consumer is beginning to demand a higher quality beer."
Johnson noted that Dodger Stadium now offers two craft beer stands on its loge level.
Over on the East Coast, Shipyard Brewing Co. in Portland, Maine, has wedged its way into Boston's Fenway Park, home of the Red Sox, and also Gillette Stadium, where the New England Patriots play.
Bruce Forsley, Shipyard's vice president of sales and marketing, said fans are bellying up to buy craft beer at stadiums because sports venue operators are trying to improve the arena experience.
"It's consumer-driven," Forsley said.
Forsley said teams and microbreweries are cross-promoting their products under sponsorship deals where the craft beer company gets coveted exposure at big-time stadiums, while the teams get to expose their products to gourmet beer drinkers.
It's not easy for microbreweries to enter stadium to purvey their product. The big beer brands such as Budweiser or Miller might have exclusivity deals with sports venues.
"It took a lot of knocking on doors to get into the Metrodome," said Jeff Spaeth, vice president of marketing and sales at Summit Brewing Co. in St. Paul, Minn., referring to the home stadium of the Minnesota Vikings. Summit is also sold at the Xcel Energy Arena, home of the Minnesota Wild.
"When the stadiums and teams began seeing craft beer as a viable category, that's when we got into stadiums," Spaeth said. "It's a big part of our business."
Alan Snel can be contacted at asnel@reviewjournal.com or 702-387-5273. Follow @BicycleManSnel on Twitter.