TitleMax, Nevada agency clash over auto title lending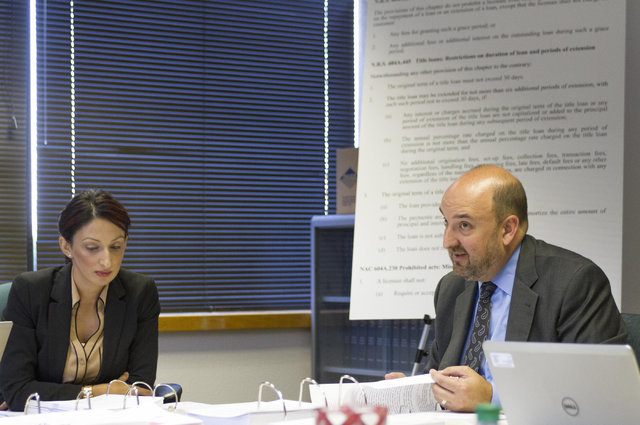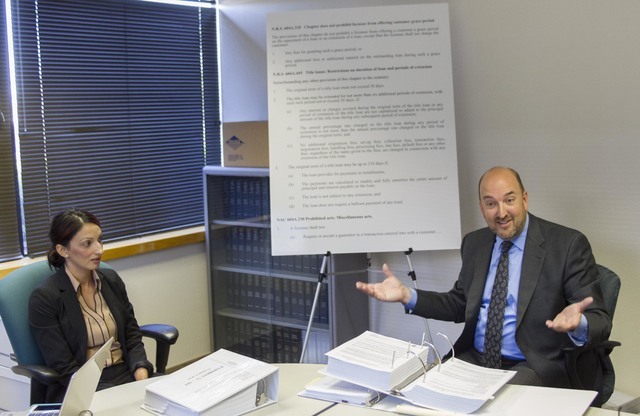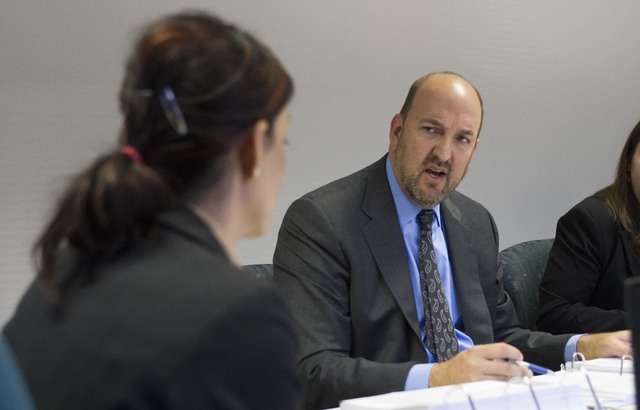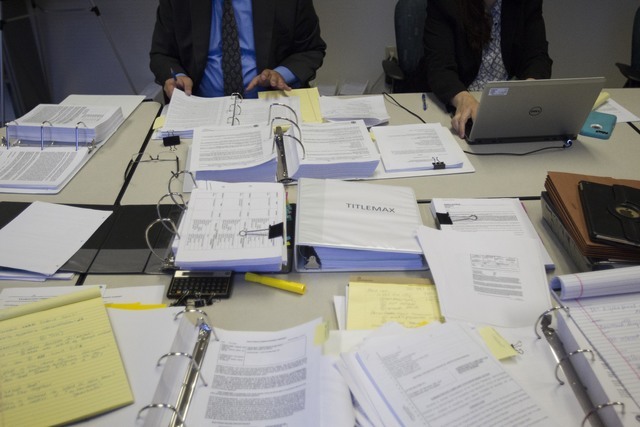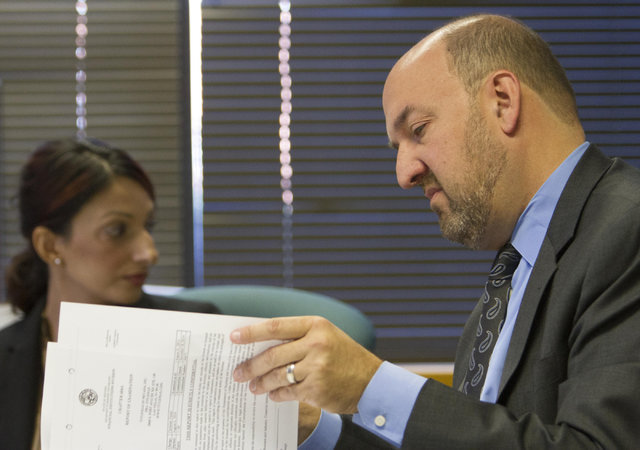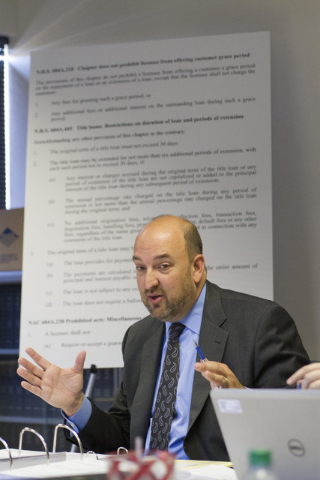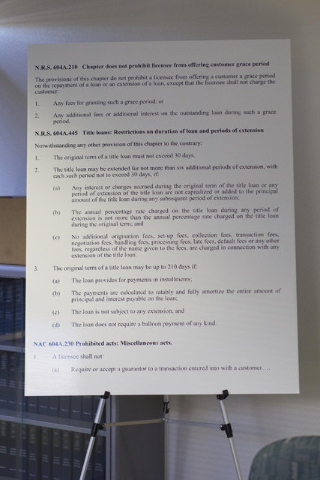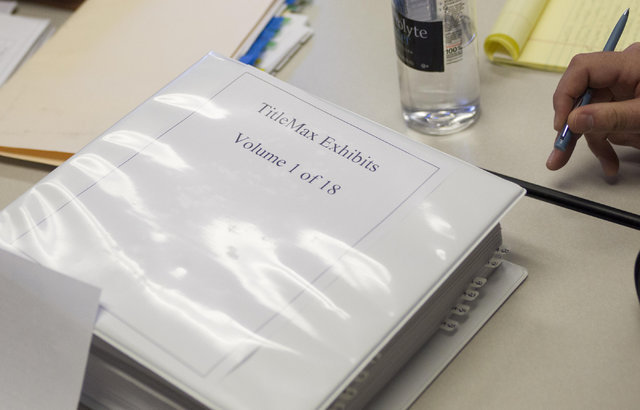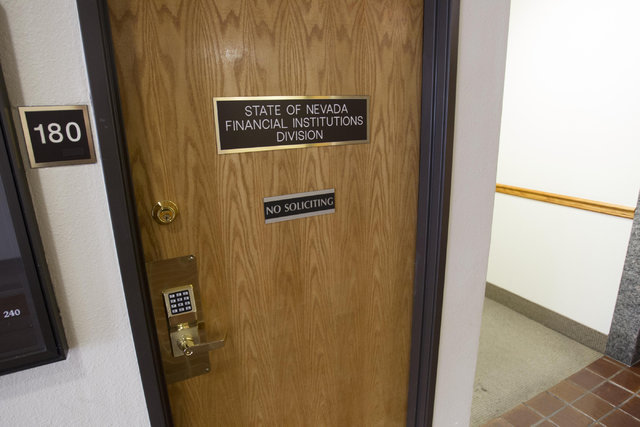 TitleMax, one of the nation's largest auto title lenders, on Monday clashed with the public agency that licenses and regulates banks and predatory lenders in Nevada.
On the first day of the hearing, both parties made their case before an administrative law judge at the agency's offices in Las Vegas.
Based on legal documents, the state's Financial Institutions Division estimates there may be about 6,140 instances from 2015 in which TitleMax or TitleBucks overcharged title loan customers. Based on a sample size of 2 to 5 percent, with the average overage amount of $1,288, the agency is accusing TitleMax of pocketing an extra $7.9 million dollars.
The difference for a Henderson client who borrowed $4,400 against a 2004 Nissan Frontier was $7,213 for the original loan versus $8,748 for the modified loan, according to the documents.
TitleMax's attorneys assert the public agency is trying to redefine a vague state law with room for interpretation.
During 2014 and 2015, state examiners visited all TitleMax locations, 42 of them at the time, where tellers offered an amendment to the original 210-day loan, a grace period payments deferment in which clients made smaller payments by purely paying interest. In some cases, for the first seven months without a decrease on the principal. In the second half, which also typically appeared to be a seven-month period, payments were made on the principal only.
The original TitleMax loan is a 210-day product. Nevada law allows up to 210 days for title loans. Grace periods comply as long as there are no additional interest or fees. The amendment keeps the 170 percent annual interest rate, but more money is made over a 14-month period compared to the original seven-month loan.
Patrick Reilly of Holland and Hart, outside counsel for TitleMax, said at the hearing that the grace period deferment is a loan restructure that reschedules the payments without forcing borrowers into default.
He said the company stopped offering the grace period amendment in December 2015 in good faith.
"Defaults have almost doubled at TitleMax," he said. "Thank you, Financial Institutions Division."
The state agency, backed by the attorney general's office, is pursuing fines of $10,000 for each violation found and restitution to customers.
It is legal for an owner of a vehicle that has been paid off to borrow money through a title loan in Nevada. But the enforcement hearing is determining whether an add-on loan amendment was an illegal scheme to collect more interest or a grace period in compliance with state law, helping customers avoid default and repossession of their vehicle.
The hearing is scheduled to continue this week. Once it is over, the administrative law judge will have 20 days to rule.