Tourism committee ready to talk about stadium plans in Las Vegas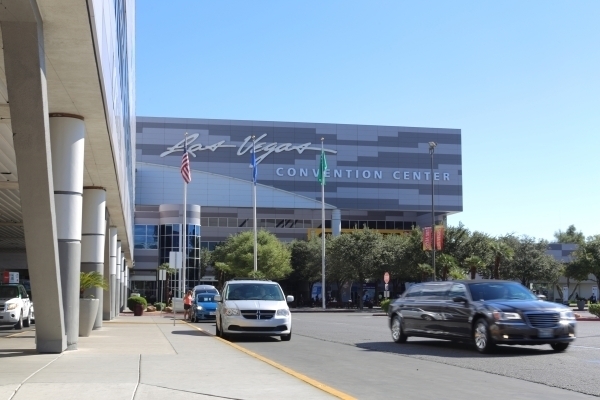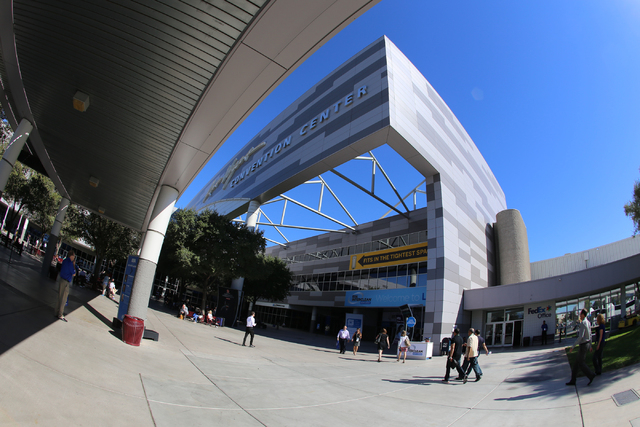 As public meetings go, this one could be a doozy.
When the Southern Nevada Tourism Infrastructure Committee meets Thursday at the University of Nevada, Las Vegas, a proposal to build a $1.2 billion domed football stadium will be aired in a room full of people with differing priorities on local tourism amenity needs.
Even though committee members aren't expected to reach any final conclusions at the meeting, their tone and the direction of their questions could show which way they're leaning on project that, as currently proposed, includes a public funding component.
Las Vegas Sands Corp., which supports the stadium plan and has declared its willingness to privately fund some of the construction costs, is represented on the committee by George Markantonis, president and chief operating officer of The Venetian and Palazzo.
MGM Resorts International, which has gone on record saying a $2.3 billion expansion and refurbishment of the Las Vegas Convention Center is a higher priority than the stadium, is represented on the committee by company President Bill Hornbuckle.
And there are more than $25 billion in other transportation, airport and light-rail projects under discussion by the committee, which isn't expected to set priorities until May or June.
The committee, empaneled by executive order by Gov. Brian Sandoval last year, has been gathering information for the past seven months on what amenities and improvements can best enhance the visitor experience in Las Vegas. The panel must file a report with its recommendations by July 31.
Representatives of the tourism and transportation industries have testified before the 11-member committee led by Steve Hill, executive director of the Governor's Office on Economic Development. Committee members have kicked around dozens of ideas to stay ahead of an ever-growing list of cities working to poach conventions and special events from Las Vegas. Among them: a new stadium near the resort corridor that could attract big-ticket events local arenas can't handle.
The first five meetings of the panel were fact-finding sessions to elicit information. Meeting organizers dug deep to uncover every pro and con for every issue.
But at the committee's January meeting, a session at which transportation experts addressed needs for enhanced roadways, pedestrian safety and rapid transit, the room was buzzing with rumors that a huge stadium proposal was on the verge of being announced.
Sure enough, later that day, Sands unveiled plans to build a 65,000-seat domed stadium on 42 acres near UNLV that would house the school's football team and possibly a National Football League franchise. Sands representatives later met with Mark Davis, owner of the Oakland Raiders, about the possibly of bringing his team to play in the stadium someday.
The Sands stadium proposal is a collaboration with UNLV and Majestic Realty Co., which pitched an on-campus stadium plan in 2012 that was shelved a year later. They have said they will move forward with the project regardless of whether an NFL franchise moves to the city.
Since the initial announcement, Sands has released additional details about the financing of the stadium project, which could open in 2020 if construction begins next year. According to a preliminary proposal released by Las Vegas Sands in late January, the company would seek $780 million in public financing while private investors would put up $420 million.
Las Vegas Sands suggests that public money could come from taxes and fees on taxi trips, rental cars and motel and hotel rooms, meaning that most of the money would be put up by tourists instead of local taxpayers.
But existing room tax revenue already funds other things.
Currently, 32 percent of collected room-tax revenue goes to the Las Vegas Convention and Visitors Authority to finance its operation — primarily the management of the Las Vegas Convention Center and the marketing and advertising of the destination and special events.
In 2013, the 32 percent share amounted to $204 million. Based on projected 2 percent growth, the room tax could generate $225 million per year for the authority in five years — unless the distribution formula is changed. The committee's recommendations are not binding. State lawmakers and the governor have ultimate authority on tax policy and appropriations.
The authority also generates revenue through the rental of space to trade shows and conventions that often book dates years in advance in the convention center exhibit halls.
Authority officials would like, at best, to see their cut of the room tax increase to finance the convention center expansion and refurbishment and, at worst, see no further reduction of its share.
But Sands is suggesting that existing room tax money be diverted to build the stadium, a project it maintains is key to attracting more visitors to town for special events.
The authority and Sands aren't the only ones looking at using room-tax revenue. Including the stadium and convention center plans, other proposals under review by the committee include $12 billion for 65 recommended transportation projects and $12 billion for proposed light-rail lines.
Markantonis told the committee in December that his company supports investments in pedestrian walkways, roads, mass transit systems and a stadium. But he finds the investment of public money in the convention center to be inappropriate because it competes with private companies that sell convention and trade show space.
Sands officials had no further comments on Thursday's meeting.
The committee also has representation from Caesars Entertainment Corp., Wynn Resorts Ltd., Boyd Gaming Corp. and Station Casinos, which have varying levels of market share in hosting conventions, trade shows and corporate meetings.
MGM and Sands are the largest resort companies in the convention sector, with MGM running the Mandalay Bay Convention Center and Sands operating the Sands Expo and Convention Center. MGM also has a conference center at the MGM Grand and recently announced a $154 million plan to expand convention space at Aria by closing the theater that houses its "Zarkana" Cirque du Soleil show.
MGM Chairman and CEO Jim Murren said just after Sands announced its stadium plans that he would not support diverting public money to the stadium to the detriment of the Las Vegas Convention Center.
"To me, the priorities are obvious," Murren said. "It's to expand and improve the convention center."
When the authority made its presentation to the committee in December, it brought six executives from Las Vegas' largest trade shows to make the case that unless local convention center facilities are improved, events such as the International Consumer Electronics Show and the Men's Apparrel Guild in California show could look elsewhere to operate their events. They added that the competition is not limited to the United States. With airlines expanding their overseas flight schedules, convention hosts such as Shanghai and Frankfurt, Germany, will be in play.
"Without that convention center improvement, we can forget about Las Vegas growth," Murren said. "Let's go to the must-haves before we go to the nice-to-haves and, if we can do both, I'm all for it."
The Review-Journal is owned by the family of Las Vegas Sands Chairman and CEO Sheldon Adelson.
Contact Richard N. Velotta at rvelotta@reviewjournal.com or 702-477-3893. Find him on Twitter: @RickVelotta