2 discount air carriers launch new flights at Reid airport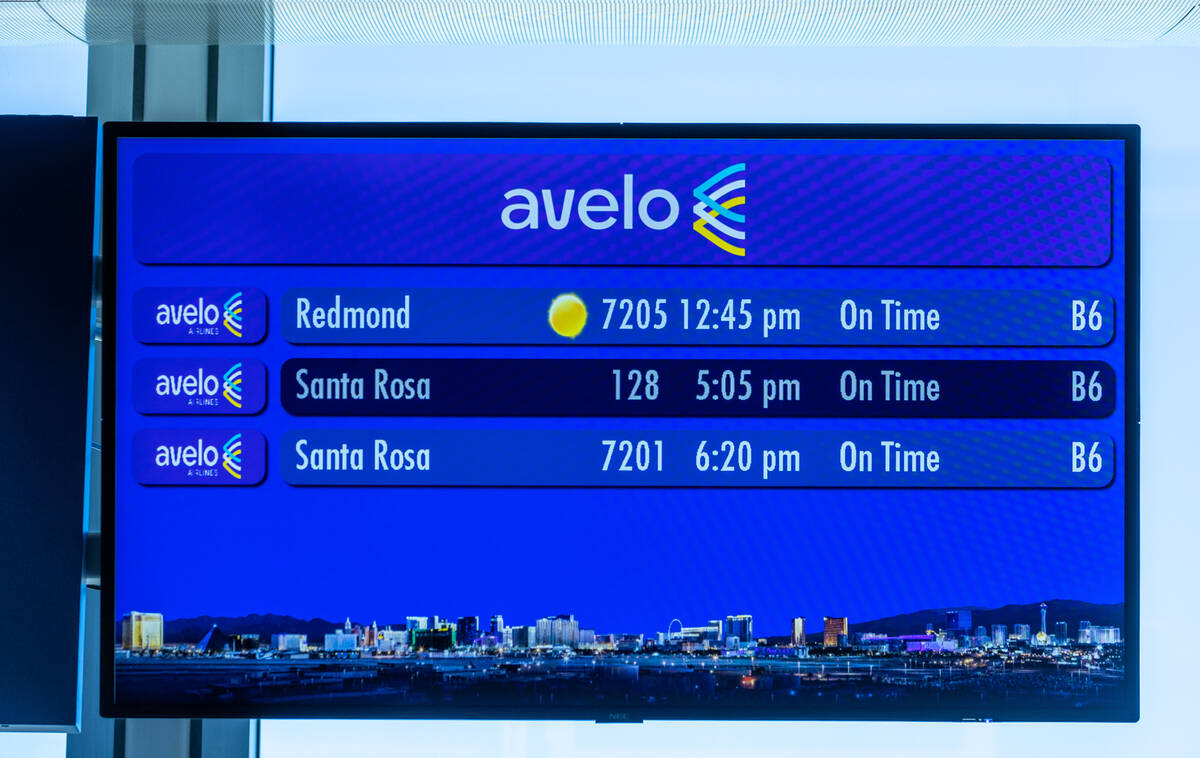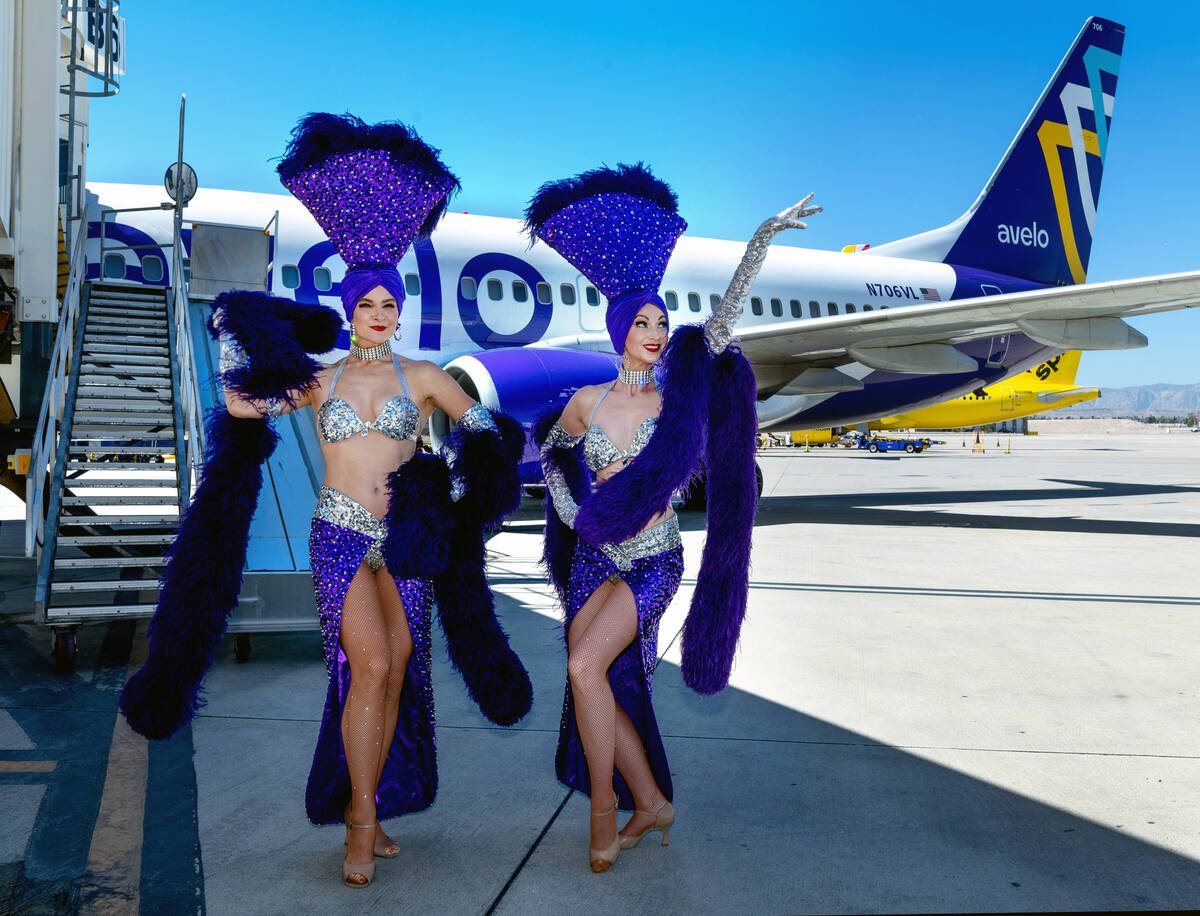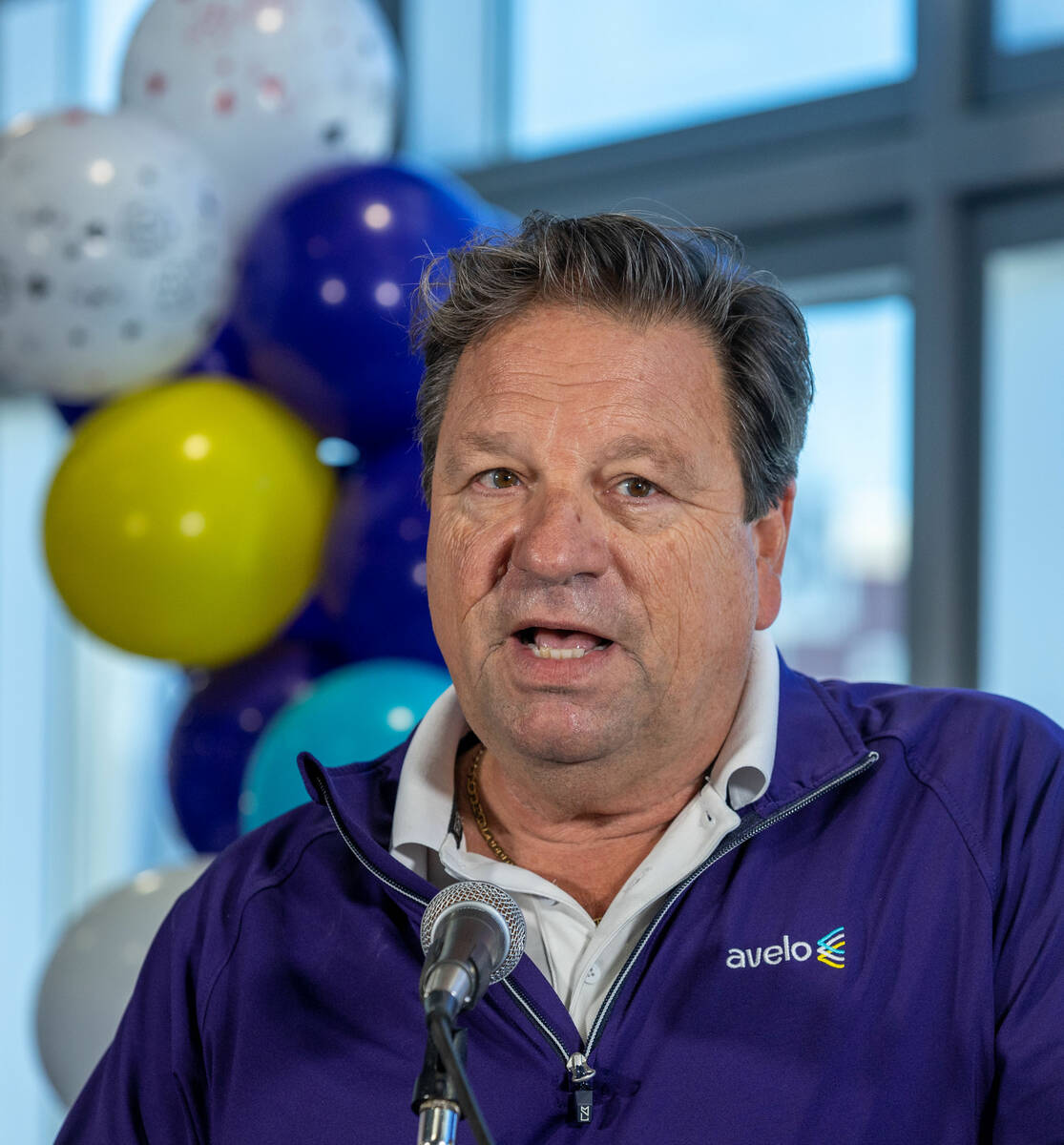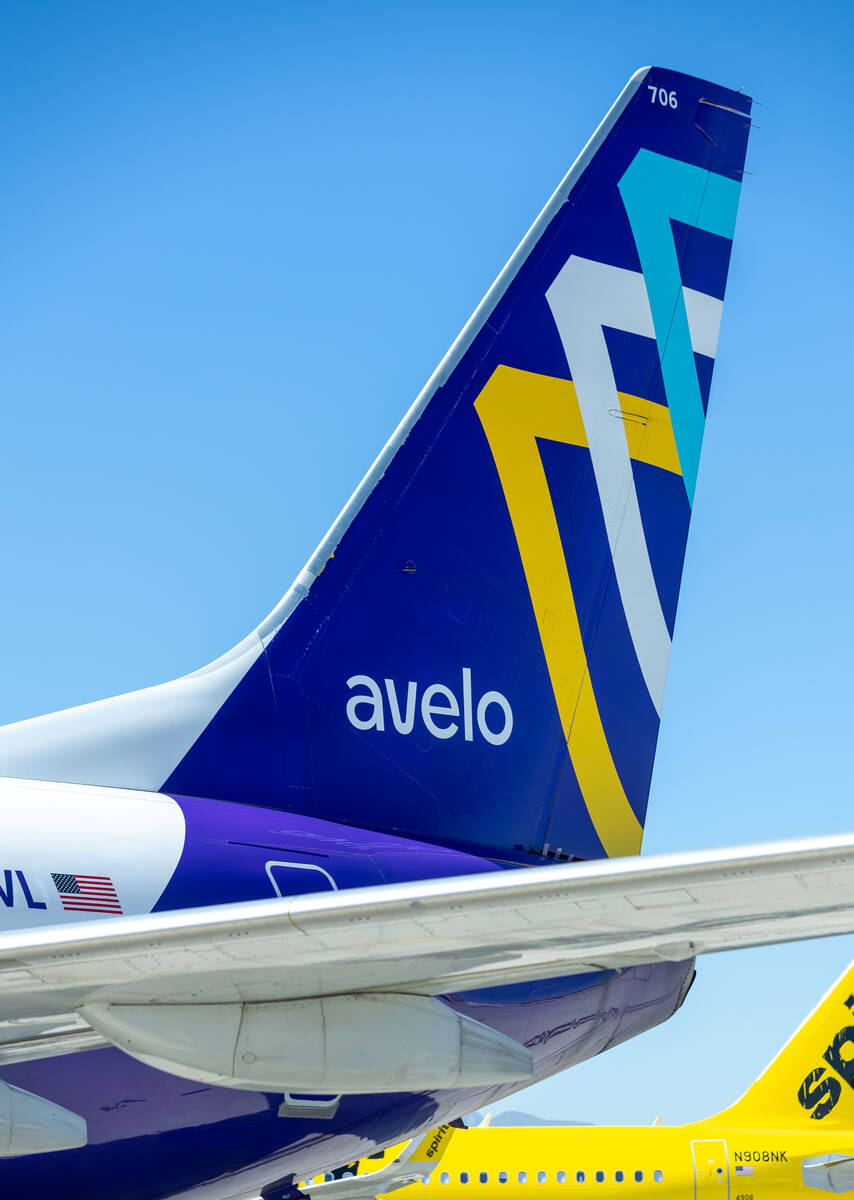 Two upstart discount airlines celebrated their presence in Las Vegas on Thursday, commemorating new flights, a new crew base and new schedules that promise to add to record-breaking passenger numbers at Harry Reid International Airport.
Houston-based Avelo Airlines, developed by a longtime Las Vegas aviation executive Andrew Levy, opened its sixth base of operations at Reid with a party with showgirls at one of the airport's gates.
Meanwhile, Breeze Airways on Thursday launched its previously announced three-times-weekly service between Las Vegas and Raleigh-Durham, North Carolina, and added daily one-stop service to Tampa, Florida.
Between them, the two carriers have brought more than 152,619 passengers to and from Las Vegas with Breeze bringing in the bulk of them. But Avelo's commitment to a crew base portends future growth for the carrier.
"The Las Vegas Valley is a great place to visit but also to call home," said Clark County Aviation Director Rosemary Vassiliadis. "We are so excited for Avelo Airlines to not only expand its service to Harry Reid International Airport, providing even more travelers with a convenient and affordable way to get here, but to also add Las Vegas as a West Coast base creating jobs and opportunities in our community."
Avelo, known for its high completion rate and on-time performance, already has hired about 50 Las Vegas-based crewmembers and plans to hire more pilots, flight attendants, aircraft maintenance technicians and supervisors.
The startup of the crew base coincides with the inauguration of three new routes and the expansion of another, with two more routes beginning in mid-September and early October.
Avelo on Thursday started twice-weekly flights (Thursdays and Sundays) to and from Bend/Redmond, Oregon; and on Friday will double flight frequency to and from Sonoma/Santa Rosa, California (Sundays, Mondays, Thursdays, Fridays); twice weekly to and from Brownsville, Texas (Mondays and Fridays); and twice weekly to and from Eureka/Arcata, California (Mondays and Fridays).
Avelo initially is basing one 147-seat twin-engine Boeing Next-Generation (NG) 737-700 in Las Vegas.
The company is considering adding a second 737 in 2024, enabling additional destinations and Las Vegas jobs.
Cottonwood Heights, Utah-based Breeze offers flights to and from Raleigh-Durham Tuesdays, Thursdays and Sundays on twin-engine Airbus A220-300 jets.
Breeze already offers nonstop flights to and from Las Vegas to Akron-Canton, Ohio; Charleston, South Carolina; Fort Myers, Jacksonville, Florida; Hartford, Connecticut; Huntsville, Alabama; Norfolk and Richmond, Virginia; Syracuse, New York; and San Bernardino, California. On Thursday, it also introduced "BreezeThru" flights to Tampa, one-stop, same-plane service that stops in either Raleigh, Huntsville, or Richmond depending on the day of the week.
Both airlines are offering discounted promotional fares to get people to try them.
Avelo has one-way fares that start at $39 on some routes. A limited number of flights between Las Vegas and Raleigh-Durham will sell for $69 one way on Breeze.
Contact Richard N. Velotta at rvelotta@reviewjournal.com or 702-477-3893. Follow @RickVelotta on X.