Author critical of Uber repeats message at Las Vegas convention
Updated March 15, 2017 - 11:36 am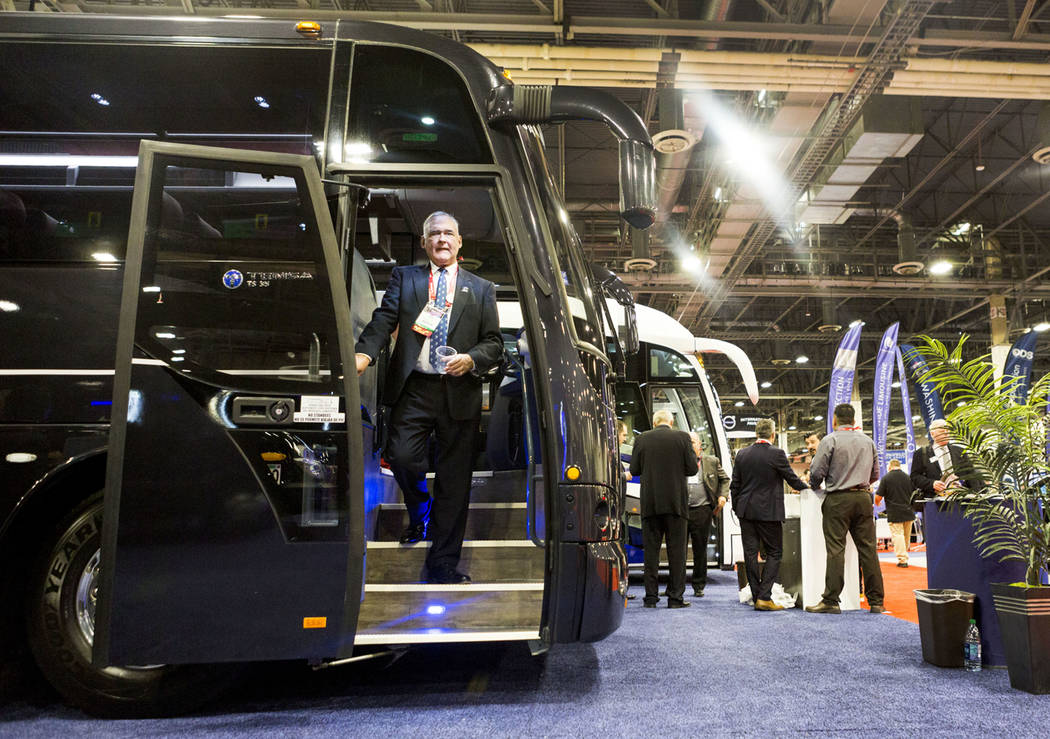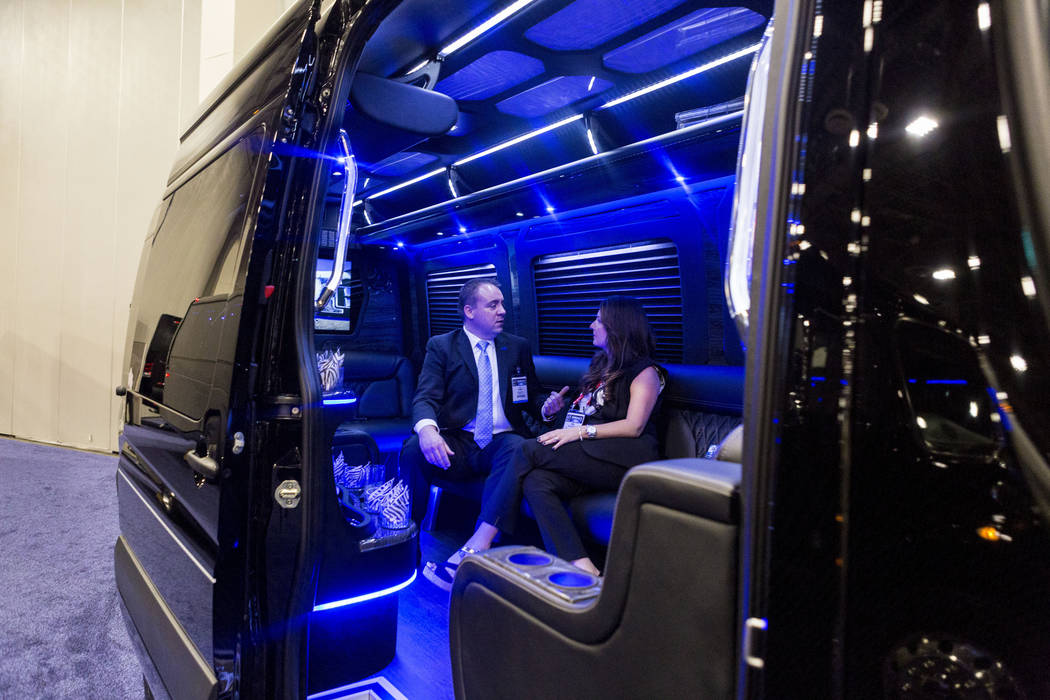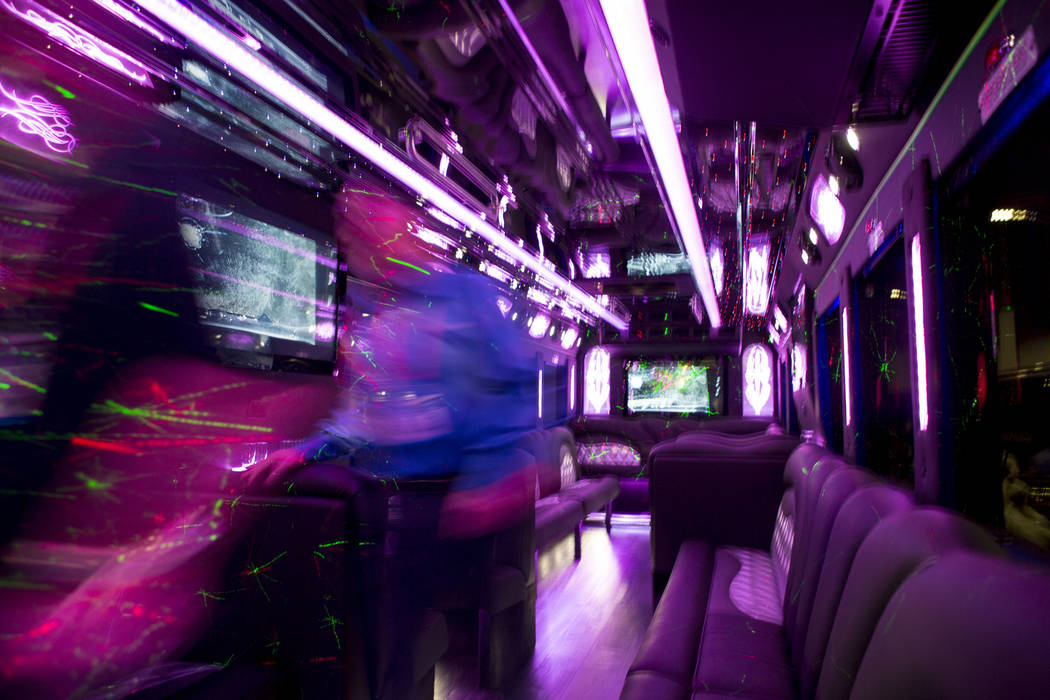 Steven Hill repeated a familiar theme when he bashed Uber Technologies over the course of an hour on Tuesday before a packed audience of limousine and fleet transport operators at The Venetian.
Hill, author of "Raw Deal: How the 'Uber Economy' and Runaway Capitalism are Screwing American Workers," was direct when he addressed what he perceives as the Silicon Valley company's negative impact on the taxi and limousine operators.
But when it came time to offer solutions to the juggernaut to attendees of the 33rd annual international Limousine, Charter and Tour Show, he was short on words.
"Get your app and get into the media game," he said.
Uber has not just upended the traditional taxi industry but has also made inroads into segments of the limousine business, such as airport service. That is forcing the limousine industry to come up with a consumer experience that is as convenient and transparent as Uber's.
"What you have seen now is people really taking a hard look at how do I make the wrapper around a ride — booking it, charging it and managing it — easier," said Mark Gentry, president of Limo Anywhere, which offers a suite of software solutions to operators, such as booking, dispatch and payment.
As a result, technology companies have become a much bigger presence at the LCT show, which runs through Wednesday. Nearly a quarter of the 115 exhibitors are now offering software solutions to the industry. There were just a few tech companies attending back in 2010, according to organizers.
iCars, a three-year-old IT company providing on-demand limo service, was among the attendees. Created as a limo industry response to Uber, iCars matches transportation companies with corporations needing limousines or buses. iCars now has 2,500 transportation companies signed on to its platform.
Despite industry technology improvements, attendees voiced concern that Uber is still too powerful to stop unless the government steps in.
"Uber is like a cancer. It just keeps growing and growing," said Nabil Almatari, who owns VIP Limo in the Bay Area. His fleet has dropped from 26 to 14 as Uber gobbles up the retail side of the business.
Uber believes consumers should have a greater choice when determining their transportation solution, said spokeswoman Taylor Patterson. She declined to say whether Uber will expand further into segments serviced by limousine companies.
Operators are being forced to look for business where Uber doesn't yet operate, such as large groups and special events that require buses or passenger vans — known in the industry as sprinters. Buses and sprinters now account for two-thirds of vehicles on display.
"Limo operators have always been very adaptive, so they have found that they can also move people in buses, which has opened up a new channel of business for them," said Ty Bobit, president of Bobit Business Media, which runs the show.
More than 2,000 people from all 50 U.S. states and 39 countries turned out for the show. The show has been held in Las Vegas since 1985. Attendees spend their time viewing the latest vehicles and technology, listening to lectures and exchanging business cards.
"This is a great opportunity to expand my business nationwide through affiliates," said Alejandro Ojeda, chief executive officer of Luxury Chauffeur in New York. Ojeda, who has two SUVs and a sedan, started his own company two years ago after working as a driver for many years. About half his business consists of airport service.
Contact Todd Prince at tprince@reviewjournal.com or 702-383-0386. Follow @toddprincetv on Twitter.
This story was updated on March 15, 2017 to include comments from Uber.